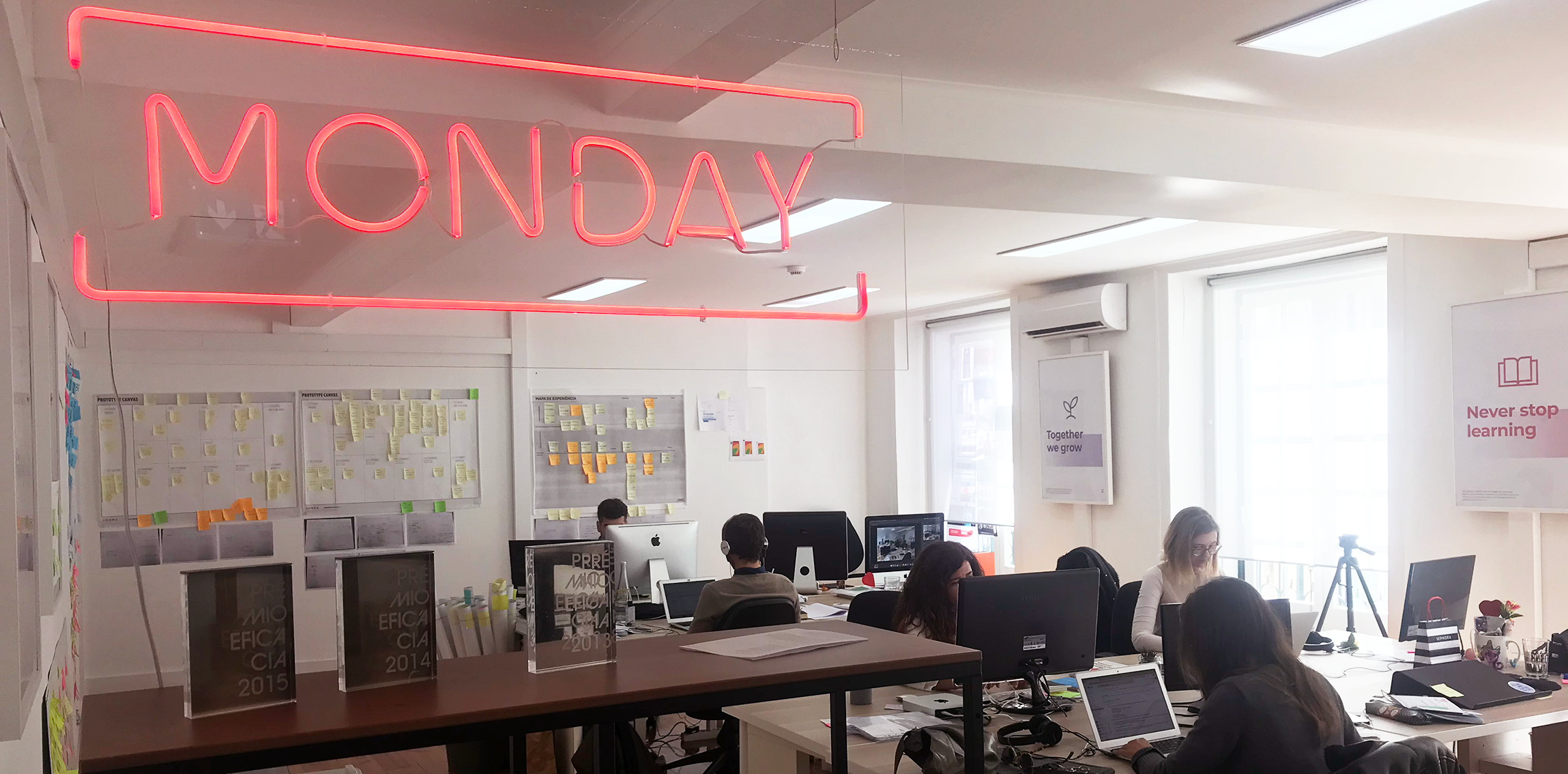 Monday Interactive Marketing is a Portuguese Full-Service Interactive Agency based in Lisbon. They love marketing and technology. And they believe in their power of the service of the brand. They are passionate about creativity and they use it to diffuse their messages. Their obsession is their clients' results and they treat their brand as it was their own. They work with their clients to assure they meet their clients' deadlines and milestones, leaving them free to focus on their objectives.
With dozens of campaigns implemented, their team has the know-how and the multidisciplinary necessary to best benefit from the bridges between the real and virtual worlds, taking your brand to a new dimension. Yet taking on more projects meant that Monday were struggling to keep up with all the time-consuming planning meetings and couldn't focus on their passion. That is until they found a new resource planning solution for this diverse marketing team. 
Lisboa, Portugal
www.monday.pt
The challenge
Before Monday found Ganttic, they were struggling with ineffective weekly planning meetings that used to take hours. They had no time for actually polish and go into details their work because the meetings were and a lot had to be done on the go. This digital marketing agency needed a new solution that could handle their resource planning in a more time efficient way. 
The solution
Monday's managing partner, Diogo Romão, says they use Ganttic for project and resource planning and are very pleased with it. He is especially happy with the nice interface and simple functionality. This gives them the ability to have a quick overview of what's coming, predict constraints and manage production pipeline. Mr. Romão noted that
"Our workers access Ganttic through their regular browsers, but the weekly resource view is also integrated with our Monday TV solution, always visible on an LCD screen in our facilities. This way, planning is easily accessible and everyone can have quick glimpses of what's to come."
The result
By using Ganttic resource management software, they have been able to make their weekly planning meetings much more effective. They can now focus mainly on double-checking projects and resources since all the planning is made in advance and continuously.
Book a demo to learn more about how Ganttic resource planning can help your digital marketing agency achieve more with less meetings. 
Cut down on your meetings and get back to what matters.