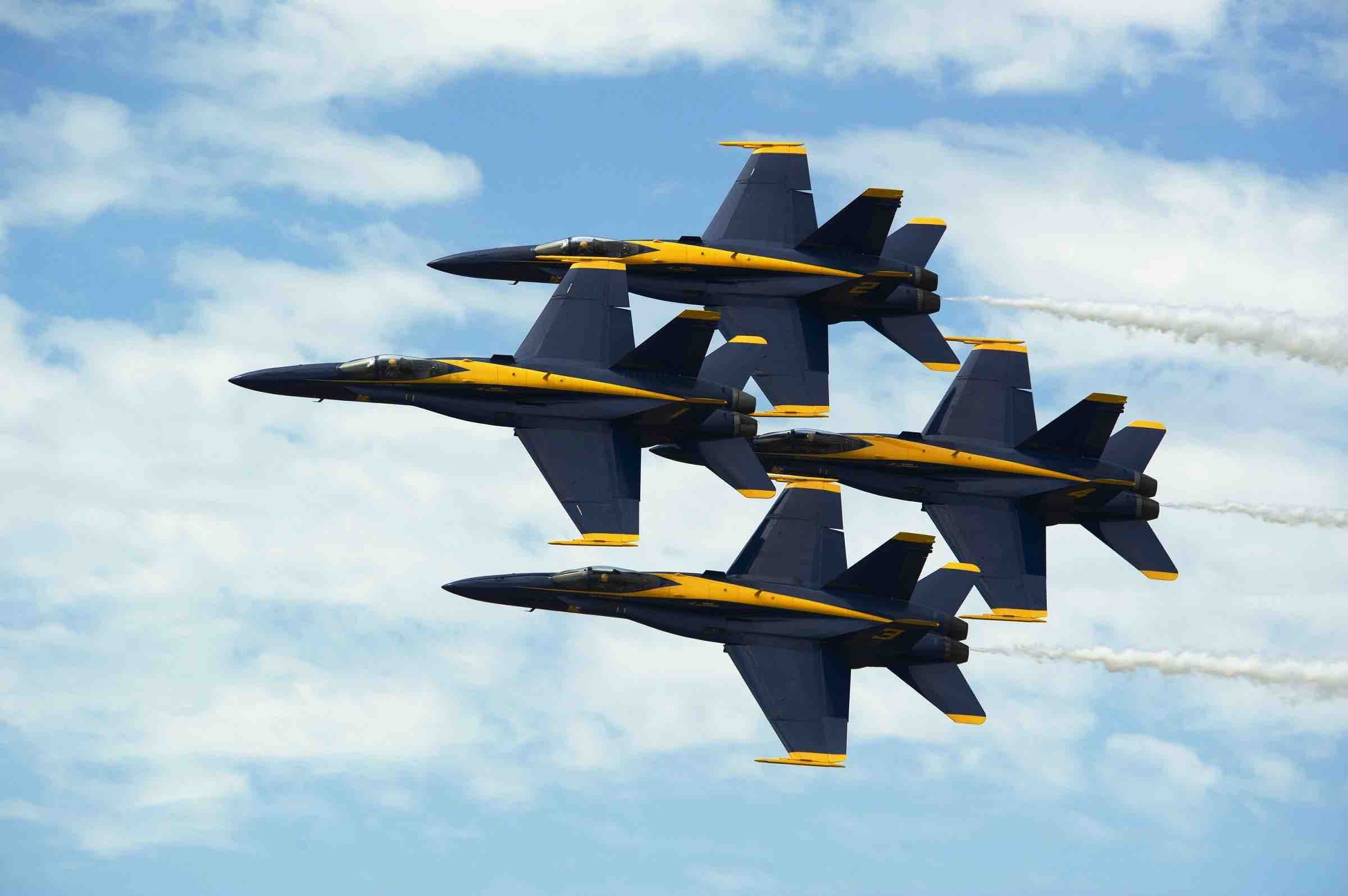 All project managers are looking to save time. Multi-resource tasks scheduling can help you do just. See what exactly this entails and how to incorporate it within your resource scheduling. Plus, see what kind of benefits it will bring for your team and organization.
Multi-Resource Tasks in Ganttic
Multi-resource scheduling or shared tasks is still a challenge for many companies by creating a mess of mistakes and miscommunication. And as a feedback from our users, we wanted to make multi resource tasks more intuitive in Ganttic.
What does this mean? From now on, you can see straight from the Task Dialog window if the task has multiple resources assigned to it. You can also see how many resources it has. This allows you to go into more detail, see the resources connected with the task, and manage the list from the same place.
And we have more good news! We added one more functionality to help you manage your Multi-Resource Planning and Tasks more conveniently.
How did we do it?
Assigning Multiple Resource to a Task aka Creating a Shared Task
We hope you already use Ganttic's feature to assign multiple resources to one task. This makes your planning faster and helps to avoid double bookings and possible miscommunication. If you aren't using the Multi-Resource Task scheduling feature, why not give a try! You'll be glad you did!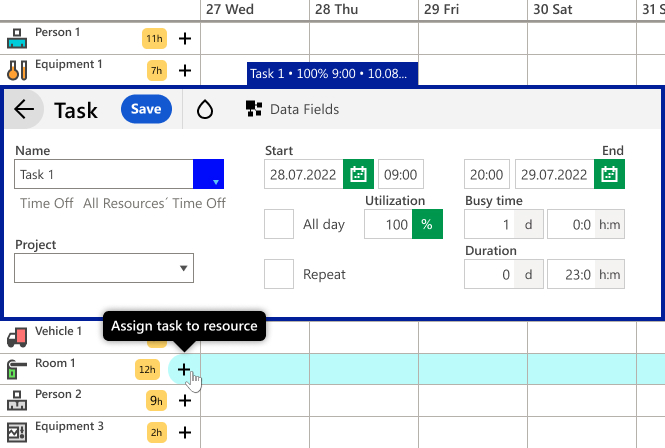 Doing so is easy and straightforward. See above how to do it. Or follow these simple steps.
You can just assign the same task to multiple people or other resources by:
Creating the task.
Clicking on the checkmarks next to the involved resource names.
Saving the task. You can see the same task with the same details appearing simultaneously to all selected resources.
When To Use Multi-Resource Task Planning?
Let's imagine you are planning a meeting for 4 people in the same meeting room. Just create the task "meeting". By clicking the checkboxes, assign "meeting" for all the people attending it and the name of the room. There's no need to create several tasks for each of them or assign them one by one.
TIP: By changing a task that has multiple resources included, the task changes will apply to all of the resources involved. Just one click and all the resources are replanned and up at the same time .
Here are some widely-used example scenarios where you might use the Multi Resource Task:
Planning a meeting for 4 people in a meeting room
Scheduling a driver and his yellow minivan
Booking studio time for your band
Assigning 2 auditors to go to the same company to conduct the audit;
Managing a designer, copywriter and UX-leader who will work on the same project for the next 2 weeks.
Anything else that may relate to you and your business's needs
All this cases have multiple people or other resources (like machines or rooms) busy at the same time. By using Multi Resource task, you just need one task to manage them all.
Additional Feature – Task Resource List To Manage Your Multi Resource Tasks
To help you get even more organized, there's something else you can add to your planning workflow.
See the little "drop" icon in the Task Edit Dialog? That stands for Task Resources. In case you have assigned one task to multiple resources, you will see the little green number inside the icon. This will show you the number of resources assigned.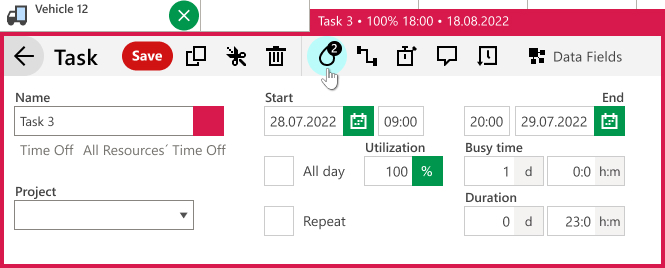 Then by simple clicking on the "drop" button, you can see the Resource List that for that task. You are also able to remove any of assigned resources with just one click.

3 Ways Multi Resource Tasks Help You Plan
It's pretty likely that more than one resource will be needed to complete a task. Drivers and cars, teams and meeting rooms, customer support and clients, guitarist and studios…
Multiple Resource planning helps you:
To understand the group of resources (and people) that are engaged with with a specific task – just click on task and the "Task resources" button. It couldn't be simpler
Make changes in multi-resource tasks more conveniently – changes always happen. The Multi resource task helps you to manage all the people and resources connected with one task. Change the task or its timing, or add people or other resources to the task and vice versa.
Save time and your nerves in planning – most importantly, multiple resources task planning can save you tons of time when you're creating tasks and rescheduling them . Not to mention your nerves and stress levels which may fluctuate every time a change happens. Which of course WILL happen, However, by adding and removing people and resources in real time, planning (and your life) just got a little easier.
In case you have any questions regarding multiple task scheduling (or anything else ), let our support know. To get more effective planning tips with Ganttic, we listed a few in our previous article about task splitting update.
Faster scheduling, less stress!