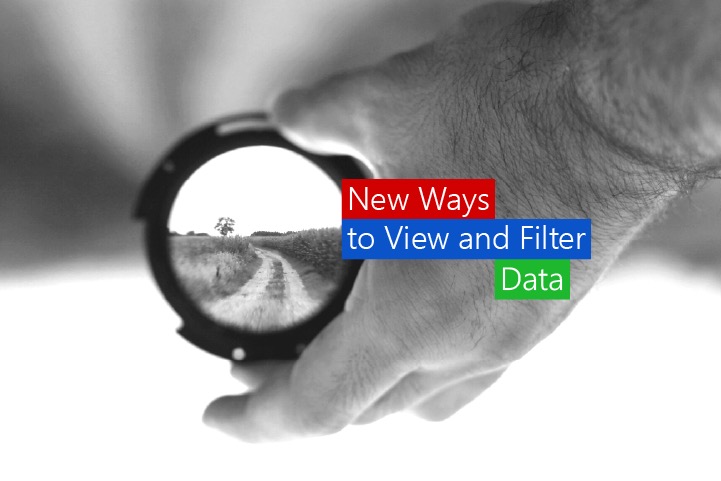 Sometimes it helps to get a fresh perspective on the data you're working with. And if neither a walk nor a coffee break works, then you can try changing things up in your planner.
In Ganttic, we have 3 new ways to view and filter your data. Read on to find out where you can spot them and how they'll help you.
Text-type data field resizing
Our first update came out of a direct request. Which goes to show, if you want to see something different in Ganttic, or if you have some ideas you want implemented. Just ask!
Now, if you choose a Text-type Data Field, you can also pick the size. Whereas before, if you had a lot of information it could be a bothersome to scroll. Our update lets you choose from 4 different sizes (Single row, Multi-row small, Multi-row medium, and Multi-row Large).
Opening the Resource dialog box, we can see the bigger field. And more space to add all the pertinent info we need about our resources. That way we know exactly who we're picking for our job. And can make sure that we're scheduling the best resource for our task.
And now that there's a bigger text box, we can see everything at once. No scrolling! No fuss!
Alternatively, let's say you want to add an "overview" of your project. But you just need to keep it short and sweet. Go with the Multi-row small and show your team you aren't looking for a research paper in their description.
More Resource Data options in Reports
Our reports have also got a revamp. With some extra options as to which Resource Data you can include.
Now, when you create a report, there's the possibility to add information regarding your Resources' Busy time, Working time, or Available time. This makes it super easy to get a rundown of how hard your people, equipment, or tools (or whatever else you've planned!) are working.
Useful for staffing reports, quarterly reviews, or as a quick way to see what's going on. This update lets you keep tabs on your resources, however your organization chooses. Try it out and see for yourself!
Additional Filtering parameters for Reports
Our final update deals with Filtering in Reports. Users can now decide the hierarchy of the filtering parameters you decide to impose.
This complements our earlier update of allowing users to filter Resources based upon availability, such as utilization percentage, Busy time or Available time in the Chart and Project Views. This most recent update brings this feature to Reports, with some bonus filtering options.
Now, when you decide to add Filters to your report you can decide if you want to see your Resources' availability filters applied BEFORE or AFTER any additional filtering. Do you want to see all of the Resources attached to a specific project or just those with low Busy times? Need a list of all available Resources in a regional office? Now, you easily can.
For example, below we can see that we want to filter our report to see only our Resources in Long Island attached to Project #225. We also can decide whether we see the Busy Time Filter applied before or after the other filters. Depending on how you use your data fields, this information might be completely different if we apply the Resource Filter beforehand or after.
Select your parameters, hit Save, and get the insight you need.
Filtering is especially useful if you have a large or dispersed team. Here you'll see a few specific ways you can make this feature work even more for you.
Get a New Perspective
These 3 updates give you the opportunity to see your data in a new way. Sometimes it's the little things which can be a big help. Keep an eye on our blog, Twitter and LinkedIn for all our news and helpful tips.
If there's something you'd like to see implemented in your Ganttic planner, reach out and give us a shout. Or you can leave a comment below.
Happy planning!
Filter out what's unnecessary. Plan better.