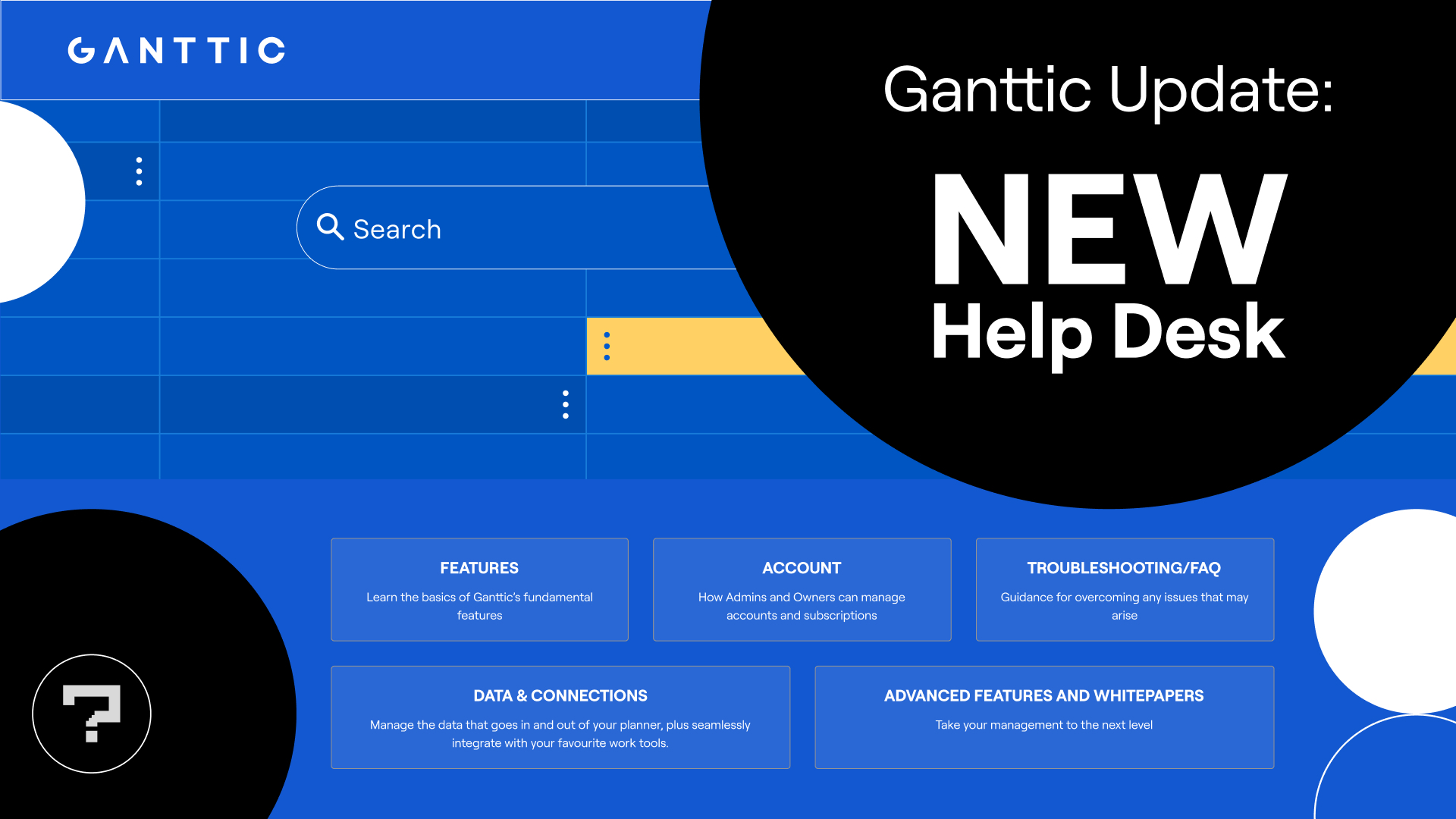 We're happy to announce that our new Help Desk is officially open!
For the past few months, we here at Ganttic have been busy updating and streamlining our Help Desk. And now it's live. Here's the rundown of what's new, where to find it, and how it'll make your planning experience even better.
What's New?
If you've had a question regarding a Ganttic feature recently, you may have noticed something seemed different. Better even…
Right from the get-go our new Help Desk has been designed to help our clients find exactly what they need. You'll find the Search bar is featured front and center. Just start writing your query and all matching articles will be displayed.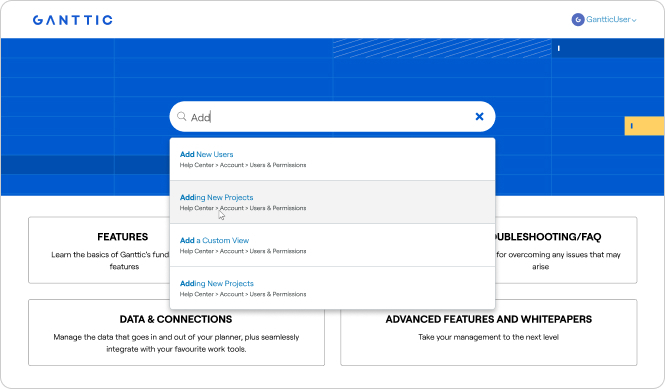 Or take a peek through the different sections on the browsable knowledge base. It's a more intuitive guided experience for getting those Q's answered fast!
We'll also be adding more advanced articles, whitepapers, and workflow guides. So be sure and check back often as this will be updated continuously.
Try it Yourself
Want to try our new Help Desk for yourself? It's possible to see all the changes and browse around here: https://help.ganttic.com/hc/en-us
You can also access the Help Desk at any time from inside the Ganttic web app. Just go to Info > Visit Support Center.

Give us Feedback
After you've given the Help Desk a try let us know how you feel. Love it or hate it, we're always happy to hear from our clients. So, email us at experience@ganttic.com and let us know what works, what doesn't, and if there's anything we missed!
See Ganttic's Help Desk for yourself and give it a try!
Check out all the latest updates that make resource planning even better!