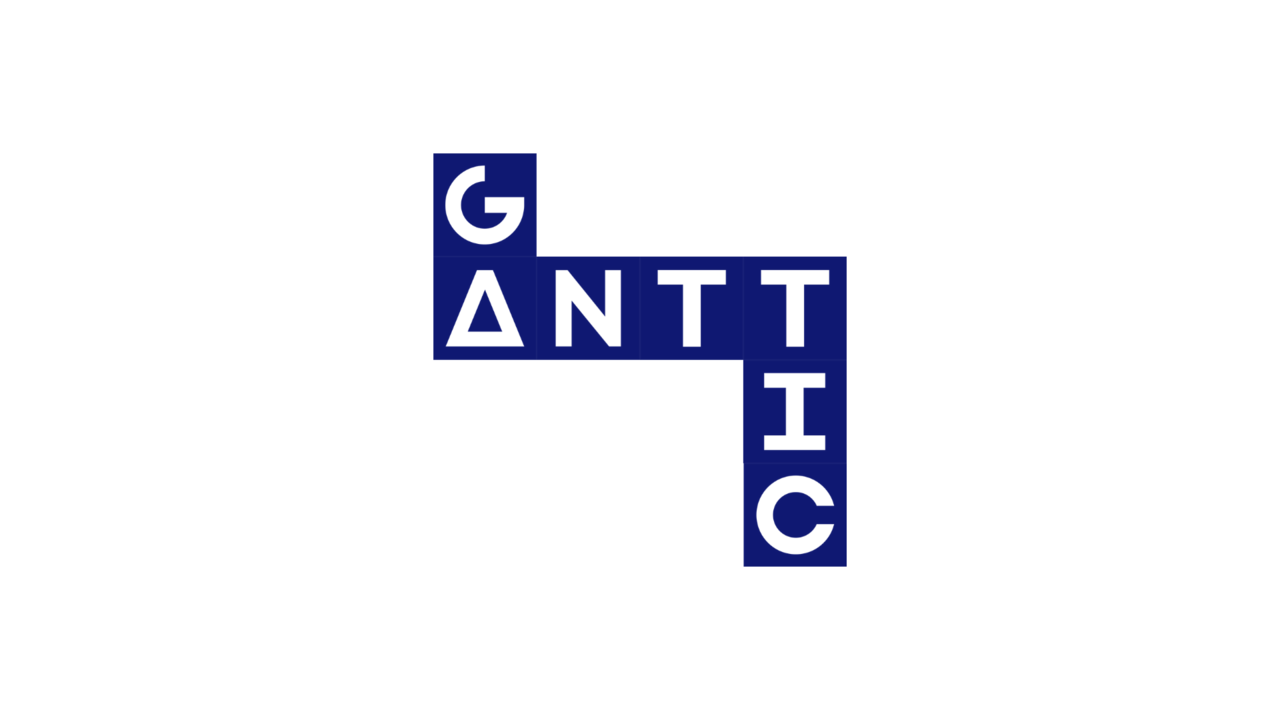 Recently we've made an update to our notifications. We added a feature for admins, allowing them to set task notifications for their colleagues. Our users asked for this feature and we were happy to deliver.
But after talking with our clients, we were able to get more feedback. And as such, we made a few more additions to our notifications that could make your life easier. See the extras we added and let them make your planning go more smoothly!
Send notifications to non-Ganttic users
As an admin, you are able to send notifications to all your co-Ganttic users (read more about Notifications update). This basically prevents any user from forgetting their tasks. A kind reminder is always appreciated!
However, there may be instances when you'd like to remind non-Ganttic users about some important tasks. Or just notify them about creating one!
So we've added an email field to solve this issue. Now you can make Ganttic send notifications to anyone who uses email – about the added task, about changes to the task… you name the conditions. Now you can involve your non-Ganttic using colleagues, partners, 3rd parties or seen freelancers that you are working with.

See who else is involved with tasks
You might spot something else in your notifications. Now, when you get your notification, you'll see a list of resources involved with completing the task. Allowing you to view everybody and everything which had an impact on the task and helped make it happen.
This way you can see everyone involved and use that to remind the relevant people about upcoming meetings and changes. Check out in the screenshot below how the Millennium Falcon, Joker, Harley Quinn, and others worked together to complete the "testing 2" task. Great teamwork!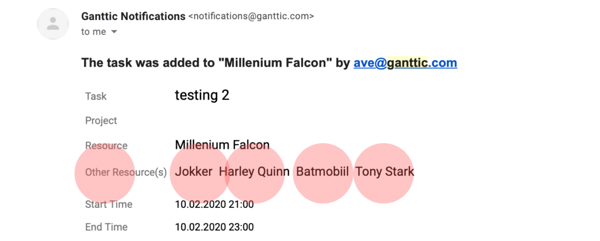 This can be really useful if perhaps you or your colleagues work in the field. Now, you can see who else will be there to combine tools and transport, or agree on times and details. For bigger tasks, you can even use the list to form your own chat.
All of this is a nice way for everyone to stay on the same page with just a quick email reminder.
Notes in your smartphone – Ganttic App
There's one other update as well: enabling the opportunity to view notifications in the Ganttic app with your smartphone. This helps people in the field to see the extra information added to the task notes from the team at the office. Starting from now, you can also view them from your smartphone, via Ganttic's app. (download from AppStore or GooglePlay)
***
Our message is to encourage you to actually use notifications: to prevent yourself from forgetting, and to make sure your team and colleagues don't forget. As well as get a glimpse of needed info with a simple email message. Notification conditions can help you with that.
If you have any questions, feel free to send us a message or book a demo.

Make sure to catch up on our notification update in case you haven't yet!
Deliver an accurate picture of your plans.
Start now for free.