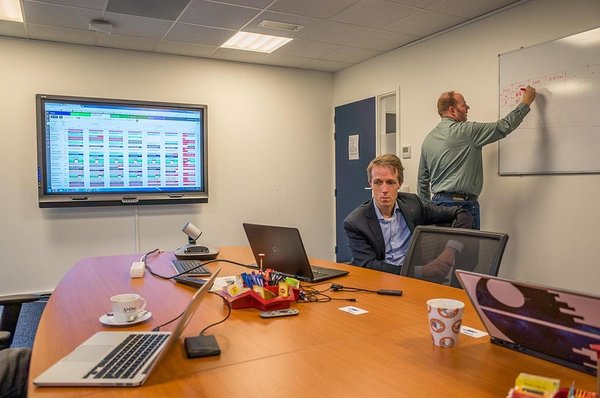 Ab Ovo provides innovative business and software solutions. At the moment, Ab Ovo is a key player in the field of logistics and a market leader in the European rail industry. On every Friday, they have a meeting, where they discuss and solve the planning problems. They rely entirely on Ganttic when it comes to having an overview of their resources and projects. They use custom data fields to track skillsets and reports to analyze the changes in revenue.
In Ab Ovo we had the opportunity to meet Edmond, Freek, and Jeroen. Freek is responsible for the business department and Jeroen is development manager in the same business unit. Edmond is a project manager in Ab Ovo and the one that introduced Ganttic to their team.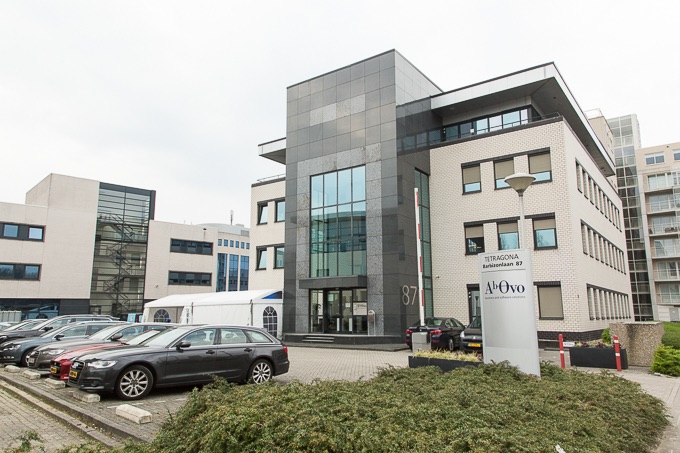 Could you describe what your company does?
Ab Ovo provides innovative business and software solutions. At the moment, Ab Ovo is a key player in the field of logistics and a market leader in the European rail industry where we have developed an even stronger specialization with our solutions.
Where do you use Ganttic in your company?
We use Ganttic in every department of Ab Ovo.
What are your planning needs?
What interests us the most are projects, people, and revenue. We want to see the long-term availability of our employees and the revenue stream of our different projects.
What made Ganttic stand out from our competitors?
Well, we were using other resource planning tools before Ganttic, but those didn't meet our requirements. We were looking for resource management software that would be easy to use. Setting up plans is easy with many resource scheduling tools but changing them is usually quite difficult. Since Ganttic is a visual planning tool, everything is easy to understand. We love the fact that there aren't any excessive details.
Considering we were using other resource planning tools, we had to try out MS Project, too. It took us at least a week to get things going with MS Project whereas it only took us an hour to understand how Ganttic works. That's how easy-to-use Ganttic is.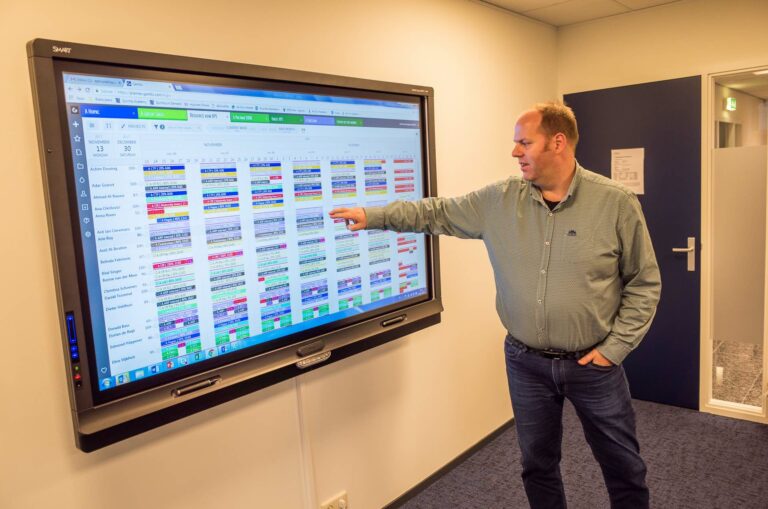 How do you use Ganttic?
On every Friday, we have so-called "resource meetings" where we discuss the planning problems we have. Every project needs a different number of resources and different types of resources. To have an overview of which resources are available, and can be allocated to a project, we rely entirely on Ganttic.
In addition to that, we have created different views. For example, I (Edmond) have a separate view of each project. Each project has its own manager that is responsible for giving an overview of the project during the resource meeting.
We have also set different roles using custom data fields and use filtering to find the resources with specific skillsets while planning.
When you open Ganttic, what is the most important information for you?
We check short-term availability, and as mentioned before, in the planning stage, the possibility to track skill sets is really important to us. For example, who can be the lead developer etc Ganttic allows us to see who is doing what for which project. We usually have around 5-10 team members assigned to one project.
Do you also use Ganttic for making predictions?
Yes. We use Ganttic to predict the amount of work we have in the pipeline. We are doing high-level resource planning and making predictions of resource availability at least three months in advance. However, the work itself is planned on a weekly basis.
What is your favorite feature in Ganttic?
We really like that it's possible to sort resources by utilization. We set the time period for one week and then have a look at the resource utilization for that week. That way we can see which team members have too many tasks and which team members are under-utilized.
How have you benefited from using Ganttic?
Well, previously we didn't really have an overview of the changes made to the plans in real time. Since Ganttic updates the plans right away, it's much easier to share the responsibility which makes the planning process a lot smoother.
I can see that you also use reporting in Ab Ovo?
Yes, we run a report three times every month. For the current month, the next month, and month after that. We use the reports to analyze the changes in revenue.
Are people also afraid to use Ganttic in Ab Ovo?
(Laugh) No, people aren't afraid to use Ganttic or that Ganttic decides what they are doing on an everyday basis. Actually, quite the opposite. Our problem that the people are too eager to use and add information to Ganttic. Which doesn't seem like much of a problem but often there just isn't a need for tracking all the short meetings we have in Ganttic.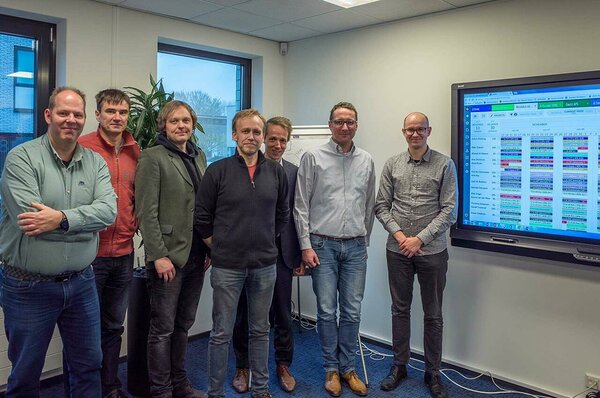 The bottom line is that you should make sure that your team understands why using Ganttic is necessary. And to set guidelines on how to do it.
Sign up for a free trial and start planning your resources with more efficiency.