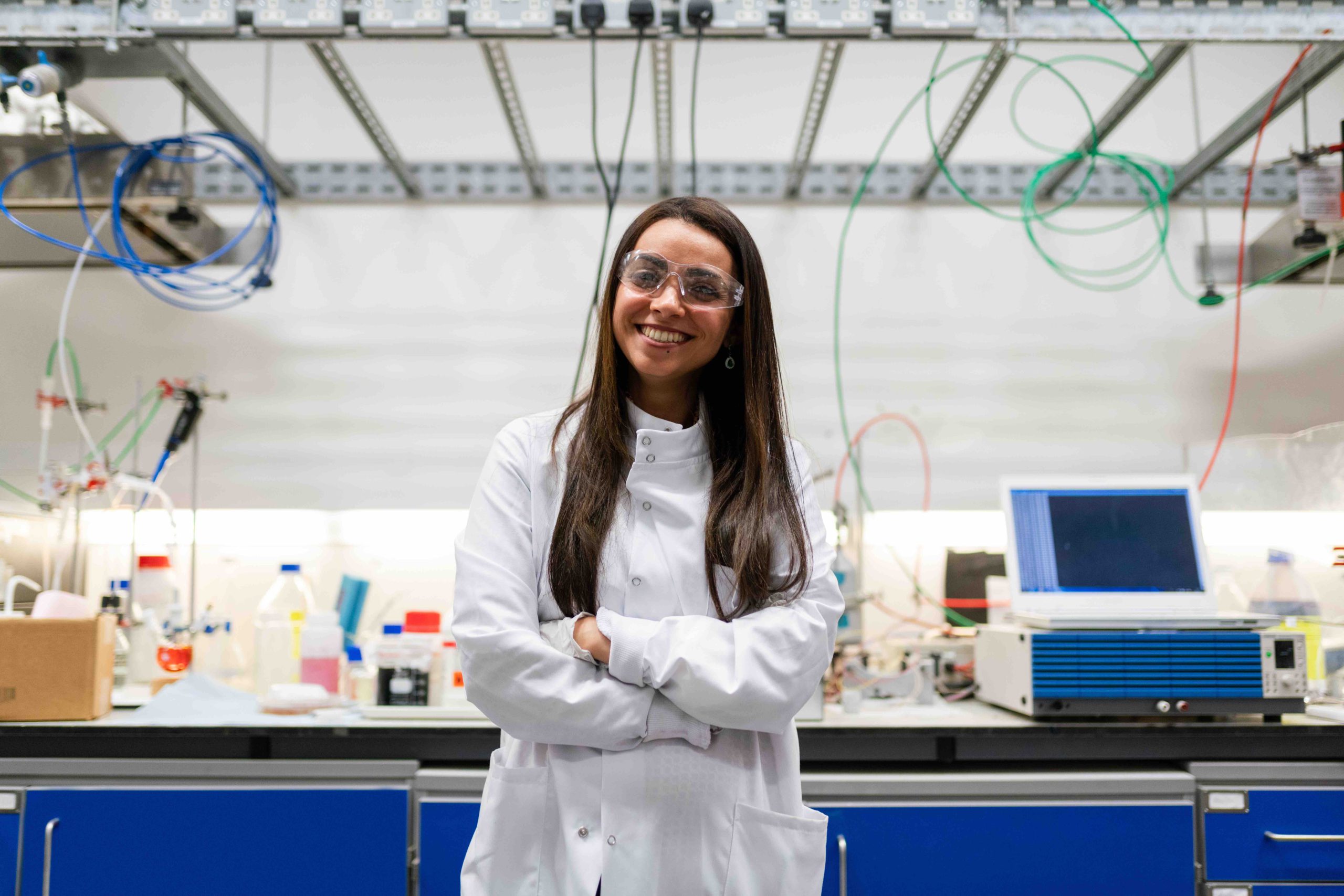 Resource planning tools are a secret weapon for project managers. With them, PMs can select the right resource for the right task, ensure their projects have enough capacity, and help plan future projects with precision. What's not to love?
Plus, in today's world where we have enough on our plates, resource planning tools can help us get more out of less. Helping PMs to work smarter, not harder.
This article will introduce you to some of benefits of resource planning. Demonstrating how your project management and work processes can improve once you implement this practice. Jumpstarting your success. And helping you outgrow your competitors with 5 of the best resource planning tools.
What is Resource Planning?
Resource planning is the process of allocating tasks to human and nonhuman resources.
Its primary aim is to maximize the efficiency of your resources. And does this by providing an overview of resources' availability and capacity.
Resource planning helps you answer these questions confidently, and without hesitation:
What projects are your contractors engaged in?
Where is your bulldozer on Thursday at 3PM?
Is there someone available to meet with your clients next week? And will there be a meeting room free at that time?
Do I have the resource capacity to take on a new project that goes until next February?
What's the ROI on one project in comparison to another? Which one will help the company's strategy best?
What are Resources in Project Management?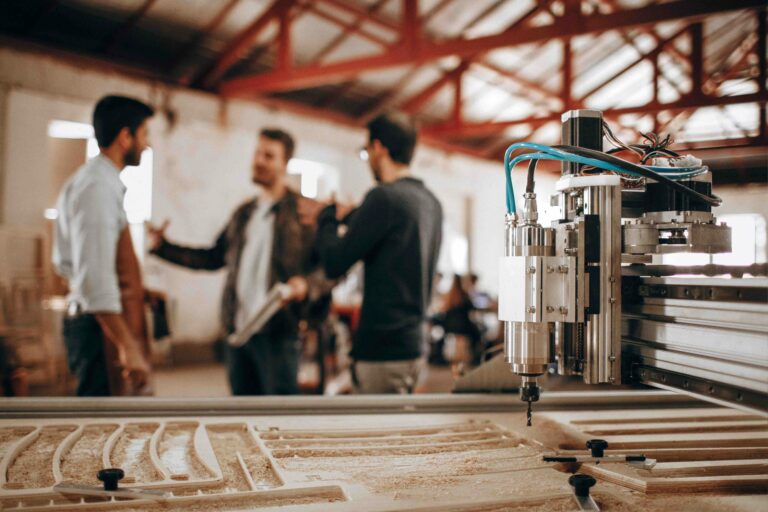 Resources are anything your company utilizes to get tasks done. Ranging from people to machines, and meeting rooms to computer software. That means the best resource planning tools must accommodate diverse scheduling requirements. While also adapting to many diverse needs.
When you plan resources, you create a singular, systematic overview of a resources' skills, projects, availability, and location. Making it easier to find exactly who or what you need to get work done.
Commonly, 6 kinds of resources are found in project management. All work together to accomplish different project goals. They include:
1. People (Labor) – the staff working on the project. Can include sub-contractors, part-time workers, freelancers, as well as full time staff.
2. Tools and Equipment – reusable items that don't go into the finished product. This includes computers, bulldozers, software, keyboards, and more.
3. Materials and Supplies – that which is consumed during the course of the project. Lumber, nails, and fuel all fall within this category.
4. Money (Costs) – The money used in financing the project. Costs include administration, payments to workers, service fees, overtime, interest on loans, etc.
5. Space (Facilities) – Where the project takes place. Meeting rooms, construction sites, recording studios are different examples.
6. Time – the oft-forgotten resource by which you measure all the other resources.
Why Do Project Managers Use Resource Planners?
Planning tools simplify and assist you with your work activities. And they make the job of project managers considerably easier.
They can be used for both long-term goals, as well as everyday needs. Some organizations are looking for a general overview, while others rely on them for their everyday tasks. Maybe you need it for your project work breakdown structure (WBS) or you're looking to fill in the efficiency gaps.
There are no rights and wrongs. There's only what suits you best. And the best tools allow you to do the kind of planning you need.
Resource Planning Techniques
Although tools are paramount to carrying out projects, the techniques and methodologies that project resource managers use are also important.
To carry out these techniques you need a decent tool to help. That's why it's so important for PMs to consider all the features that a piece of software has and how it will fit into their unique workflow.
Below are a few of the top techniques used for resource planning.
For planning, visibility is key. That's why most PMs still work with Gantt charts. These bar charts are a quick and useful way to see how all your resources, tasks, and projects work together.
Kanban boards are also a popular way to plan projects. But if you engage in resource planning, sometimes it's better to use a mix of Kanban and Gantt, which can provide more relevant info for a resource manager.
Bottom up estimation. This is a way to look at the big picture via the smallest component of your project: tasks. You can use this to accurately measure how long your project will take as well as the resources involved.
Resource allocation. Scheduling resources to tasks based on factors such as skills, availability, utilization, and other important data.
Resource leveling and smoothing are 2 techniques which are often used in conjunction with one another. With resource leveling the start and end dates are adjusted based on resource constraints, while with resource smoothing tasks and activities are adjusted.
How to Do Resource Planning?
Resource planning ensures maximum efficiency during the project cycle. With less conflicts between resources, then all projects and tasks can meet their deadlines, and happy outcomes are produced for all. When you manage resources, you really are setting up your organization to fire on all the right cylinders.
Here's a few things to keep in mind when you take the leap to making a resource plan.
Create a singular resource pool – The most important part! This is the "whos" and "whats" of your project schedule or organizational goals. Include anything used in the process – bulldozers, meeting rooms, a fleet of buses, teams of tour guides, etc.
Add details about your resources – How will you know who to schedule without the details? In most software, this info can be added via customized data fields. Some of this includes – resource locations, skills, certifications, maintenance reports, and more.
Create a WBS – Now it's time to start planning. A work breakdown structure (WBS) is the dates, timeline, and tasks involved in the project. Lay it all out and see what needs to get done and in which order.
Book resources – Schedule your resources to tasks. You can create a simple resource schedule merely by availability or you can break it down more via those custom data fields you included earlier.
Review and control – Ensure that no one is double booked and that utilization is kept in check. Usually your resource planner will do this for you, by highlighting conflicting booking times. Or showing utilization in the planner. For people you want to stick to 70% utilization, while equipment can go around 90-100%.
Share the resource plan – Sharing is caring. Share your new creation with other project managers, the people you've scheduled, clients, or stakeholders. Sharing options always differ amongst different software. But if you want everyone on the same page, make sure that everyone who needs to see the resource plan, can. And at no extra charge to you, if possible.
Benefits of Resource Planning Tools
No matter which piece of software you go with, its use in your workflow should start providing you with some tangible benefits along the way. Here's some things that will start to improve with the use of a resource planning tool:
Simplifies resource booking and scheduling
Clearer (but more detailed) project schedules
Better control over your management
1. Simplifies Resource Booking and Scheduling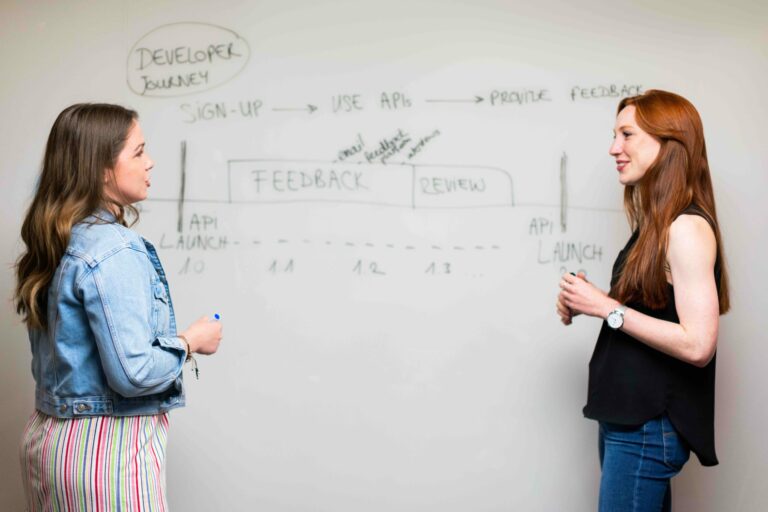 Planning tools are a way to simplify your life. Something we all could use. Especially when it comes to scheduling your team members and resources.
With resource planning tools, changing your plans is simple. And problems such as shortages and bottlenecks can be dealt with in seconds. Easy scheduling helps you handle all your resources and gives an overview of their schedules, even months ahead of time. Which is perfect for forecasting workflows.
Features such as drag and drop scheduling helps you make quick changes to plans, resources and tasks. Plus, it's super convenient when you're working with multiple tasks and resources. As it ensures you're booking the right resources for the tasks. So you're not just meeting capacity, you're creating a stronger team with the necessary skills.
What Improvements Will You See?
Clearer Overview
Scheduling your resources with an online tool or even Gantt chart software helps to give a visual overview of your data. Visualization using Gantt charts makes data easy to read and absorb. This can give you a quick overview of what your team is up to and what they are working on. While also allowing you to view your team's tasks for the day, week, month, or even the whole year.
Enhanced Team and Client Communications
Resource scheduling is traditionally done by project managers. As it gives those that plan the work, a better and more comprehensive understanding of what's going on. But since many of today's tools offer collaborative features and shareability options, your whole team will be on the same page. Work can flow more easily, while collaboration and team communication can improve.
More Accurate Forecasting
An online resource planner can also be a link between the budget and the plan. This can provide you with a better way to forecast your resource availability. As well as a way to look into making longer term plans. Because even a simple glimpse of the plan can tell you who's busy and where there are free slots. You can quickly see how resources are booked for the next few months. Or which ones have more capacity to take on more tasks.
For a simple scheduler, make sure your resource planning tool includes:
2. Clearer and More Detailed Project Scheduling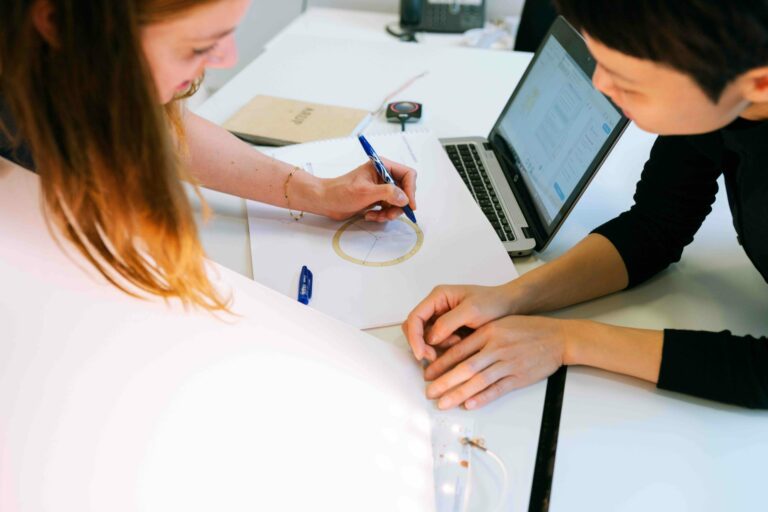 Perhaps you've heard the idiom that "the devil is in the details"? But without the proper tool to help, resource planning can be a real nightmare.
In the old days proper resource planning required having regular planning meetings. And for those with a large portfolio, this could mean planning meetings up to several times per week! The process means continuous resource allocation, reassignments, and task prioritization. Meetings that no one wants to attend.
Wouldn't it be nice to skip these time-sucking meetings altogether?
With resource planning tools, you can. Create a real-time schedule that the whole team can see. Or send plans directly to everyone's Google or Outlook Calendar. Think about what else you could accomplish with 5 extra hours per week….
Plus, when you plan out your resources, you can bring together the plans for both your budget and day-to-day tasks. But filter out the information that's important for the right place and time. So not only will you have the right info, but your team will too. All without being overwhelmed by an information overload.
Real Life Case Study
A great example of this is a case study that we conducted with Innopolis Engineering.
"Innopolis Engineering uses Ganttic mainly for resource planning. To do that, we need an overview of our resource schedules. The schedules give input to our sales team. If a department has an opening, they'll evaluate it and decide if there are enough resources to take on a new project."
Their default view is 9 months and they plan one week at a time. Meaning they plan day-to-day tasks while keeping one eye on the big picture. Plus, this helps them
"I think the fact that it's easy to use and one can get a clear visual overview of everything that's going on."
Read more about Innopolis Engineering's success with resource planning using Ganttic.
What Improvements Will You See?
Store all your details in one location
With the right tool, you have the opportunity to see where each resource is and what they are engaged with currently. Or well into the future. And depending on how detailed you want to be, the right software can even show you your resources' hourly rates, their utilization, their heights or even their blood type. Enter any piece of information you need to to get your work done!
Reduce meetings
Even though planning meetings are inevitable, the correct tool can reduce the number of meetings while simultaneously optimizing their quality. Use your meetings to make more productive and strategic decisions, not plan out next week. Online planning software gives you the opportunity to set reminders or notifications for important events for yourself and others. That way everyone will already be caught up by the time the meeting starts, and you can you that time more efficiently for other problems.
Only see the important parts
With resource planning tools such as Ganttic, you can create different "Views" of your plans. This means with the same plan, you can filter out data in countless number of ways. These Views serve as "snapshots," which can be shared amongst different branches, departments, or shifts. And are particularly useful when managing resources for larger teams or multiple branches and departments.
Motivate your team
All this means better team motivation and engagement! A more detailed plan will actually help keep all the team on the same page as well. Everybody will know their tasks, duties, and responsibilities – helping to increase work motivation and get their jobs done. And when unexpected things happen, tools provide an easy solution to making the necessary changes and preventing mishaps.
For more detailed planning, make sure your resource planning tool includes:
3. Better Overall Management: Taking it to the next level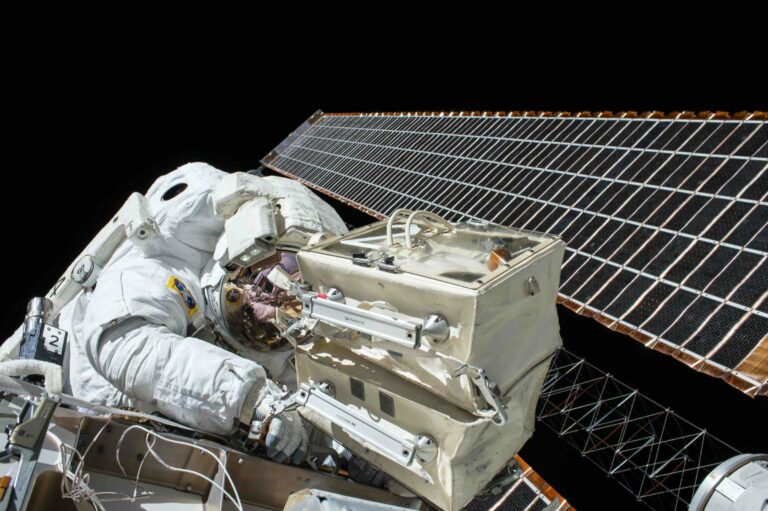 Truly effective resource management is about knowing what's coming next, and expecting the unexpected. Whether it's planning and reallocating your team, or scheduling your next task.
The process requires daily task planning. As well as calling for live updates, a mobile app AND calendar sync. To do it well, you need excellent knowledge of not only the resources in your company, but their current and future tasks, and how they will ultimately inform the projects and overall strategy.
Most resource managers probably already work with specialized software. However, you might want to consider what another tool can add to the process.
Many of today's online planners can work in conjunction with your pre-existing software, such as those with API functions. And these can help take your resource management to the next level.
Managing resources is a part of general project management, as well as the more strategic PPM. High-level planning and management requires communication between the different tools you use with your teams – apps, calendars, and any other software. These days, with APIs, different tools are able to communicate with each other. Letting you see everything on one page and keeping the number of those pages to a minimum.
What Benefits Will You See?
Feel less stressed and enjoy more free time
Online planning tools will keep you up to date and on task. This means that projects can run more smoothly and you'll have less stress. No more missed deadlines, expensive overtime, or last minute changes. Tools that help you with your planning will ensure that all your resources are working efficiently as possible towards your goals. And hey, if everything is on time and on budget – sounds like an extra free day!
Better organization and less messy changes
Resource management is for those that plan tasks that change often. So having an easily updatable tool, with secure changes, and that's shareable is a must. Say goodbye to messy spreadsheets, and find a more transparent and reliable alternative. Maybe you're engaged in higher-level planning, or even project portfolio management. Change your project view, or look at your projects from a variety of angles. This will give you better oversight and ensure you are following your company's strategic direction. In PPM, it's not rare that all your projects can shift. With the right tool, fixing this can be done in a matter of minutes.
Curate your data
You can plan resources using different views and get a better grasp on your data. Moreover, you can better organize your portfolio if you seek out software with customizable features. Managers who use Ganttic, for example, say that custom data fields are their best friends. These allow you to add any kind of data to your project plan. As a bonus, you can use the data for filtering, coloring, sorting, etc.
Ability to perform high-level reporting
Reports can be annoying, but they are full of valuable information: overtimes, budgeting costs, meeting times, capacity plan, utilization graphs, and more. Part of great planners are the easy-to-create, customizable reports that contain all the info you need for company reporting and planning overviews. What's more, you can actually even automate your reports. For example, let your software generate a weekly utilization report for you. Save your sanity and embrace your free time by letting online planning software help you be a better manager.
To improve your management skills, make sure your resource planning tool includes:
The 5 Best Resource Planning Tools
For some recommendations on the best resource planning tools to use, keep reading! These are our top 5: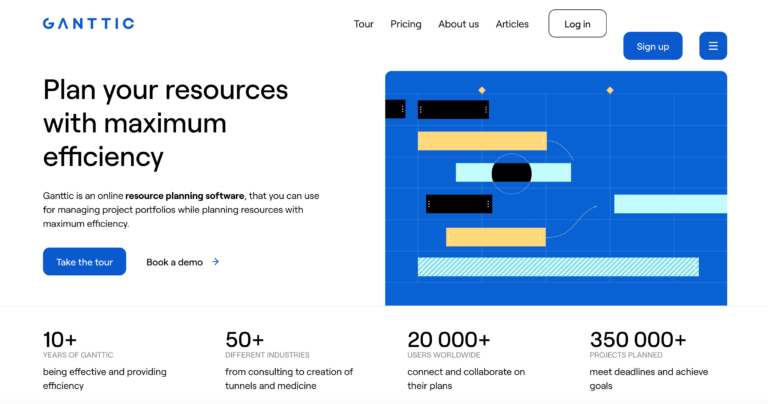 Ganttic was created for more effective resource usage and scheduling. It is also perfect for strategic high-level project resource portfolio management. As well as team and equipment management. This resource planning tool makes it easy to spot capacity issues or overbookings. And helps your teams and projects run smoothly and efficiently.
With more than 10 years of feedback from project managers, project portfolio managers, and resource managers, it's been adapted to every industry. That's what has made Ganttic the ideal choice for anyone who uses planning and scheduling in their daily lives.
As opposed to some of the other tools on this list, Ganttic is unique for its ability to change planning perspectives. While, you may decide to keep your resources will be in the forefront, you can also change to the POV of projects. This makes it incredibly versatile, and .
Plus Ganttic comes with these standard features:
Keep an eye on who is busy, with which task and where. Track changes in real time with the program's visual Gantt graphs.
Monitor utilization and workloads in real time for resources, resource groups, and even project portfolios.
Change, shift, or split tasks with simple and intuitive drag and drop functions.
Fast resource scheduling – it is also super easy to schedule one task for multiple resources in one go.
Curate who sees what. Different views break plans up into more manageable pieces. Share them with other managers, your team, or stakeholders.
Integrate your planner with your Google Calendar, Outlook Calendar or any other program with Ganttic API.
Clients: Ganttic has clients from all over the world. Its functions and customizable features make it suitable for any team in any industry. From art and design, to architecture, to engineering, construction, as well as post-production, IT, and more. Ganttic is made for project managers, project portfolio managers and resource managers. And the software is well known for its great customer service.
Pricing: Resource based, giving users a better opportunity to control their resources and costs. The software is free for the first 10 resources, and for up to 20 resources, plans start at $25 per month. Each plan allows for unlimited users.
Founded in 2010, in Estonia.
The best part? You can even try Ganttic for free!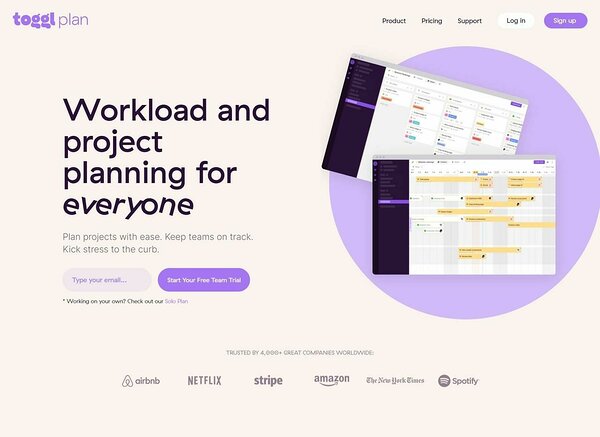 Toggl Plan is a beautifully simple timeline planning and management tool for teams. It's built for small teams that value self-motivated work over micromanagement. Their support team is super-responsive to user requests. And new features get added every six weeks.
When it comes to resource planning and management, you get the following features:
Create unlimited team timelines to visualize team plans. Add team members from across your organization, or even guest users such as vendors and freelancers.
Changes to a team timeline are automatically and instantly reflected elsewhere. This makes it easy to work with team members who are shared across projects.
Visualize work over a week, month, quarter, or year. Zoom in to the details or get a quick, bird's eye view of the team's timeline.
Include task estimates to visualize a team member's workloads. Instantly rebalance work from the team timeline.
Assign a task to more than one team member. Responsible team members can then collaborate on the task using file attachments and comments.
Integrate with Toggl Time Tracking to track the actual time spent on each task. Monitor actual work hours and invoice your clients for the effort. Also integrates with popular everyday tools like Google Calendar, GitHub, and Slack.
Clients: Toggl Plan works great for small, self-motivated teams. Creative, design, and marketing teams including those from Amazon, Netflix, and Stripe love using Toggl Plan.
Pricing: Toggl Plan has a simple per-user per-month pricing. Its Team plan is priced at $9 per user per month. And if you need role-based access, the Business plan starts at $15 per user per month. Both plans have a free 14-day trial. And if you're a solo user, you can use Toggl Plan free forever.
Toggl Plan is a fully remote company, founded in 2017, in Estonia.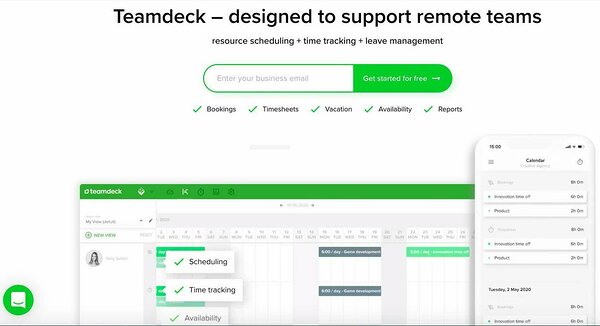 Teamdeck helps you to plan and measure your team's work – all at once. Whether that's resource scheduling, time tracking or leave management. The platform can also generate various reports which can be helpful from the initial planning phase to the review process. This is a tool which will give you better performance and a healthier team spirit.
Here's a few other ways Teamdeck can help with your resource planning:
You can actually see your team's performance – the planned as well the actual. Plus, you are able to compare and make changes according to planned and actual timings.
Time tracking and timesheets let you keep an eye on your team's productivity.
Teamdeck is very intuitive so you can quickly take a peek at your plan. But you can also find the right people for specific tasks, check their availability, and assign them to projects and tasks.
Created and developed for remote and virtual teams, the software helps connect people from all over the world.
You are able to receive reports on team utilization, your budget, on payroll or on absences. Teamdeck allows you to make your own report based on your own interest. Reports are shareable with people inside your organization, as well as outside the organization.
Clients: Teamdeck has clients all around the world. Both big and small companies use this as their resource scheduling tool.
Pricing: Teamdeck's pricing is based on program users (starting at $3.99 per user), as well as a $1 additional fee per resource. There is also a free trial to try out!
Founded in 2016, in Poland
 4.  

Smart Sheet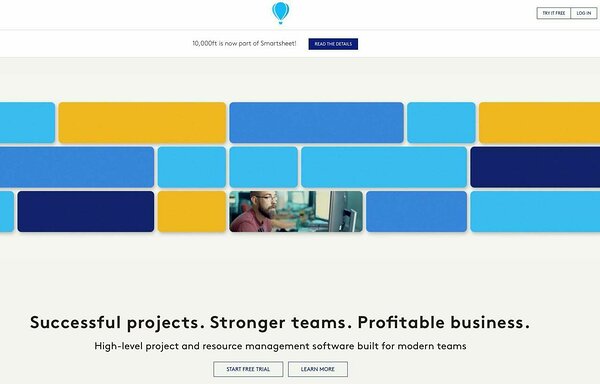 Smart Sheet helps deliver more powerful planning than simple spreadsheets alone. At the same time, it's less complicated than traditional ERP systems and tools. Smart Sheet works with different-sized teams and is scalable for your business and its purpose.
Here's a few more reasons to consider it as your resource planning tool:
A people-focused approach for more dynamic organizations.
Track changes of your projects for more transparency and better decision-making.
Schedule your team effectively. You'll also have the ability to forecast workflow, manage team utilizations, and see hiring needs in real time.
The program is well designed and has received many design awards.
Suitable for resource allocation or just a quick visual overview of your plans.
Clients: Smart Sheet has clients all around the world. They work with different industries and agencies who use their program
Pricing: Smart Sheet pricing is not provided on their webpage, but from their reviews we can see it can be up to $15 per user. There's also a free trial if you'd like to try it out first.
Founded in 2012, in the USA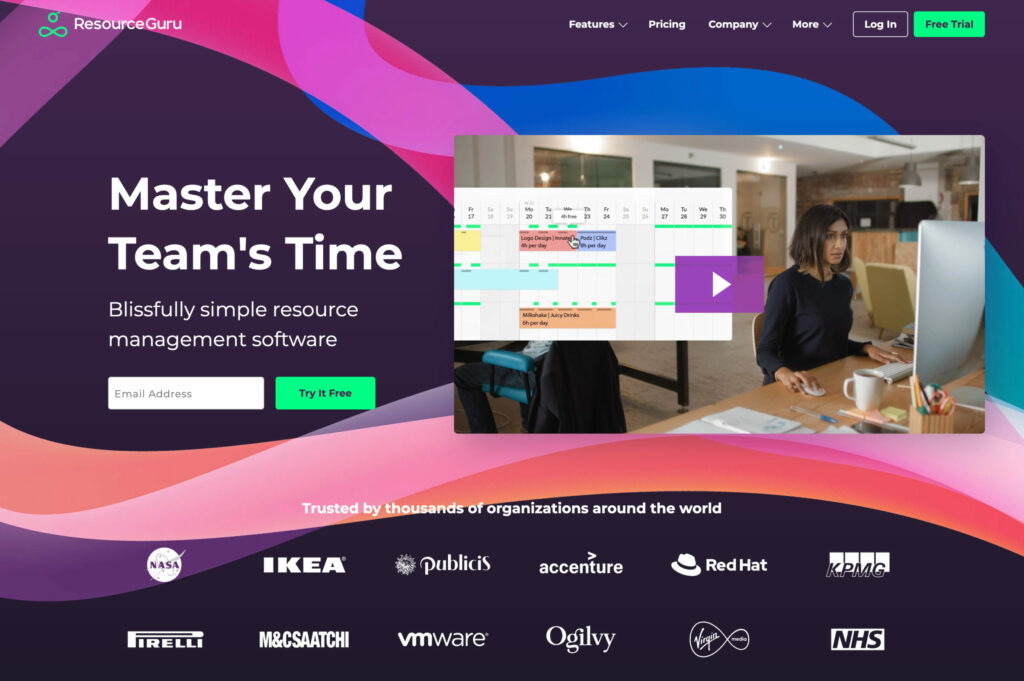 Yes, we have a real guru here. One who can help project managers and all people work with scheduling different projects online. Vacations, absences, utilization, important notifications and calendar syncing are just a few of the features you can manage and get reports about. There is no need to install any program, and you can store all your resources in one convenient place hosted on the cloud.
As a resource planning tool, Resource Guru will help:
Keep everyone on your team up to date from anywhere. There's even a mobile-friendly version.
Quick and easy to use software makes for more efficient planning and tracking the results. Appearance of the software is clear and intuitive
Track all your human resources with a staff time-off tracker. Making long-term planning easier. But you can also track non-human resources such as equipment and meeting rooms as well.
You can extend tasks across weeks, split tasks, or duplicate tasks across different team members.
Clients: Resource Guru has clients from all over the world. Companies of all shapes and sizes use the program for their resource scheduling and planning.
Pricing: Prices start from $2.50 per person per month.
Founded in 2011, in London, UK.
Find a Resource Planning Tool That's R
ight for You
Technology has so many benefits. And these tools can go a long way to improving your work. By enhancing your planning process, software can help make planning simpler, less stressful, and make working more efficient.
Get started today with a resource planning tool that can help your business match goals to reality.
Resource planning software for project managers.