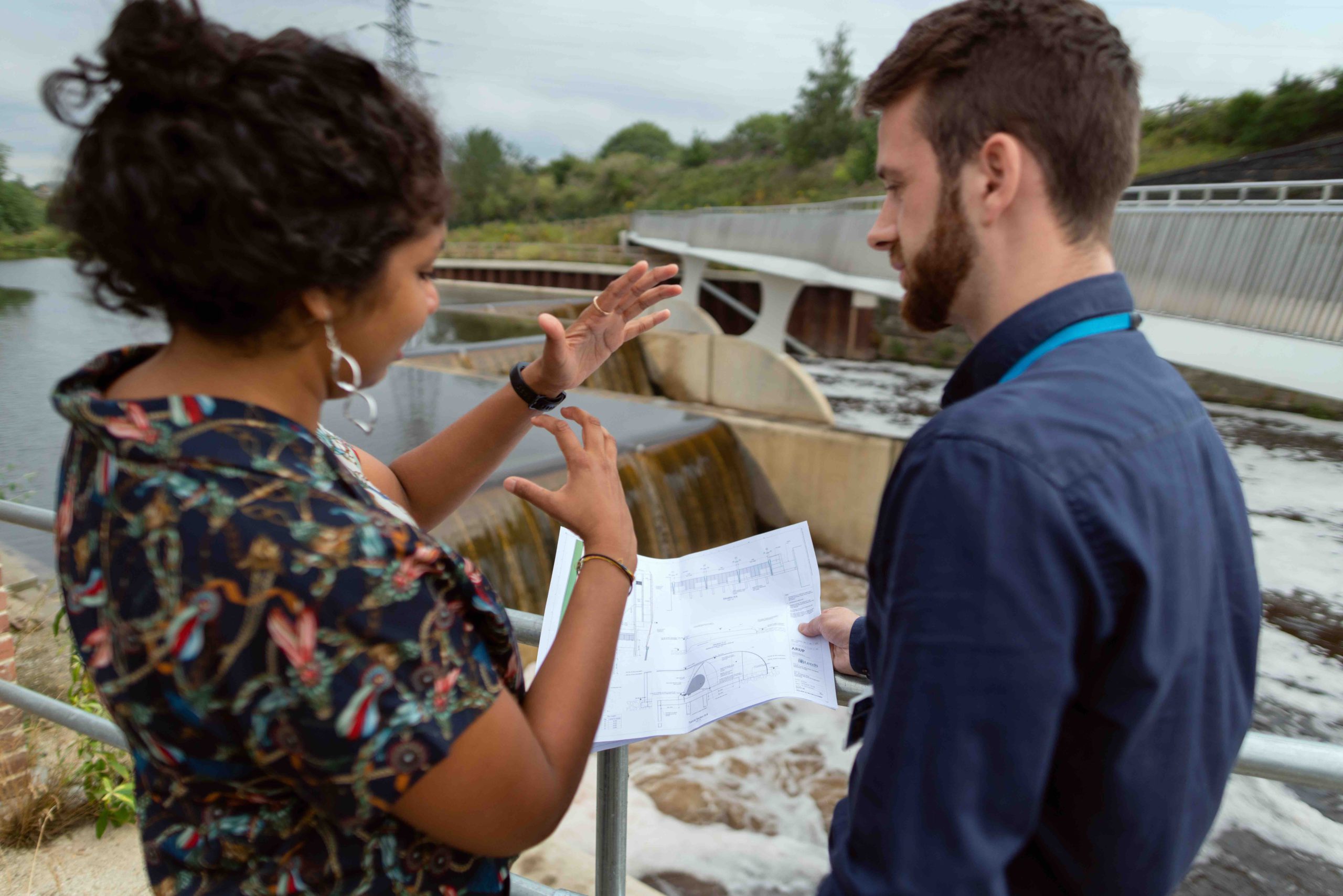 Resource management is all about implementing the right processes to get the most out of your team and tools. The practice is valuable for all organizations. Because resources are the key to carrying out your company's goals, meeting clients' requests, increasing revenues, and growing your business
It's for this reason that it's so important to take care of your resources. While also ensuring that you are utilizing them in the best possible way. That's where having an effective resource management strategy comes in.
Here we'll give you 3 simple-to-implement strategies that will make your resource management more effective and useful. Read on to find out!
Importance of Resource Management
Resources come in every size and shape- from meeting rooms, to developers, transit vehicles, and cranes. And the importance of properly managing resources can be seen across every industry and profession. But, it's not enough these days to simply meet capacity for projects. Because a good manager knows that it is instead vital to find the right combination of matching your resources' skills with right tasks, resource availability, and proper utilization.
Not convinced? Well, according to PMI's Pulse of the Profession, 21% of failed projects from the last 12 months were due to limited or taxed resources. While 26% of projects failed due to resource dependency. Meaning resources were not properly managed during the planning process.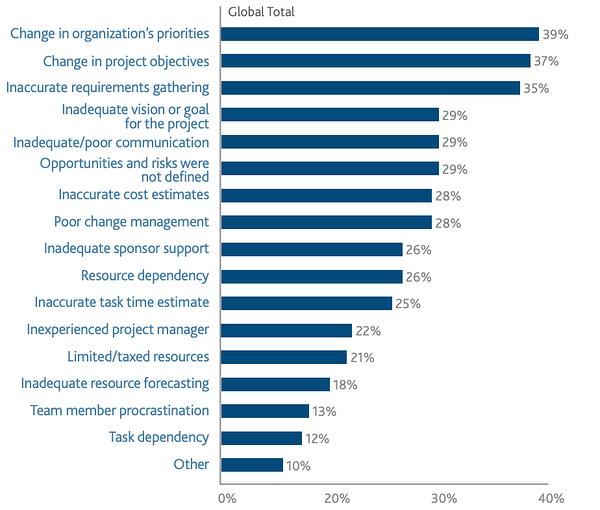 So while it's obvious that resource management is crucial, it doesn't always mean that all organizations place enough emphasis on the process. But you really should!
Whether you are the PM in a small 6 person team. Or the head of a globally dispersed team with a huge resource pool, it never hurts to up your management game. Here we'll give you some no-fail techniques which can be implemented for any organization's planning methodology.
3 Most Effective Resource Management Strategies
Get an overview and see what you're working with
Create a stronger team by defining and sharing company goals
Optimize resource allocation
1. Get an Overview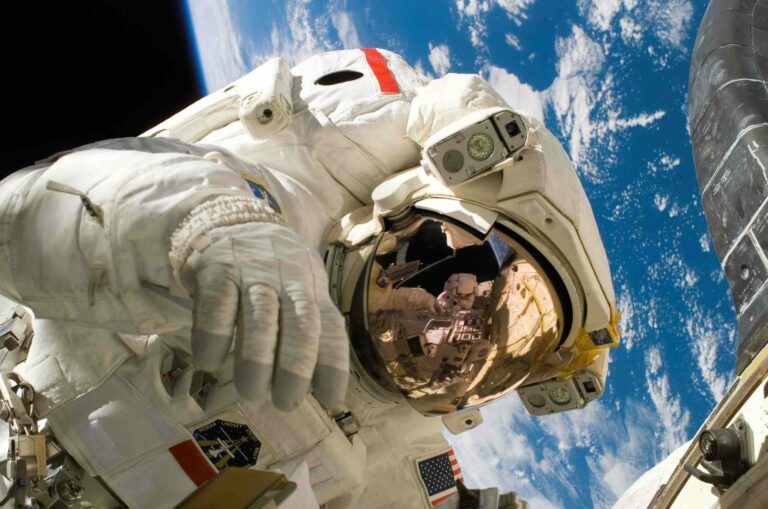 One simple strategy for more improving your organizational resource management is to get an overview of the resources you have to work with. Just as captains plot their journey by studying maps and selecting the best routes, seeing everything you have to work with will get you where you want to go. A world of better planning!
As a PM you need to be able to lay everything out on the figurative table. That way you can not only see the available resources, but you can select the best available resources. Tailor projects with matching the right skill sets to the right tasks. Or if you are a bigger organization strewn across continents, building teams from resources in similar time zones.
An overview will also give you a better understanding of upcoming commitments and potential bottlenecks. Looking ahead can help you spot other projects that might conflict with your current ones. Or even see other happenings such as planned company events or public holidays.
Once you can see everything that you have to work with and are able to plan around immovable commitments, then you can start forecasting more reliably. As well as make more accurate long-term plans which your team will be better able to deliver on.
Pro Tip:
To get an effective overview of your organization's resources, projects, and tasks, resource management software should be added to your planning arsenal. Not only can you see how all your project components are engaged, but software can give you access to valuable insights. Track metrics across departments and teams. Make more accurate projections for future work. And get more from less.
For some tips and on finding the best software, check out our article on some of the top resource planning tools.
2. Define and Share Project Goals with the Team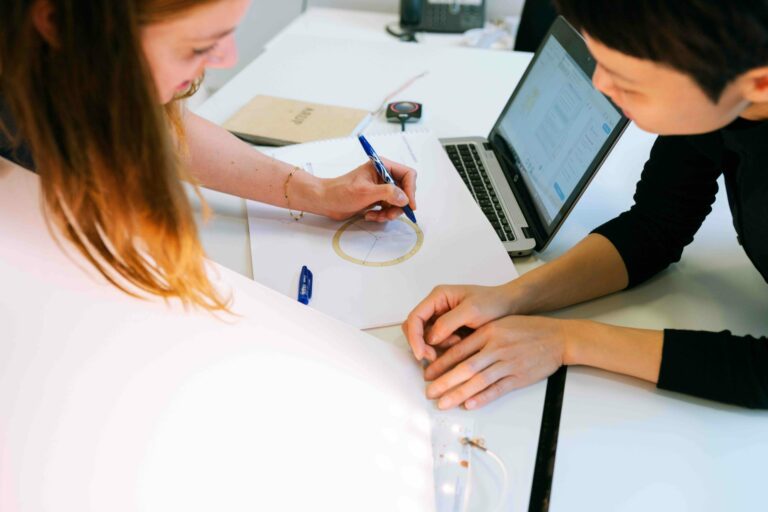 Projects are objectives for your organization to accomplish and a way to structure how your resources will work. But, embarking on a new project without clear goals is like starting a joke without having the punchline ready. Neither are funny and both are pretty pointless.
However, sitting down and building a strategy to define these goals, is not always enough. Your company can benefit from also articulating these objectives with the entire team. Not only does this help create an environment of trust, but it can foster more open communication. And allow for more honest feedback about the achievability of the aims.
For example, plans to expand your markets in Singapore might not be of the utmost importance to your IT department in Dallas, Texas. But keeping them in mind and communicating overall objectives can motivate them. Because instead of only working on their specific tasks, they can see how their work compliments and boosts everyone around them.
Being able to see how all the plans fit together can make your team feel less like incidental cogs, and more like a factor in the success of your organization.
Keeping everyone in the loop requires organization-wide transparency. Regularly recurring meetings where the higher-ups can outline their plans is one option. Or schedule projects and their resources in a way that allows the whole team to see the bigger picture. For this, Gantt charts are can be a great illustrator of a company's goals. As well as Kanban boards.
Pro Tip:
Since they easily visualize relationships between tasks and projects, online Gantt charts can help illustrate your company's long term goals. In Ganttic, you can create unique Views of the chart, highlighting and hiding any parts of the plan. Share the View with anyone on your team, and ensure they see exactly what you want them to see.
That way, when an employee sees his or her plans, they also see what the organization is trying to accomplish. Which makes them feel more a part of a team as opposed to merely an executor of a task.
3. Optimize Departmental Resource Allocation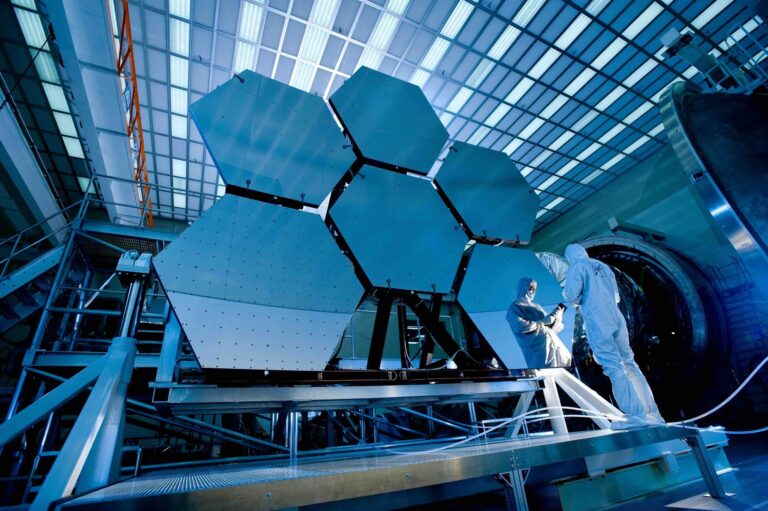 No office is complete without the ubiquitous motivational poster. From the classic kitten in the tree telling you to "hang in there" to the various iterations of "keep calm and carry on." Motivational posters are like the original office memes which simultaneously help liven up drab walls. But maybe their advice is actually more sinister…
Take for example, the one that tells you to, "Shoot for the moon, even if you miss you'll land among the stars." While that certainly cheers up a bad situation, that's not how it works in the project management world. Where not planning project capacity properly can result in everyone around you upset, stressed, and scrambling to fill in the gaps.
So to mitigate those kinds of situations, make sure that you are monitoring your resources. And learn to better optimize your resource allocation.
Engage in some resource management best practices such as resource leveling or smoothing. And reallocate resources from less busy teams to projects that have a closer deadline or teams with less helping hands. Also be sure to keep an eye on resource utilization and watch that no one is being over or underworked.
If you plan your capacity better from the get-go, it'll be easier to smooth out problems that occur in the middle of the project. So while it's good to dream big, it's even better to dream smart and prepared.
Pro Tip:
Check out our article on the most common resource utilization mistakes for some advice on getting the most out of this metric. Or read about the different ways to track utilization for superior capacity planning.
Strategy is Nothing Without Results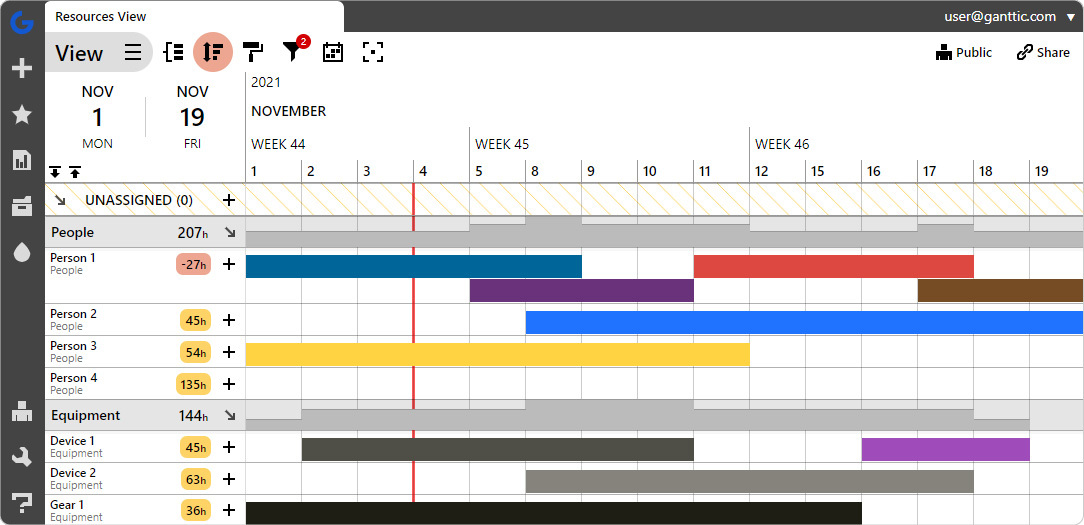 But you also might not get results you want without a strategy. There are many management strategies that can be incorporated into your organization. But to get the most out of your organization's resources, it's wise to use a tool to help.
Ganttic is resource management software that can help you get a better handle on all your projects, human and non human resources, and tasks. You can monitor utilization and capacity with a quick glance, or create new tasks and projects simply by dragging and dropping. See for yourself why companies all over the world rely on Ganttic for their resource planning and portfolio management.
Start with a free 14 day trial & connect your team with resource management.