Busy project managers are always looking for ways to better communicate their project goals. The practice of visual project planning can completely transform workflow. With a transparent and straightforward means of communicating project outcomes, deliverables, issues, and schedules. The trick to better project management is with visual planning. That's why here, we provide a guide to finding and getting started with the right visual planning software. Without you having to sink a bunch of time into the process.
Show It, Don't Say It
Some of us are visual by nature and some of us need to hear things in order to really retain information. However, in the world of business and commerce, team visual usually wins out.
Honestly there's a lot of reasons why visual planning is so great. Charts, graphs, reports, percentages, and presentation slides abound everywhere you look and every meeting you attend. And why not? More than half the population are visual learners by nature, so it makes sense that information would be routinely conveyed in this manner.
Especially in project management, visualizing outcome and goals are key to project success. Not to mention that, they help coordinate goals with the team in a way that's easy to retain. Similarly, they help display when there's resourcing conflicts or other issues that cause delay. Project management with visual elements definitely takes some of the heat off of PMs.
That's why you'd be hard-pressed to not find some visual planning elements in most project workflows. But what works best? We have the answers.
What Makes a Great Tool for Visual Project Planning?
It all depends if you want to go manual or digital. As well as how in-depth you need your resource planner.
Whiteboards are nice for in-office staff, but don't work well in hybrid or dispersed team situations. And many project managers are gravitating towards Kanban these days. But these visual boards are bit basic and are often better at high-level project planning. Plus, they don't provide the best means for managing resources. Then there's ERP software. Enterprise resource planning (ERP) software is comprehensive, but be warned! It's usually also expensive and bulky, and not very intuitive.
It may seem then, that your best bet is something that's found in every office: your Microsoft suite. A free visual planning tool was right under your nose all along!?!
But take a step back and reconsider. Because once you get started trying to develop a strategic plan in Excel or Word, you'll see straight away why people quickly abandon this approach. Since the software wasn't developed for this purpose, you often have to start from scratch. Or use an Excel planning template, which has its own drawbacks.
That's why, in the end, only only one tool really stands up to the test. And with the right tweaks, it has everything you need for superior project resource planning that's highly visual as well. And that is a Gantt chart.
Gantt Charts: Project Managers' #1 Choice for Visual Planning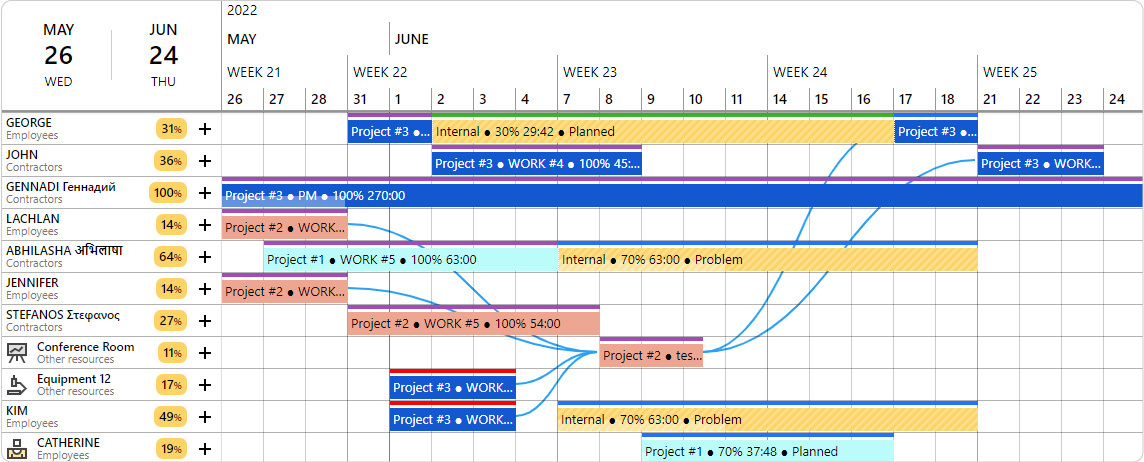 Online Gantt charts are nice since they are designed by default to provide a visual representation of how your entire project is laid out. Each task is represented and all dependencies, work completed, dates, and resources assigned are usually integrated into the Gantt chart visual view.
And don't forget about budget forecasting and analysis. I've created numerous ways to display this information very visually for my team, my executive management, and my customer. Information is critical, and the delivery of this information can be critical to end-user comprehension and adoption.
Finding the right Gantt chart software that combines visual planning with an easy-to-use and update format is important to the busy project manager. There are many such tools on the market. And any savvy PM or PMO director or CTO must do some investigative work to determine what is best for the organization's needs. Whether that's for enterprise-level resource planning or simple scheduling for your SMB.
3 Must-Have Software Features for Visual Project Planning
When scouring through the masses of project management software for one that will get you the best mix of visual planning and short learning curve. Here's a few things to look for in your Gantt chart planner.
Easy to use drag and drop. An easy to use visual resource planning tool should give the project manager some easy drag and drop features like creating dependencies, moving and creating tasks, adding resources, and inserting percent completes. There's always some weekly rituals that project managers must go through. Whether that's preparing status info for weekly customer calls or team meetings. So making this as visual and easy as possible is important for the PM who is making final updates at midnight before the next day's status call. That's me and probably you too!
Smart filters with custom coloring. Colors and filtering is key for visual planning. So it stands to reason that it should be easy to create and apply project and resource filters. Such filtering is useful in creating more meaningful quick reports of project status. Key filters to use include resource utilization conflicts, soon to start tasks, tasks in progress, tasks overdue, tasks assigned by resource, and tasks recently completed. Anything that allows the PM an easy way to create meaningful views of important project information is a huge plus.
Single AND multiple project views. Many project management tools offer dashboards – even highly configurable dashboards. But these are worthless if you can't make them tell you what you want without a high learning curve or hours in the customization process. And any reasonable, busy project manager is likely going to move on to the next resource planning tool. The best visual project planning tools offer an easy to read, easy to customize, project status dashboard. Not only for individual projects, but across the whole project portfolio. This helps convey meaningful information for both the individual project teams and their clients customers, who only need to focus on a singular project. But also for the company's executive management, who generally only care about the big picture view.
Paint a Picture of Your Future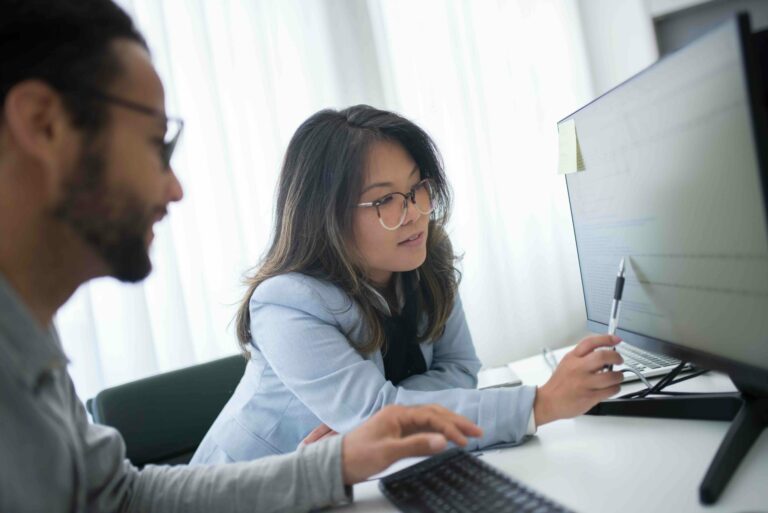 There are literally hundreds of project management software available now. Weeding through all of these to find what is best for you or for your organization is no easy task. In the end, you need a full-featured product that is both very visual in terms of planning, management, and reporting. Plus one with a fast deployment, so you and your team can be up and running – and collaborating – as quickly as possible.
If you're looking for a simple resource planner look no further than Ganttic. A visual tool with Gantt charts, resource planning features and more. Sign up for a free demo to learn more.
Picture for yourself a clearer future.