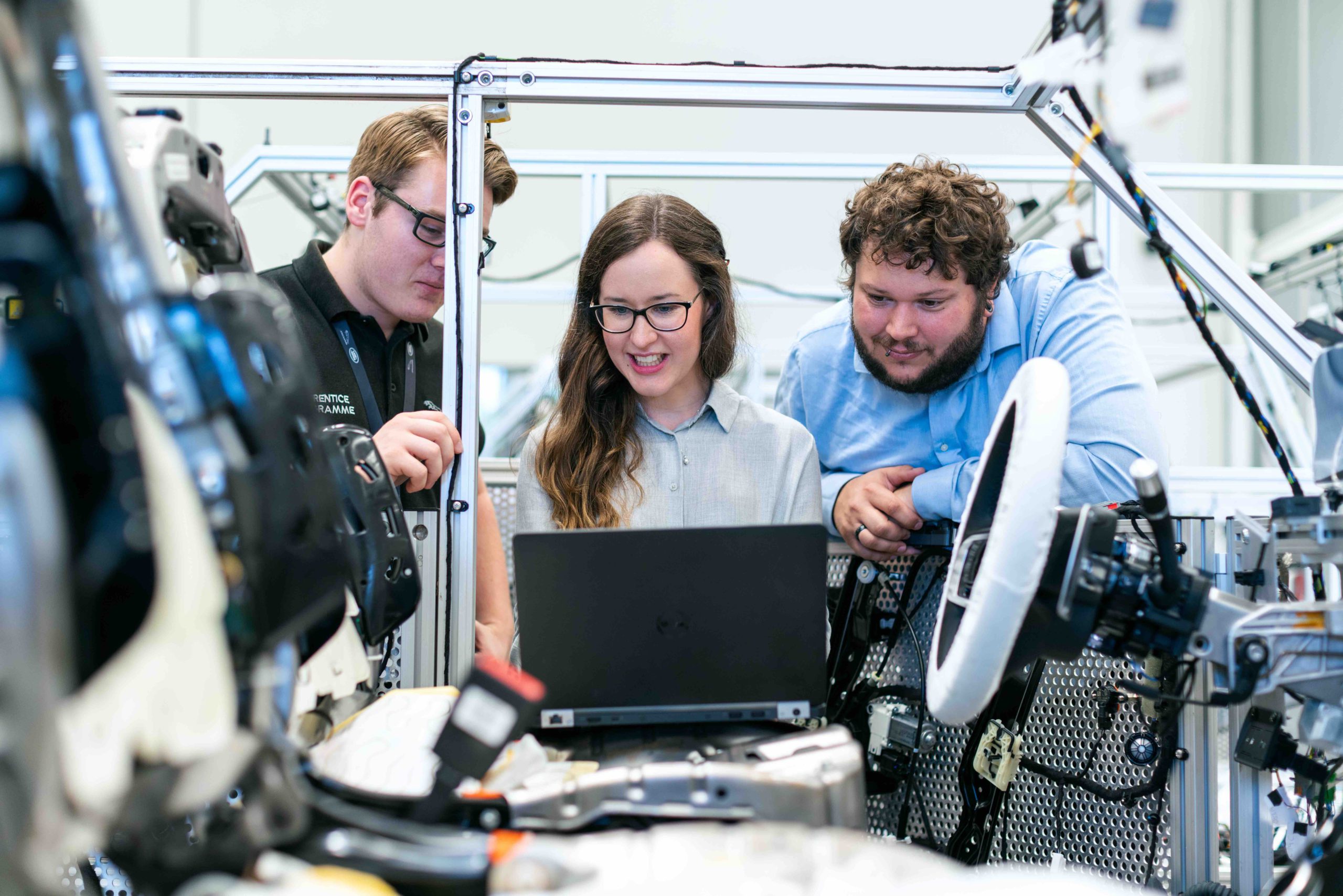 Gantt charts are beloved the world over because they are straightforward, clear visualizations of your projects. As well as all the relevant project components. Timelines, dates, tasks, resources and more are all plainly illustrated with the horizontal bar charts.
Online Gantt chart software takes the original idea and improves upon it. By not only providing an overview of all the important stuff, but also allowing users to to update, share, and collaborate virtually.
The only difficult part is finding the ideal solution that fits into your project management workflow! But that's where we come in.
Here we'll review some of the most popular online Gantt chart software. Comparing some of the key features, options, and integrations common with these types of tools. See what all the choices are and find the best software for your next project.
Gantt Charts: Yesterday and Today
Created more than 100 years ago, these charts have a varied history. They were first developed by Henry Gantt for the engineering and construction sectors. In fact, a well-known early project featuring the charts was the Hoover Dam. Now, because of their versatility, ease of use and visual nature, Gantt charts are used in just about every industry.
It's no wonder that they caught on! And today, they are the number one tool of project management offices around the world. Planning and scheduling with Gantt charts provides a clear overview that no other tool can provide. Not to mention they are easy to create and decipher.
The biggest difference between the charts of yesterday and those of today is modern software allows for a lot more flexibility. Plus, they are no longer hand-drawn! But over the century none of the original features have disappeared. Instead, online tools make it easier to add to the list of features. Without undermining usability.
Key Features of Online Gantt Chart Software
When choosing the best Gantt chart maker, be on the lookout for some of these key features:
Milestones – These are clear indicators of important markers within your projects. They can indicate a certain phase or percentage of completion. This is usually represented by little diamonds on the Gantt chart.
Dependencies – The project workflow. Task dependencies highlight the order that needs to be taken to complete the project. On a Gantt chart, these often show up as arrows.
"Drag and Drop" scheduling – The fastest and easiest way to schedule and reschedule tasks. Just click, drag, and release. A "must-have" feature for busy PMs.
Collaboration options – Gantt charts aren't only for the people doing the scheduling. You'll need to be able to share your plans with your team. Or sometimes with clients, stakeholders, and bosses.
Templates – There's no reason to start each project from scratch. Templates are not only a time-saver, but a way to ensure consistency across your portfolio.
Reporting – One of the worst parts of project management. Getting your Gantt chart software to do the reporting for you eliminates one more to-do from your list.
Resource scheduling – The ability to assign people, tools, and equipment to the tasks at hand. Not only does Gantt chart software help keep track of projects, but all your projects' resources as well.
Project Timeline – In the past this was static, or took up an entire table! Now, most software lets users zoom in and out to the timeframe their project requires. Hone in on the tasks of today or look to what the future will bring. A truly visual project schedule!
Integration options – Software is never standalone anymore. Maybe you want to mix Gantt charts and Kanban. Or integrate your CRM into your PM system. The best charts have integrations built-in or offer users to build their own workflows through an API.
Using Gantt Chart Software in Project Management
Most components of project management can be aided with the use of visual Gantt charts. And the best software will help you perform the following activities:
Project and resource scheduling – Gantt charts create a clear, visual project plan. Develop a detailed work breakdown structure (WBS).
Resource management – Are your resources being used as efficiently as possible? Level and smooth project resources as priorities change and new work arises.
Project Portfolio Management – Manage the projects for your whole department or organization. Ensure that there's no conflicts and that your PPM strategy is being carried out correctly.
Task Tracking – Are tasks on schedule for completion? M

ark dependencies to guarantee a smoother project workflow.

Project capacity planning – Do you have the resources to complete your projects? Easily allocate helping hands and schedule additional equipment.
Forecasting – What projects have you got lined up for the end of the year? Accurately see what's coming next.
If any of these become common practice in your management process, then it might be time to invest in a tool that can help. And we have a few suggestions for you!
The Best Gantt Chart Software
Company: Ganttic began more than 10 years ago and is based in Tartu, Estonia – a hub of startups and innovation.
Users: Used by project managers around the world. Main industries include: engineering, architecture, construction, design, production, software, and green tech.
Shareability: Every pricing plan (even the free option) allows for unlimited users. There's also the ability to create custom "Views," snapshots of your plans that can be shared via URL.
Pricing: Priced per resource. If you have less than 10 resources, the Gantt chart software is free. As your company and resource pool grows, you can choose the best plan to suit your expanding needs. Monthly prices start at $25.
Features: Drag and drop scheduling; automatic reports; resource, group, and task utilization tracking; Kanban; custom data fields for tasks, projects, and resources; different rights for Users and Admins.
Trial: Offers a 14 day free trial of all the features.
Support: Helpdesk materials, videos, 24/7 email support, and free unlimited personal webinars.
Integrations: Ganttic integrates natively with Google and Outlook Calendars. There is also an available API. Or make your own quick integrations via Zapier.
Security: Twice daily backups; TLS encryption (https://); GDPR compliant; 99.99% uptime; options for single sign-on (SSO); Customizable rights for all users. See all security protocols.
Reviews: Read reviews on Capterra.
USP: A Gantt chart with a focus on your projects' resources. Or get an overview of the entire project portfolio. Create plans around your custom data fields to find the best resource for the job.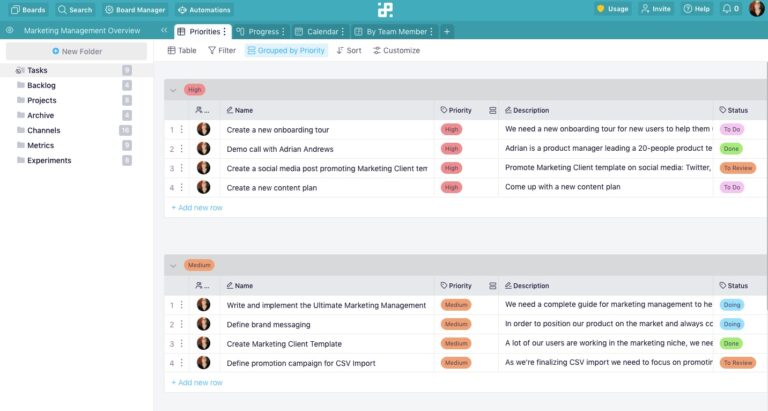 Company: Infinity was officially launched 3 years ago. The company is based in the US, while most of the team is from Serbia, working remotely.
Users: Used by individuals, freelancers, project managers, consultants, and agency owners around the world. Main industries include: marketing, sales, product development, HR, and real estate.
Shareability: Depending on the pricing plan, anywhere between 5 and an unlimited number of users can use Infinity. You can also share boards and forms with people who don't have Infinity accounts.
Pricing: Lifetime deals. The most affordable plan for a team of 5 people is priced at $149.
Features: 6 views; drag-and-drop interface; 50+ ready-made templates; 20+ attributes; automations; comments and mentions; API; activity log.
Trial: No free trial available, but users can get a free 30-minute demo call.
Support: 24/7 customer support, help center, video tutorials, webinars.
Integrations: Infinity integrates with Clockify, Trello, and over 3,000 apps via Zapier. API allows integrating Infinity with third-party apps.
Security: Automatic backups. The transmission of data between your device and Infinity's servers is protected using 256-bit TLS encryption. Security updates and patches to keep servers up to date are regularly installed.
Reviews: Read reviews on Capterra.
USP: Organize all your work in an infinite number of ways in just one place and get lifetime access to all the features Infinity has to offer, plus the upcoming ones, at a steal of a price.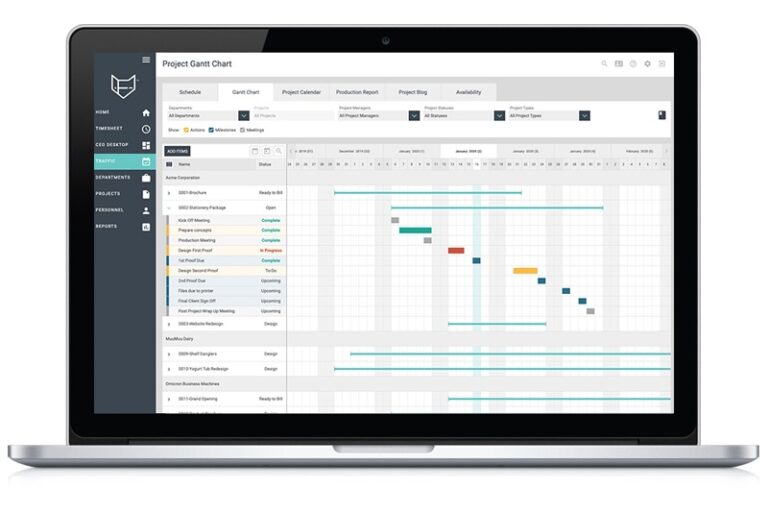 Company: FunctionFox has been Helping Creative Professionals with Timesheets and Project Management worldwide for 21 years.
Users: Thousands of Creative Professionals worldwide trust FunctionFox for all their Timesheet and Project Management needs. Main industries include Graphic Design companies, Advertising Agencies and In-House creative teams.
Shareability: Unlimited usage available on Classic, Premier and in-House. All products easily scale to grow with your business.
Pricing: Priced per Product. Free option for up to 3 users, Lite product for 1 user, Classic starting at $35/m, Premier starting at $50/m and In-House starting at $150/m.
Features: Everything you need without all the extra bells and whistles. We keep our products simple, easy to use and intuitive with a clean UX/UI.
Trial: Offers a 14 day free trial of all the features.
Support: Unlimited email and phone support – all free of charge to all users (free, trial or otherwise). We also offer videos, guides, webinars and articles.
Integrations: All reports are exportable to Excel and then can me integrated with any applicable product.
Security: FunctionFox is committed to using the best available products and practices to ensure the safety and security of your data.
Reviews: We have thousands of Raving Fox Fans. See hundreds of reviews on Google, Capterra, Software Advice, etc.
USP: Simplicity, Affordability, credibility of 20+ years, and unlimited customer support.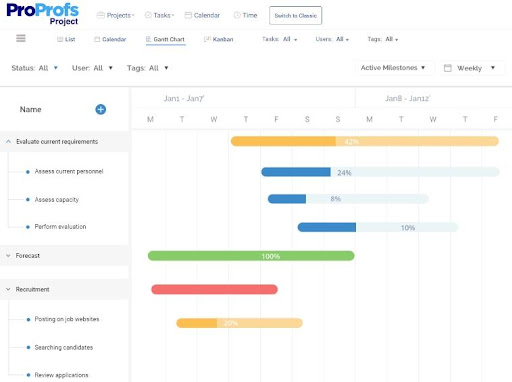 Company: Founded in 2005, ProProfs Project is a SaaS-based company headquartered in Los Angeles.
Users: Used by CEOs, team leads, and project managers around the world. Main industries include IT, marketing, HR, and consulting.
Shareability: Depending on the plan you choose, anywhere between 5 and an unlimited number of users can use ProProfs Project. You can also invite people to the tool and share data with them securely.
Pricing: The Essentials plan starts at monthly pricing of $2; Premium plan starts at $4 per month; Both plans indicate per user pricing when billed annually.
Features: Alerts and notifications, insight-rich project reports, task comments, file sharing, multiple project views, drag and drop scheduling.
Trial: Offers a 15-day free trial.
Support: 24/7 customer support, video tutorials, email, phone, and live chat support, Onboarding and success manager.
Integrations: ProProfs Project offers a Zapier integration.
Security: ProProfs offers multiple layers of data security using CloudFlare CDN, and dedicated servers securely hosted with AWS and IBM.
Reviews: Read reviews on Capterra, G2.
USP: User-friendly platform. Interactive project views such as Gantt charts, Kanban board, List, and Calendar views to monitor progress. Time tracking and automatic invoice generation capabilities.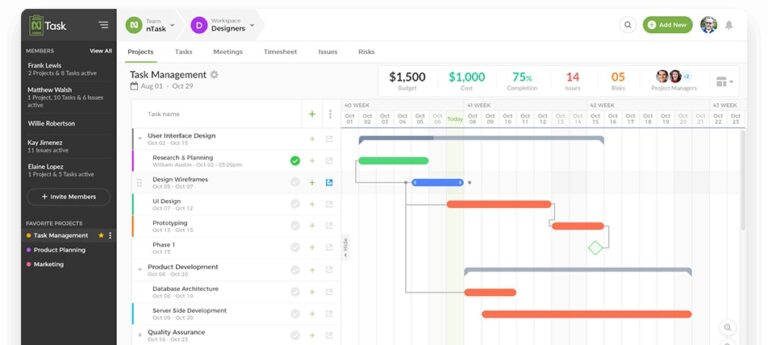 Company: nTask was launched in 2019. It is based in Dallas, USA, but teams are distributed around the world.
Users: Used by diversified industries including; Technology, software, engineering, design, construction, marketing agencies, NGO's, Government administration and Ecommerce.
Shareability: nTask lets you add any member from your team to workspaces. Also, you can share your work in nTask with a public shareable link.
Pricing: Priced per user. Premium plan is at $3/user/month. And Business plan is at $8/user/month.
Features: Time tracking, Gantt charts, to-do lists, task management, project management, issue tracking, resource management, risk management, kanban boards, risk matrix and export in excel.
Trial: Free account available. Paid plans have 14 days free trial.
Support: Videos, support article, live 1-on-1 personalized demo, 24/7 email support.
Integrations: Native integrations with Zoom, Google calendar, Slack, Outlook calendar. Also, you can integrate with any app using Zapier.
Security: 99.99% uptime. Hippa compliant. Fully encrypted.
Reviews: Read the reviews from Capterra.
USP: All in one project management tool at the most economical price.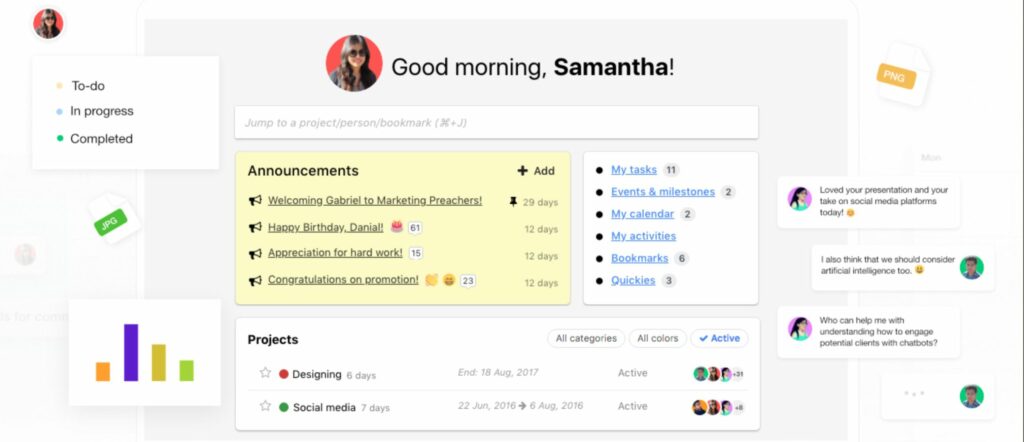 Company: ProofHub was established more than 10 years ago. Based in California, USA.
Users: ProofHub's primary user base consists of project managers, employees and supervisors who need to collaborate and communicate regularly for work management. Main industries include information technology, Advertising, Education, Designing, Law firms and NGO's.
Shareability: Registered users can share files, tasks, charts, and timesheets. Unregistered users can view files for visual proofing without login. No user limit on externally shared files.
Pricing: Flat monthly fee of $89 per month when billed annually for unlimited users.
Features: Task Management, File Management, Calendars, Discussion Boards, Note Making, Team chat and simple Gantt Charts.
Trial: Offers a 14 day free trial of all the features.
Support: Chat, email and video conferencing support available to users. A self-serving Help Centre can also be used.
Integrations: ProofHub integrates with Google Workspace, One Drive, Outlook Calendar, Box, Dropbox, Freshbooks, and Basecamp. Slack integration is under process.
Security: ProofHub offers end-to-end data encryption for web data transfer using HTTPS traffic, IP whitelisting and added support for passwords to protect customer data.
Reviews: Read reviews from G2 here.
USP: Task Management with support for Kanban workflows, Calendars and Gantt Charts. The Gantt Charts come with niche features such as Baseline setting, Critical Path and task dependencies.
Benefits of Online Gantt Chart Software
Whichever software you go with, integrating Gantt charts into your workflow offer plenty of benefits for PMOs as well as project teams. Here's just a few of the improvements you might notice once you begin using web-based Gantt charts for project management.
Projects delivered on time – With your WBS, dependencies, and milestones in order, there's no more excuses for project failure when Gantt charts are in the picture.
Cost benefits – Still convinced that Excel is a cheaper Gantt chart option? Consider all the additional costs associated with licensing, how much time is spent merging and un-merging cells, and all the errors that need to be corrected when over bookings occur. Sometimes it's easier just to spring for a properly dedicated tool instead.
Spend less time on planning – The amount of time you spend planning depends on a lot of factors. But with more strategic planning in place, there's less need to overcorrect later on. See how Ganttic's client Dribia cut planning in half once they implemented Ganttic and an API into their workflow.
Happier clients – What happens when you get projects delivered on time more consistently? Clients who are willing to do repeat business and refer your work to others. Win, win!
Healthier team – Gantt charts eliminate the blame game. Especially if the team can see assigned tasks and work. This means less overall stress and the negative toll that takes on the body. Plus, this has additional benefits of preventing employee burnout and the high costs associated with that.
Get a Gantt Today!
There's plenty of Gantt charts out there. So there's no reason not to get started. With the added benefit that you can try most software for free, there's the possibility to explore all your options.
If you're looking for flexible Gantt chart software that gives an overview of your project portfolio, resources, and tasks give Ganttic a try today.
Or contact us for a free demo and we can answer all your pressing questions.
There's no better time than now to start thinking about the future.