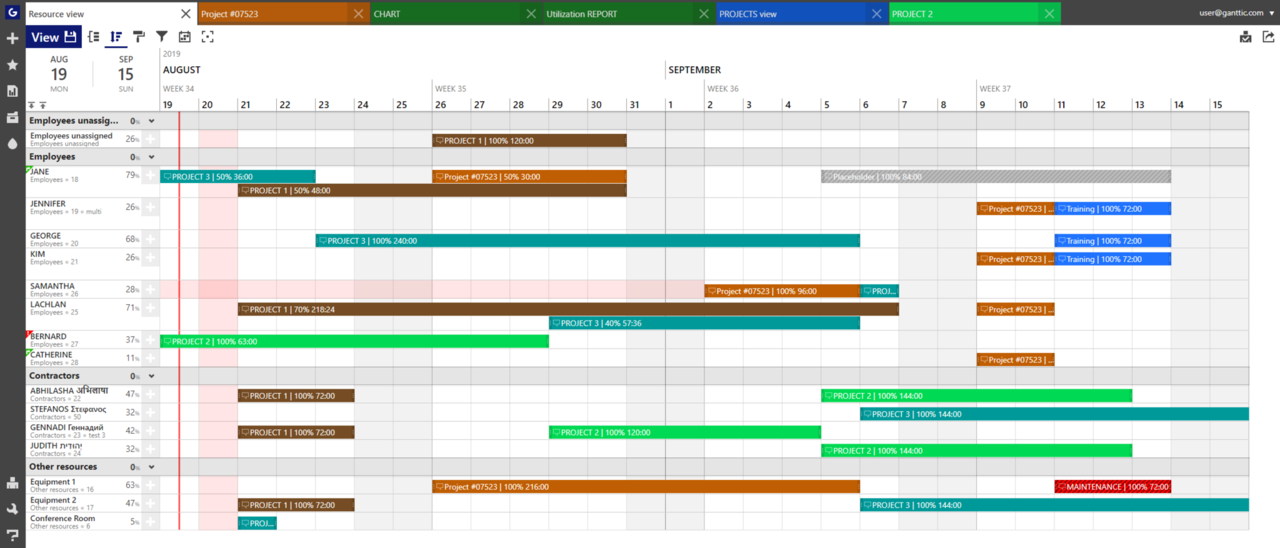 We often make the mistake of referring to the Gantt chart as the 'project plan.' This seems to be most prevalent in the world of information technology. In reality, the Gantt chart, or project schedule – is only one component of a real, true project plan.
By definition, at a minimum, a project plan should answer the following four basic questions about the project. While an online Gantt chart is instead a visual representation of your project plan. Both are useful, and depending on your needs, may be necessary.
Here we'll outline the elements you need to include in your project plan. As well as a bit on how they differ from Gantt charts. Helping you make the decision as to whether you need one, the other, or both.
Questions Your Project Plan Should Answer
Why?
What is the problem or value proposition addressed by the project? Why is it being sponsored? What is the point of the project? And why is there a need? Why is a particular technology being addressed?
What?
What is the work that will be performed on the project? And what are the major products/deliverables? What is the end goal? As well as the desired outcome? What will we do when there are major issues or decisions on the project?
Who?
Who will be involved and what will be their responsibilities within the project? How will they be organized? Who will make approvals along the way? And who will fund it? Who will be responsible for specific types of communication on the project?
When?
What is the project timeline and when will particularly meaningful points, referred to as milestones, be complete? When will formal and informal meetings take place? At what point will regular status information be exchanged? When will testing and reviews take place?
Things to Include in a Project Plan
Examples of items that can be – and often are – included in a project plan. Of course these depend on the industry and type of project. But they commonly include:
A problem statement
The project mission statement
Project work requirements
Exit criteria. These criteria are used to determine when each milestone has actually been reached.
End-item specifications (engineering specifications, architectural specs, building codes, government
regulations, etc.)
Work Breakdown Structure (WBS)
Schedules (both milestone and working schedules)
Control system – if applicable
Major contributors
Risk areas, with contingencies if possible
When Do You Need a Project Plan?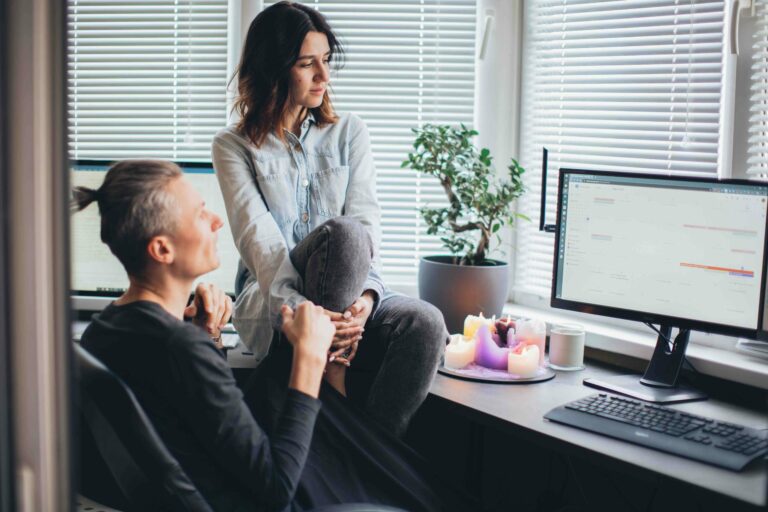 As you can see, the project plan has a lot to cover well beyond just the project schedule. As project managers we may be guilty of not always putting together a formal project plan. I know I am.
Depending on the size and formality of the project, I often leave this type of information to be scattered among several documents or plans that may never have a formal signoff or deliverable status. The project schedule holds some of the information. The statement of work will contain other information. Some deliverable plans, like the communication plan may hold some of this information as well, but it is not likely formally produced on every single project.
One more thing – to be a complete project plan according to industry standards such as the PMBOK or PRINCE2, the project plan must also describe the execution, management and control of the project.
Gantt Chart or Project Plan? Or Both!
Compared to a project plan, a Gantt chart is much more limited in the type of information it conveys. However, the advantage is that chart does a much better way to visually presenting data.
Typically you'll find the following information in a Gantt chart.
Projects dates and timeline
Project tasks
Milestones
Task Dependencies
Resources
This information is of course necessary to the planning process. And depending on how you choose to communicate this to your team, using a Gantt chart maker, is a simple, fast solution. Because they can be created in Excel or even synced via your Outlook Calendar.
Your best bet, however, is to consider a combination of a Gantt chart software and the project plan. That way, when changes occur during the various project phases, updating plans is easy and stress free. And you can use the project plan to ensure that even with the changes, your projects are on track.
Wrapping Up
It is far better to have key project information contained in one document – the project plan – and to have it be regarded as a formal project deliverable very early in the engagement and for it to require a formal approval and signoff from the customer. And it's even better if you combine the formal plan with a tool that's easy to update and gives a visual bird's eye view of the project and portfolio.
Whether you're making a formal project plan or if a Gantt chart is enough, it helps to get an overview of all your resources, tasks, and projects. Sign up for a personalized 1 to 1 demo to learn more!
This blog post is a shortened version of Brad Egeland's article at PMTips.net. You can read the original here: http://pmtips.net/components-project-plan/ It is a good read about the must-have parts of project management and gives a succinct overview of the process.
---
Boost your project planning with Gantt charts!