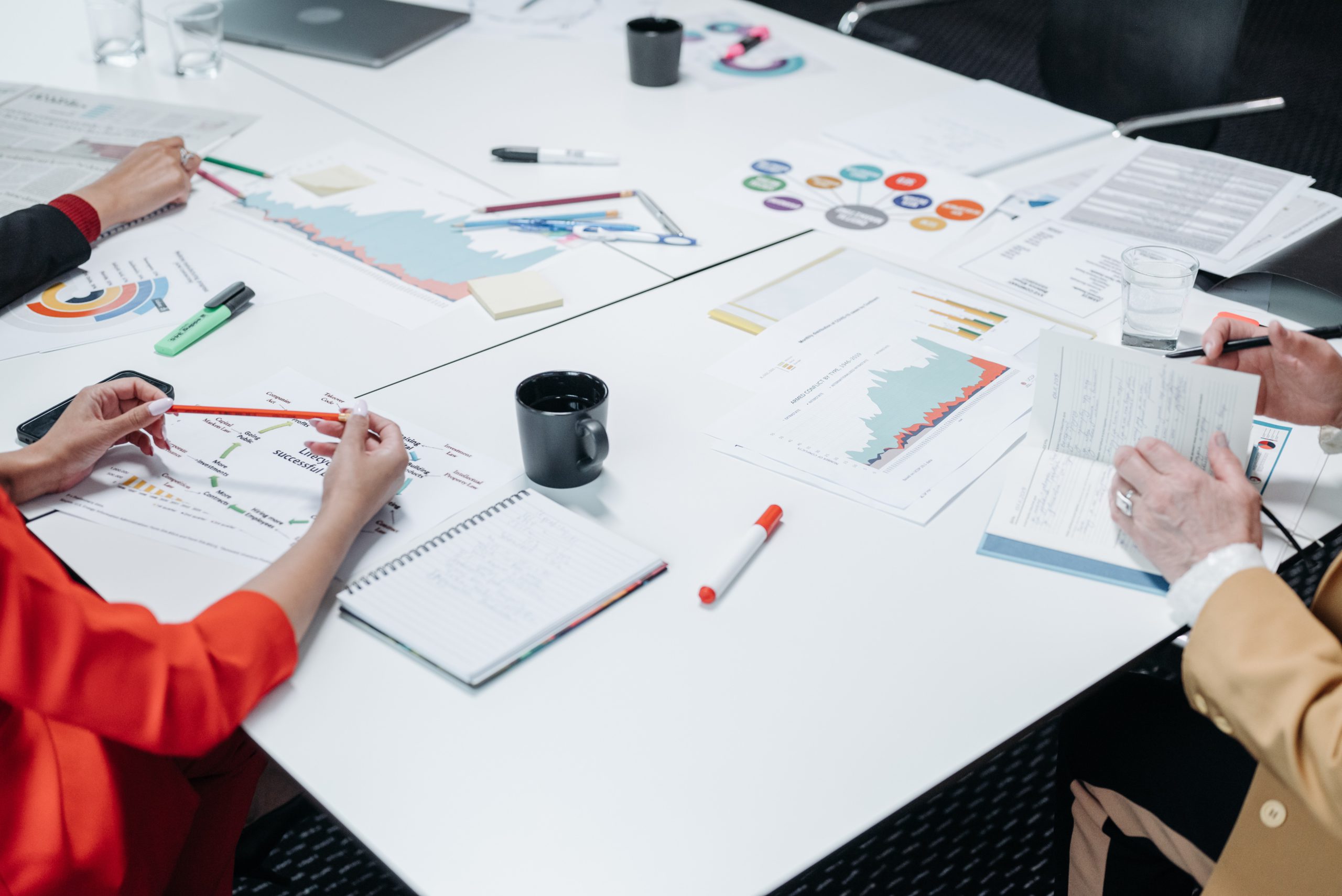 Project management is like a set of fingerprints. Every manager has their own unique way of planning projects, scheduling the team, and organizing tasks.
The most successful project managers use Gantt charts on a daily basis. These charts are an easy and reliable project scheduling tool. In this article, we'll walk you though the steps of creating a project management schedule with Gantt chart software.
Discover how to create a simple, yet detailed plans for all your project management needs.
What Tools Do Project Managers Use?
Everyone has their own preferred project management methodologies, processes, and project management tools. Here's a few of the top PMP tools.
Gantt Chart as Project Management Tool
By far the most popular tools for PMOs is the Gantt chart. This humble chart has been around for more than 100 years. But with the advent of web-based apps, they have earned their keep. Growing and advancing with technology.
Gantt charts can be used for traditional project resource management, project planning, and matrix planning. They provide a visual overview of projects, milestones, dates, resources, tasks, subtasks, and more. Everything connected to creating the perfect project management schedule. And since they are are easily shareable and simple to decipher, they are a great compromise for managers who want to share workflow and bookings with the team.
Next we'll outline a few tips on how to make a better project management schedule with a Gantt chart.
Creating a Project Management Schedule with Gantt Charts
To get all of that right, these are the steps you should take:
1. Have a project to schedule
You should always start by adding the project to the software of choice. Whether you are forecasting to see if the project fits into the current schedule. Or it's already been decided that the project must fit into the schedule, and you simply need to find a way to do so. Start by adding the project.
You should also add all the data that's important for the other project managers, the team, and the stakeholders. Some examples are the start and end date, the job code or the project code which are used in other systems, the project phase, the project manager, the client, all the milestones.
Depending on the project management tool you are using, the project might appear as a Gantt chart right away. If that's the case, all the tasks that need to be completed for the project to succeed are project subtasks.
ProTip: What's meant by the term "project" in project planning tools?
In Ganttic, projects are nothing more than a way to group tasks and bookings.
For example:
Maybe your projects are dependent on clients. All the tasks required for a certain client can be grouped as a single entity – a project.
Projects might also be a certain goal or action. If your company is launching a new website, all the work from research, copywriting, web-dev, SEO, and more are the tasks that need to be completed first.
2. Find resources to schedule
If your organization is using a general tool for project management, you are likely looking at hundreds of resources. And keep in mind these can range from people to vehicles to rooms. Since resources are anything you use to get the work done.
To make it easier on yourself, there's 3 simple ways to find the resources you need with resource management software.
The first is to start by filtering out your location and/or department.
You'll have less noise in seconds. Only the resources that have been tagged with the department and/or location you have selected will appear. A precondition to this approach is that you know the team and the equipment you are planning pretty well and you are only able to use resources from one location or department. You can add multiple filters to the view to make sure you have all the skills represented.
The second is to group resources accordingly.
You can move the resources around in a more flexible fashion. Group according to relevant info. For example, time-zone, skills, or department. This is especially necessary if you're working with larger resource pools, which without an intuitive organizational system, scheduling can be a complete nightmare.
Check resource utilization.
An additional tip is to sort the resources by their utilizations. Projects require resources. So to fill capacity, you need to see who's available. This is where a dedicated resource planning tool comes in handy. Since they make it easy to see which resources have the lowest utilization in the given time period. By generating an automatic utilization graph.
You can mix and match any of these options to find the approach that fits you the best. But the goal here is to have a little noise as possible and to get the schedule up as quickly as possible. A must-have feature that makes either choice possible is custom resource data fields. These let you add any kind of info you need to make scheduling easier.
ProTip: Matrix Planning with a Gantt Chart
Matrix planning is a resource management methodology that takes the best of both resource and project management. By pivoting the schedule, Gantt charts can be viewed both from resources' and projects' perspective. You can view resource utilization from the first angle and project progress from the other.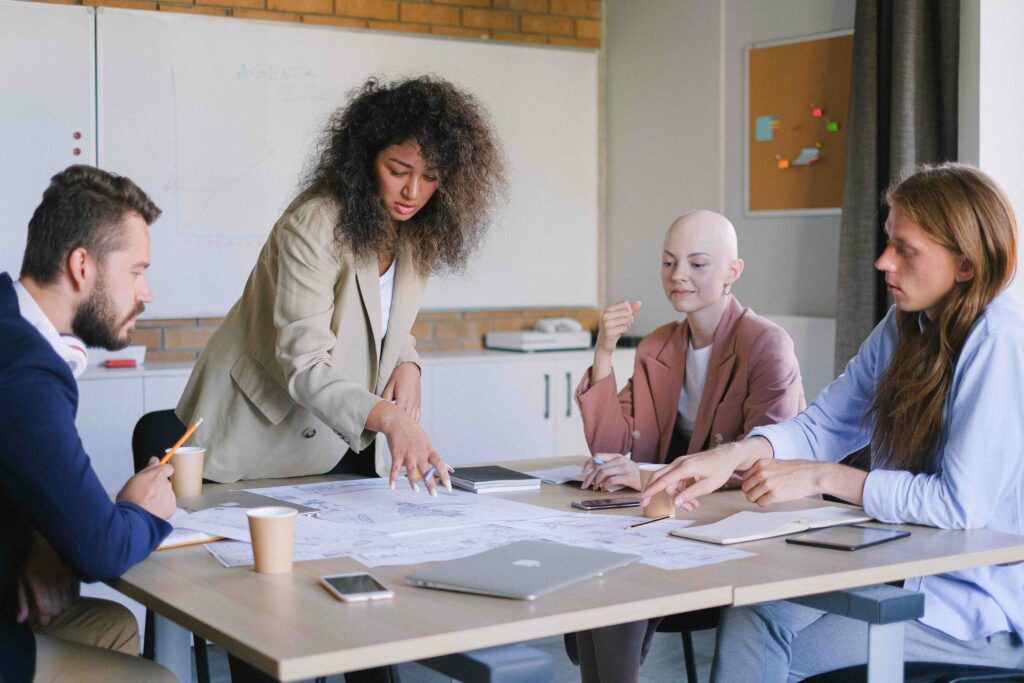 3. Estimate the scheduled tasks duration
One way to use Gantt charts to create project management schedule is to plan detailed tasks. This calls for precise estimations and figuring out what's the best way to prioritize and sequence the tasks. High-level resource scheduling is more about understanding priorities in the portfolio rather than a single project and planning. Which depends on availability and needed capacity.
The other way to plan is by considering the resource type. Estimating task duration when scheduling equipment is quite simple. You know how long it'll take for the machine to do its' thing by experience, by looking back on the timeline or by consulting a specialist. No muss, no fuss.
However, if there's a human factor involved, there's definitely some muss and probably some fuss, too. You can still use your experience, past analysis, and expert advice.
But that doesn't mean there won't be resource conflicts with the other managers. Or overlapping bookings on other projects. The team member could fall ill, there can be family emergencies, and a number of other things that happen to us humans.
If there are solid resource leveling and shifting procedures in your organization, those conflicts aren't a struggle to solve. Nevertheless, even with all the leveling, shifting, and prioritizing, there's still the question of how much work you should schedule a person with. The general rule is never to be too optimistic.
ProTip: How much work is enough?
On average, a person is productive somewhere around 3 hours a day. That doesn't necessarily mean that you can only schedule a resource with 15 hours worth of work per week. But, it is something to keep in mind to keep you from being too optimistic.
Remember that planning more work doesn't translate into getting more work done. Additionally, keep your teams' health in mind. Since it has been found that the average healthy work limit is just 39 hours per week. And yes, people can actually die from working too much.
Learn more how resource management can prevent burnout, stress, and and other issues that cause projects to fail.
4. Set projects to auto-pilot.
Project management is a long, time-consuming process. That's why you always need to find ways to save time, without cutting corners.
So, one thing to consider while using Gantt chart to create project management schedule is if there are any tasks that can be added to multiple resources at once. Or if there are any recurring tasks.
For example, if you are scheduling equipment and people for a project, it can happen that the two need to be at the same place at the same time. If that does happen, you can create one task, and then simply add it to the task to other resources' timeline as well. Concurrent task scheduling is easy with the right tool. 
You are probably already familiar with the concept of something recurring. A weekly meeting? Set it to recur until the end of the project. A monthly project status update? Set it to recur. A maintenance cycle equipment? Recur!
ProTip: Drag and Drop to Save Time
Drag and drop scheduling can help save even more time. With it, you can plan tasks, bookings or events on a timeline super simply. Just by placing the cursor on the time and date where the task should start, and dragging until the time and date it should end. If the software features drag and drop, a booking or a Gantt chart should appear. It's as simple as coloring cells on a spreadsheet but much easier to manage.
Ganttic – Online Gantt Charts for Project Management
It's no secret that successful project managers don't do it alone. Online Gantt charts such as Ganttic is used by thousands of managers. And help by providing the following features:
Book a free, personalized demo to learn more. Or sign up for a free trial and see for yourself.
Start managing projects with a better Gantt chart.