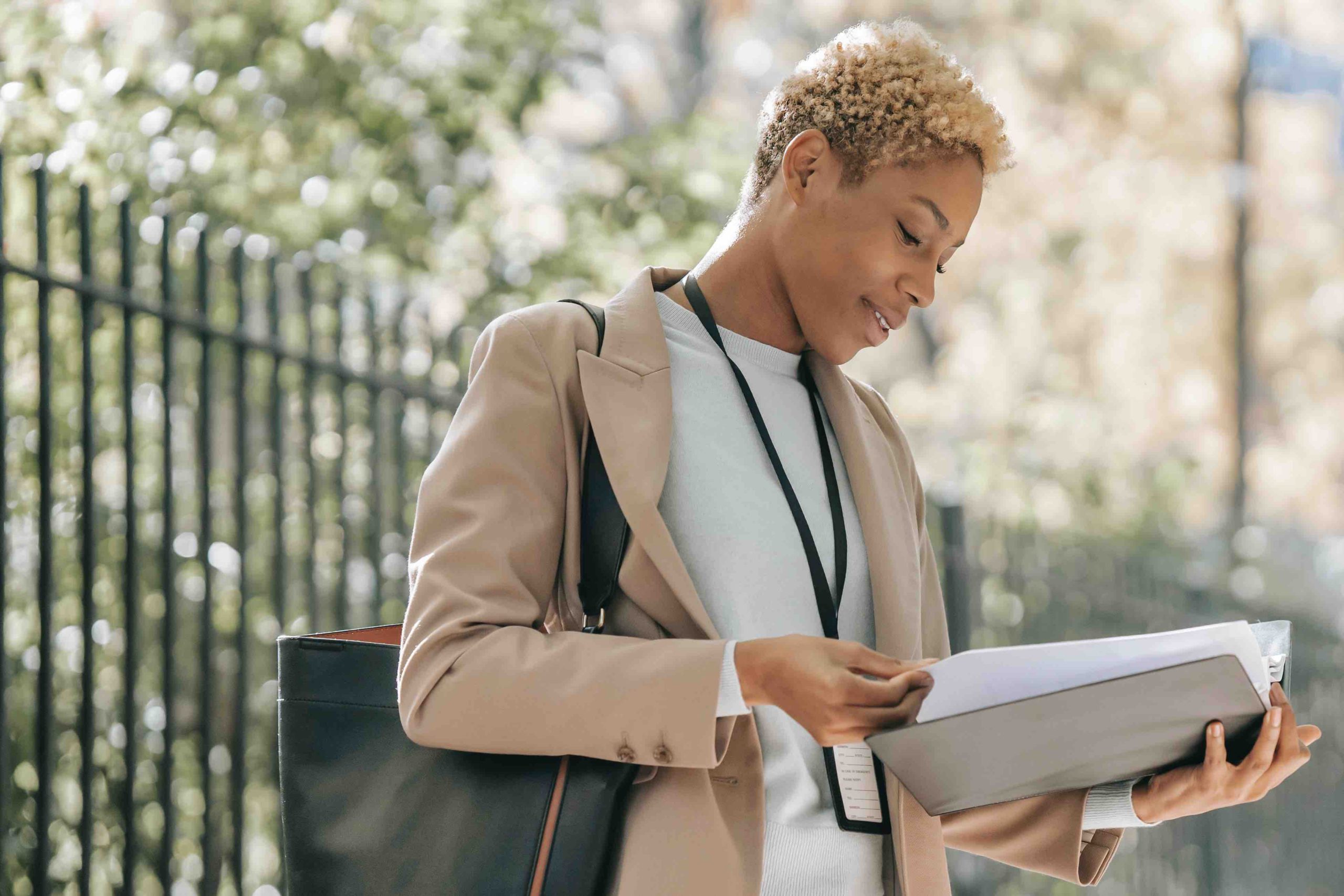 Project portfolio management. PPM. Portfolio management. This process is all about scheduling, prioritizing, budgeting and managing multiple projects at once.
Due to their names, many people still confuse PPM with project management. Although there are some important differences. In this article we'll explain how the 2 concepts differ. With some simple definitions and real life examples of project portfolio managers.
We will also give you a quick overview of some of the kind of PPM tools available. And the kind of benefits they provide.
3 Ways to Define Project Portfolio Management
The definition of PPM can change depending on how people utilize the process. Because of this, we'll highlight a few different ways project portfolio management can be defined.
1. PPM to prioritize projects and business
Simply put, project portfolio management (PPM) is the process of scheduling, prioritizing, and budgeting many projects. This makes it one of the most important business strategies for PMOs.
It is a centralized system of managing different projects. This is done through a process of creating a manageable overview of all your past, on-going, and future projects. And it allows you to organize, prioritize, and implement them according to your company's objectives.
Every organization has their own set of goals and objectives they wish to achieve. Most likely it's selling a product or a service. But maybe yours is concerned with growing as a franchise. Or finding viable partners. Or furthering medical or technical advances. Whatever your goals, you need a strategy or a framework on how to get there.
Projects can help you realize this overarching strategy, but often come with their own set of problems. How do you decide which projects to focus on? Which will give you the best ROI? How do you objectively measure importance, riskiness, team capacity, feasibility, or time frame? That's where PPM comes in. As its primary objective is to maximize the benefits a company gains out of its projects.
2. PPM – bridging strategy and implementation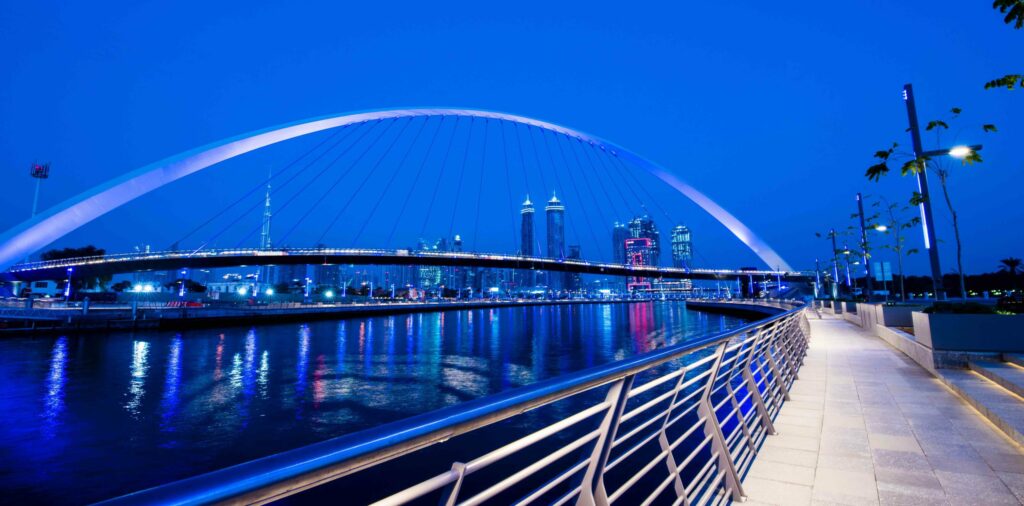 Instead of getting bogged down by your projects and their needs, strategic PPM lets you see which projects will get you closer to your goals. It's the pathway out of the tangled mess of managing multiple projects at once. In fact, according to the Project Management Institute, PPM is defined as a bridge between strategy and implementation to ensure that company can select and execute the right projects.
3. PPM defined by experience
In a 2017 report published by one of our clients, KPMG, it was concluded that PPM is more than a strategy. It is a complete program and initiative to help organizations achieve their specific goals. Remarking that:
"High-performing organizations recognize that portfolio management is about more than just prioritization; it is the end point of a competitive strategy where executives identify and coordinate the programmes and projects that will turn their intentions into reality."
What is PPM: A Summary
So although PPM is defined differently according to different sources, it aims to serve a similar purpose for those who utilize it. To summarize, it may be seen as:
a centralized system for managing projects;
the process of scheduling, prioritizing, and budgeting many projects;
a bridge between strategy and implementation;
a way to identify the potential returns of the projects;
enhances transparency, governance, and accountability;
a competitive strategy developed from the top which turns intentions into reality.
However you want to define PPM for yourself and your company, just know that it can offer a number of benefits that simple project management cannot. To better understand what those are, let's first go over the differences between PPM and project management.
Project Portfolio Management VS. Project Management
Due to similarities in their names, many people mistake PPM and project management. Additionally, some companies don't recognize the former as a separate entity and simply see its tasks as an extension of project management. However, there are some key differences between the terms. We'll highlight them here.
What is Project Management?
Project management is managing individual projects through activities such as: prioritizing, budgeting, and scheduling.
Here the emphasis is on "individual." Because even though project managers are often great multitaskers, they aren't necessarily thinking about the success of the projects as a whole. They are more concerned with the success of each individual project.
In addition to that, project managers aren't responsible for the strategic side of project planning. Their goal is to complete projects on time and within budget. Moreover, these projects might all have different objectives and might not be all part of the same business strategy.
Project managers focuses on individual projects, while PPM keeps in mind "the big picture" to make strategic decisions.
Project Portfolio Managers: What Do They Do?
Ever wonder what's in the job description for a project portfolio manager? Their main task is to select the right projects for the objectives and strategic direction of their organization. They do this by managing projects on a higher level.
They aren't planning detailed tasks for their teams. They are doing high-level planning, forecasting, and reporting to make sure that the project managers have enough resources to plan and complete their tasks. Project portfolio managers are often busy with one or more different project portfolios and working with financial models to match them with their company's strategy.
Real Life Examples from Project Portfolio Managers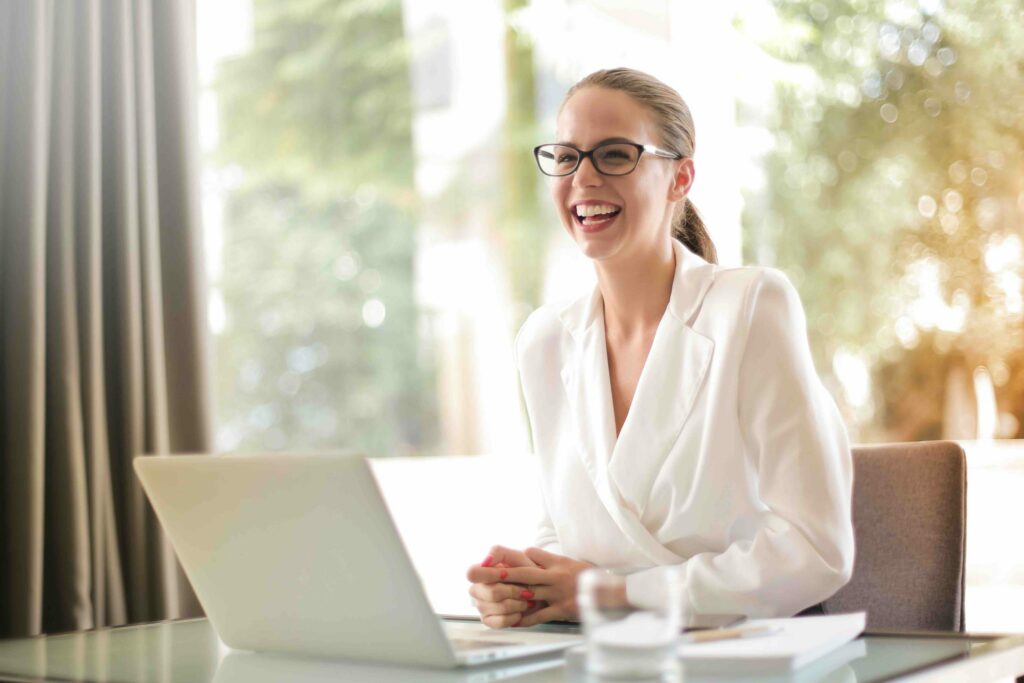 Project portfolio managers are responsible for overseeing the strategic direction of an organization's projects. This takes a lot of overseeing, reporting, implementing the right practices, time-tracking, forecasting, VSM, and planning.
For some more insight on this, let's look at what actual project portfolio managers have to say.
Deborah Ruths Brown, was an Enterprise PMO Portfolio analyst for Western Union Business Solutions. For her job she:
facilitated portfolio management and reporting governance for IT budget exceeding $10 million annually;
managed resource time-tracking data integrity, processes and reporting for multiple delivery teams located in five different countries;
coordinated meeting coverage and production of on-time deliverables for a team of 9 to 15 project managers (both SDLC and infrastructure projects);
performed chief of staff duties for PMO director;
oversaw portfolio contingent labor vendor contracts and people administration;
provided one-on-one assistance, coached and mentored portfolio projects management team and delivery teams;
produced and published capacity/utilization forecasts and software release planning calendars for multiple software platforms and development teams.
And Todd Miller, the Corporate Project Portfolio Manager for Compliance Systems, Inc. wrote that his assignments are:
oversight of all corporate project management practices,
ensuring all projects and initiatives align with CSi's strategic objectives and meet targeted results.
designing and implementing a company-wide project accountability framework and KPIs, that supports management visibility and decision making for all planned and ongoing projects.
accountable for various areas of partner/client integrations, and project management practices for product development and internal systems development.
building and managing a team of high performing project management professionals, empowering them to drive individual or multiple projects with a high degree of success.
Summing Up
Project portfolio managers ensure that project managers can do their jobs and that the projects which are chosen are in line with their organization's strategic objectives.
They do this by managing teams of project management professionals, and coordinating the meeting coverage and production of on-time deliverables for them. PMOs use resource time-tracking data integrity, processes and reporting for multiple delivery teams located in different countries. Managers empower their teams to drive individual or multiple projects with a high degree of success. And they utilize corporate project management practices, reporting, project accountability frameworks that support transparency, budgets that can exceed millions.
Implementing PPM: When and Why?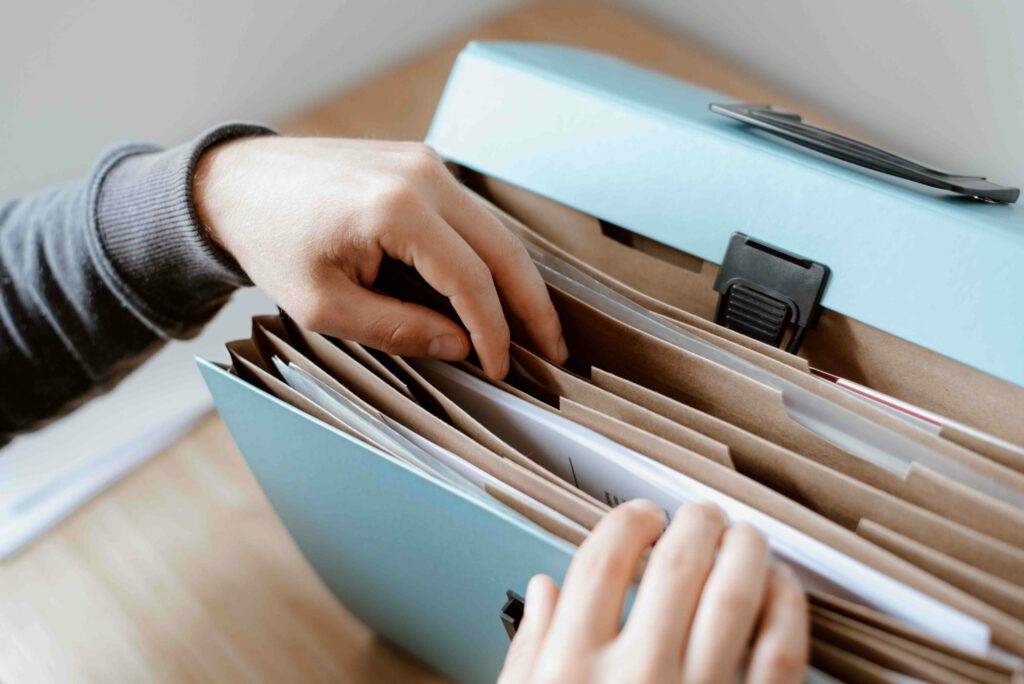 Here are some common instances when one might decide to make the shift to using PPM. Take a minute to see how each might apply it to your situation.
Your organization has recently had an influx of projects which need prioritizing.
There have been oversights in the past which have you evaluating how to improve your project management.
Your company's leadership has changed along with its long-term strategy.
Your project managers are overwhelmed and require further direction.
The need for better financial management.
Improve organizational collaboration and make sure you are taking on the right projects.
There are only a few examples, and just know that there's no predetermined "right time" to implement PPM. However, once you do, you may notice a number of benefits for your company and its goals.
Some benefits of PPM include:
More efficient use of resources. You will be able to plan and allocate resources according to predefined strategy, ensuring that your resources are all working towards the same goal.
Maximize portfolio ROIs, by aligning your strategic direction with your resources.
Better project selection. PPM builds transparency, governance, and oversight into the selection process.
Objective project selection. Since projects will be chosen according to an overarching strategy, there won't be anymore "pet projects."
Better decision making – everyone is on the same page
Emphasis on long-term goals
How PPM Software Improves Workflow
Behind every successful project manager is an arsenal of tools. Anything from Gantt charts, to Kanban boards, to a mix of both. As well as dashboards, timelines, and reporting software. Specialized project portfolio management tools can do it all!
And once implemented, there's some major areas where your workflow will improve.
1. Organization: Managing Resources, Tasks and Projects
A huge part of PPM is creating a manageable overview. This means organizing or planning resources in an easily understandable way. One which allows the portfolio manager see where everyone, their tasks, and projects stand.
This will show you plans from different angles and help you keep track of all the necessary people and resources. This might be project views, for example. The right software will map out your planning needs and create custom views to match those needs.
That way you can actually have a view of different locations, different departments, and projects. You can also group the resources by projects to have an overview of the whole portfolio. And you can turn on the project capacity graphs to see when the busiest times are for your portfolio, which can come in useful for forecasting.
Why is this useful?
Project portfolio managers often need to manage huge amounts of information that can be worth millions. This might end up being displayed as hundreds or even thousands of rows of data in Excel. On top of that, add having to manage more than a dozen project managers strewn over all branches of your company. And virtual teams located in upwards of 5 countries. It sounds stressful!
That's why there's a certain point when you need to replace Excel with more specialized software.
What kind of project portfolio management features to look out for:
Tools that divide general resources or project plans into manageable bits, make high-level project planning possible. It's important to be able to see not only how individual projects are coming along, but how each component works together. That way you know if your projects are really in line with your company's overall strategy. This is also needed since there are many occasions where a single project success doesn't equal project portfolio level success.
2. Analysis: Let Your Software Take the Reins
Analyzing your individual projects and portfolio can be done using different PPM report templates that you can build yourself. You can use reports and graphs to make sure the portfolio is moving towards the goals that the organization has set.
Creating reports should be easy, so make sure you choose a tool which helps to simplify your process. There should be the possibility to automate your main reports and filter out the information you need and even make graphs.
Why is this useful?
Automated reports can make your life easier, use your time more efficiently, and keep track of your individual projects as well as your portfolio. Let the tool generate reports for you, saving you time and eliminating the stress of doing it yourself.
Ganttic for Project Portfolio Management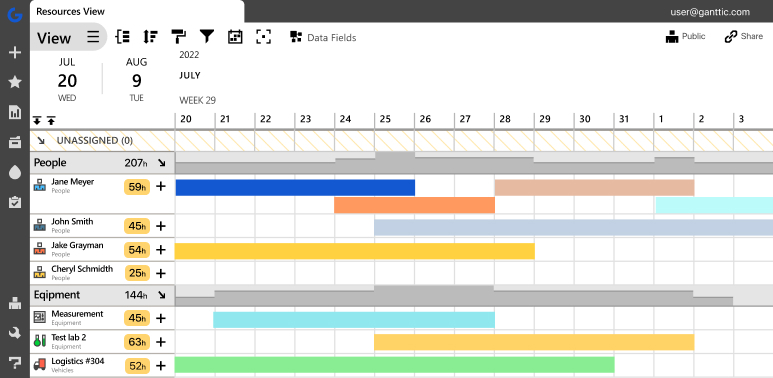 Once you start in PPM, it really is time to leave the spreadsheets and Excel tables behind. They are amazing tools, but the right alternative will make your life more systematic and easier.
One tool you can try out is Ganttic. Our PPM software can help you with all your scheduling, prioritizing, budgeting and managing needs. Let's get to planning!
Looking for a project portfolio management tool? Try Ganttic!
Not convinced? See Ganttic reviews in Sourceforge & Capterra.
Stop struggling with your project portfolio management.