In any organization, there are several team members who play an important role in accomplishing goals and targets. Among them, are program managers and project managers. Both who are very important, as they ensure the success of any business.
Yet, because of their similar sounding names and titles, the lines between the two roles often become blurry. But to ensure your organization and projects runs smoothly, it's crucial to make the distinction between the 2 roles.
Here we'll break down the responsibilities of each role. Pitting program manager vs product manager – outlining the differences between the roles, responsibilities, and similarities. And helping you to better understand the two in order to equip each with the rights tools and direction.
What is a Program Manager?
Program managers ensure accomplishment of larger goals of the organizations. This is done by coordinating activities between different projects. Though often without having to oversee each of them.
The managers in this role typically deal with the fundamental program, program methodology, project assignment, and program execution. They ensure perfect coordination between the team members right from understanding the workflow to achieving the bigger goals of the organization.
Program managers assist organizations to stay on time, on a determined budget plan and on a vertical direction of development and achievement.
In most organizations, finishing one enormous objective requires the execution of various individual tasks. When these tasks are totally interconnected, it's up to the program manager to keep them coordinated. Swooping in to coordinate and lead their teams.
Program Manager Roles and Responsibilities
A program manager is a person who focuses on executing key undertakings to an organization's strategy and objectives. Their set of working responsibilities revolves around different degrees of coordination, representation and more.
Exactly what is a program? A program normally refers to a gathering of related programs, projects and undertakings that together support an overall business drive, such as Product Launches, Sales processes, marketing plans, Employee training and Customer satisfaction.
As a program manager, one needs to examine projects with a wide, significant view. They ought to guarantee that all project managers as well as the project portfolio are proficiently and adequately working towards organizational objectives.
Likewise, they are answerable for ensuring the best ROI on all the projects you convey.
Everyday activities of a program manager include:
Arranging and observing project execution;
Project coordination and overseeing project interdependencies;
Checking everyday tasks assigned to the project managers;
Making and dealing with an actual cost;
Cross-project asset management;
Distinguishing and resolving issues and risks;
Program documentation;
Partner's communication, negotiations, and problem-solving;
Adjusting or realigning expectations with program results;
What is Project Manager?
The project manager is answerable for everyday management of the project. As such they need to be skillful in dealing with the six parts of a project like scope, plan, finance, risk, quality and assets.
And often you'll find them working on dedicated projects that have clearly defined results, time restrictions and budget and resource constraints.
Although plenty of people are highly qualified PMs, many others are thrust into the role. This might be due to a necessity for someone to step up. Or organizations requiring more project oversight. As such, you'll see project managers in the form of workers, managers, consultants. With experience, they might become program managers or portfolio supervisors.
As the speed of financial and innovative change has revived, organizations have been increasingly infusing their energy into projects rather than routine tasks. That's why project managers have become so highly sought after.
Read on: more and more women are turning to project management because of the pay, flexibility, and need in the field. Yet, there are are many specific challenges that female project managers face. We talk to several prominent female PMs who give their advice for navigating these specific obstacles.
Project Manager Roles and Responsibilities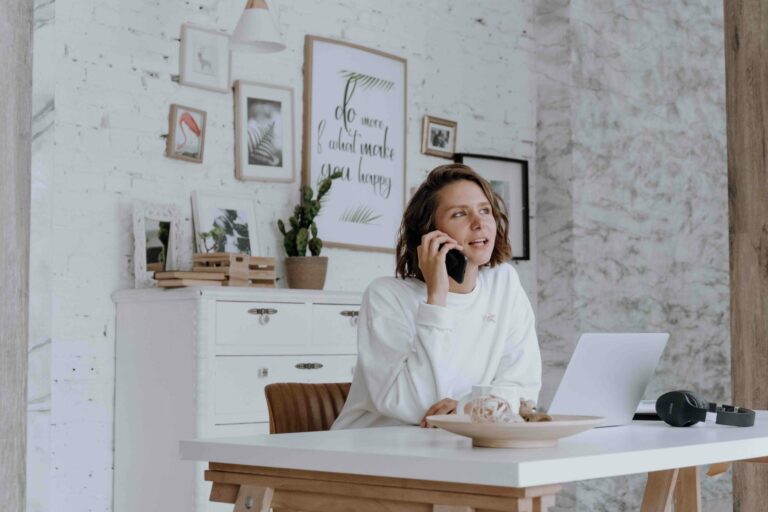 There is a complete range of skills one needs to be an effective project manager. And surprisingly they're not really all specialized in technical things. Plus a number of these skills can be developed through education and training.
We call these hard skills and soft skills, which can range from leadership, project planning, encouraging team members, risk management and dynamic correspondence. And these skills are used throughout a wide and adaptable toolkit of methods. Helping to resolve complex situations, and defining activities into tasks and subtasks, both of which are reported, observed and controlled.
PMs often need to adjust their way to deal with unique circumstances and imperatives of each task. And realizing that no "one size" can fit all the varieties of projects. Furthermore, they continuously improve their own and their team members' skills through knowledge acquired during each project.
The project manager tasks commonly include:
Arranging what work should be done, when, and which project resources will make it happen;
Looking at the risk areas in a specific project and dealing with these risks;
Ensuring the work is done right ;
Inspiring the team members engaged with the project;
Coordinating work done by various individuals;
Ensuring the project is running according to schedule;
Managing changes to the task as and when needed;
Ensuring the best results from the project.
Key Differences: Program Manager Vs Project Manager
Often program managers and project managers share responsibilities. Yet, there are key contrasts between the two positions. So whether you're thinking about these roles as a future profession or hoping to see how these two camps may function better together, it's critical to know these differences.
Execute strategies
The biggest difference in the project manager vs program manager job description is when it comes to strategy execution.
Program managers are accountable for planning and strategizing projects. With their targets being all-inclusive objectives. This implies working with project managers to guarantee objectives are being met and ensuring they're on track to reach the targets.
On the other hand, project managers have to ensure that the team is completing everyday tasks and reaching milestones in order to achieve the set objectives.
Streamline process
Program managers smooth out potential program bottlenecks. While simultaneously characterizing the best practices for several projects. This helps project managers maintain a clear course for managing projects. It likewise forestalls blunders because of the absence of correspondence and time spent on work.
Oversee collaboration
When it comes to collaboration, project managers often focus on presenting joint efforts for one-off projects though the creation of a project schedule. Contrast this with the program manager's focus on making program guides for significant organization-level objectives. As such they must ensure cooperation is occurring cross-departmentally.
Define Achievements
Both a project manager and program manager must investigate and cover ROI. Although a program manager is accountable for guaranteeing that expansive ROI lines up with significant level goals. And PMs are more concerned with their individual project goals.
Role Similarities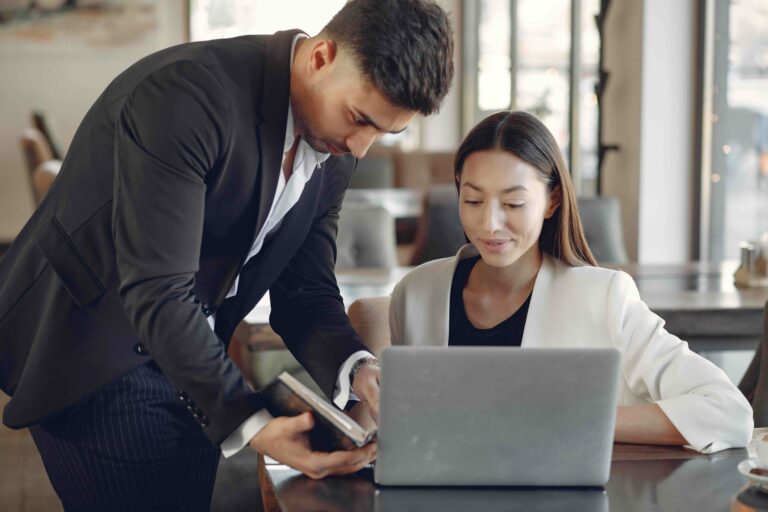 While the roles of a program managers and project managers are unique, they do share a few similar obligations. For example, regulating projects and planning correspondence. And the two have related and frequently interweaving roles. Here's some of the key similarities between the roles.
Eye on the Prize
You'll often find that project managers arrange the accomplishment of individual projects. While program managers administer the procedure of every interrelated project, collectively called a program.
A program manager verbalizes a program's procedure and objectives, surveying how it will impact the organization. They should characterize and manage lists of projects expected to arrive at the program's overall objectives.
The project manager has a ton of work to do with what's going on in the project. For example, delivering the project within a scheduled time and fixed budget.
Yet both of them need to keep their projects in-line with the overall portfolio strategy.
Work Well Under Pressure
There's always changes to the project schedule. And both types of managers need to work comfortably under pressure. As they need to be alright with change and intricacies in dynamic situations. They can move promptly between the "higher perspective" and the little yet critical details, knowing when to focus on each.
Skills for Effective Team Leadership
For both manager roles another responsibility is developing specific relationship-building skills. Such skills help to foster trust and communication among all of the task's partners as a whole. This includes its sponsors, the individuals who will utilize the project results, the people who order the resources required, and the team members.
Program and projects manager roles and responsibilities differ from one organization to another. However, a portion of the widespread obligations incorporate venture methodology, quality control, execution announcing and risk & resource planning.
Ganttic: Project Management Software for Project Managers and Program Managers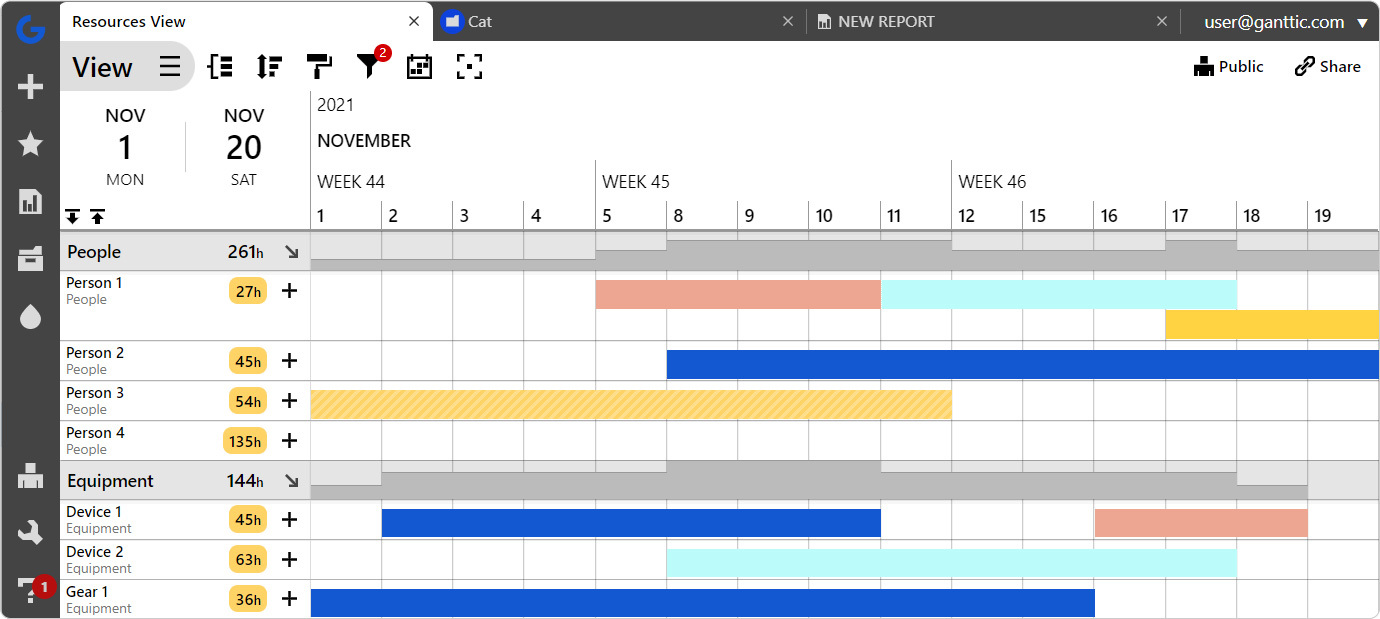 In spite of having diverse everyday responsibilities, both program managers and project managers regulate many moving parts and should display extreme association and effectiveness.
Whether you're managing a project or a program, you may need an extra helping hand. With Ganttic, you can schedule your projects, while also ensuring that your overall portfolio strategy is working in sync.
Eliminate double bookings and ensure that projects run smoothly.
Multiple managers can work together simultaneously.
See where capacity gaps lay and quickly rectify them.
Color coordinate projects according to managers and team leads for easy scheduling.
Add dependencies to tasks to cut project delays.
Invite an unlimited number of users to every plan. Keep your team up to date.
Share the plans with stakeholders and clients.
Book a free demo and we can personally answer all your questions.
A flexible tool for project managers and program managers.