Go back
Case Study: Wincor Nixdorf – Capacity Planning & Project Portfolio Management Across the Globe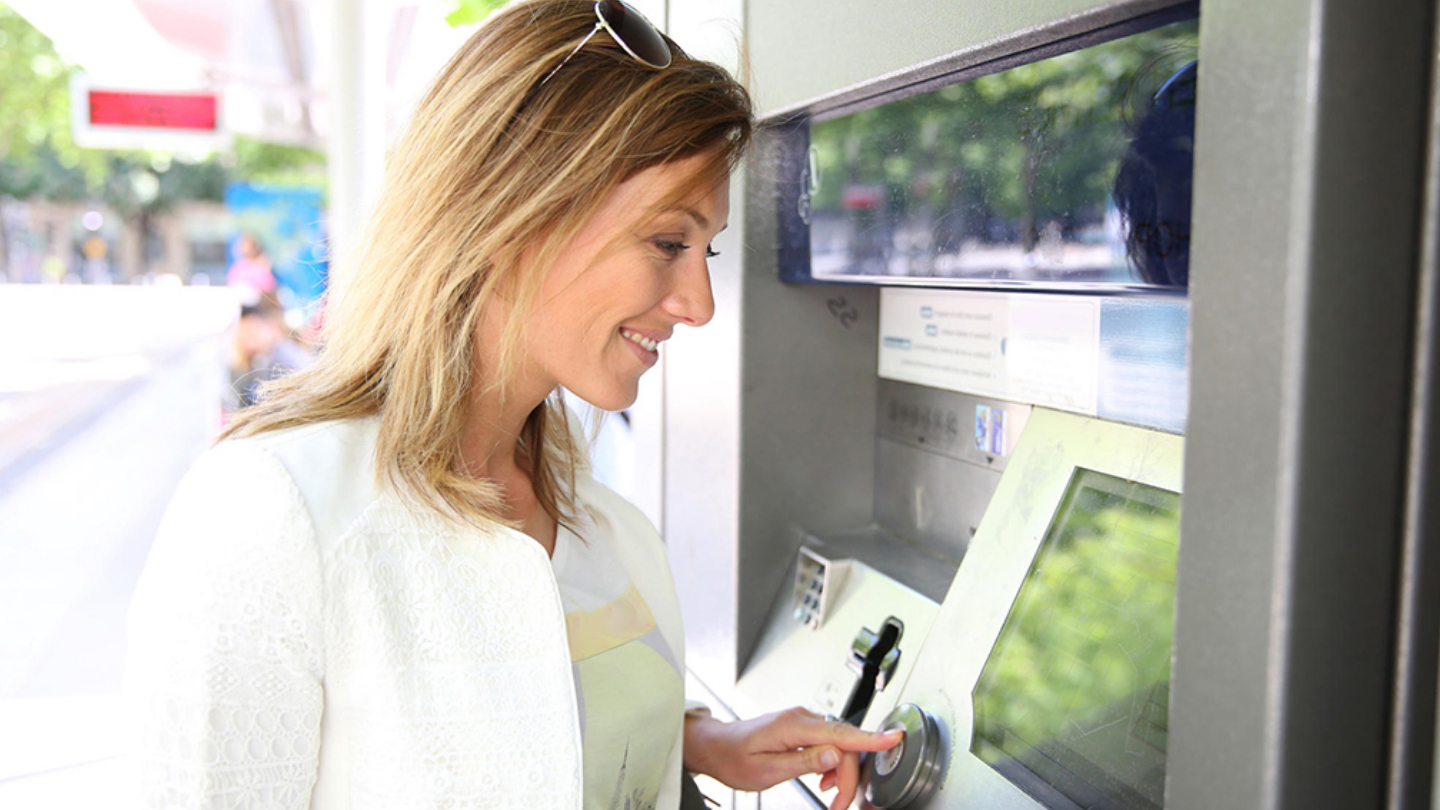 Wincor Nixdorf is one of the world's leading providers of IT solutions and services to retail banks and the retail industry. The main focus of the Group's comprehensive portfolio lies on business process optimization, especially in the branch operations of both sectors. They also apply the expertise they have gained from their core business to related industries such as postal services and service station networks. Wincor Nixdorf has established a presence in around 130 countries around the globe, giving it an outstanding profile when it comes to customer proximity. The parent company has subsidiaries in 42 countries. Wincor Nixdorf has a total workforce of around 9,000 people.
Paderborn, Germany
http://www.wincor-nixdorf.com/
The challenge
An international company such as Wincor Nixdorf has a large presence, and a large team to match. At any given time, they have multiple projects going on at once. This means project managers have to share resources. But sharing resources, so often can devolve into stealing. Which means the teams' project managers often they found themselves at a point where their resources were overbooked. Without an easy solution. You can just imagine what a mess 50+ managers planning the same resources can cause.
The solution
Wincor didn't have a resource or project planning tool in use in their organization. So to help them with their capacity scheduling problem, they started looking around for a capacity and portfolio management tool. Ganttic was actually the first tool they tried out, and the one they choose to stay with.
Julien Mascort from Diebold Nixdorf said:
"We didn't really check out the competition because Ganttic was the tool we were looking for. It was simple. Just drag and drop to add tasks".
The results
Since they started using Ganttic, their Software Operations Manager Julien says that everything is just easier. They sort out overbookings fast and track workload the way it's supposed to be done. Ganttic's instant utilization graphs and percentages add a great deal of value to their scheduling routine.
A Project Portfolio Management Tool for Global Companies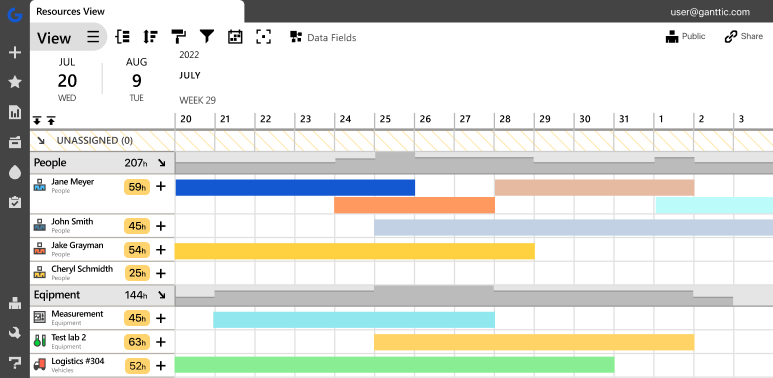 If you find yourself in a similar situation to overbookings, resource stealing, and lack of an overview, take a look at what Ganttic can offer you. For more than 12 years companies large and small have entrusted Ganttic's PPM software to help track teams, projects, and workload across the entire portfolio. Check out a few of the best features:
Unlimited Views of the Project and Resource schedules. Each manager can create their own View of the plans, but using the same resource pool, you can rest assured that no resources are stolen along the way.
Built in features for different project KPI tracking.
A visual overview of the project portfolio, or dive into single project management.
Features for resource capacity management.
Portfolio resource planning without a complicated ERP.
Scalable for any sized team. Ganttic's pricing is based on scheduled resources. Upgrade or downgrade at any time.
Every plan allows for unlimited users, giving everyone the chance to share in the planning or simply view what's in store.
Features to keep your dispersed teams well managed.
Click here to book a demo, we'll find you a solution.
Deliver an accurate picture of your plans.
Start now for free.