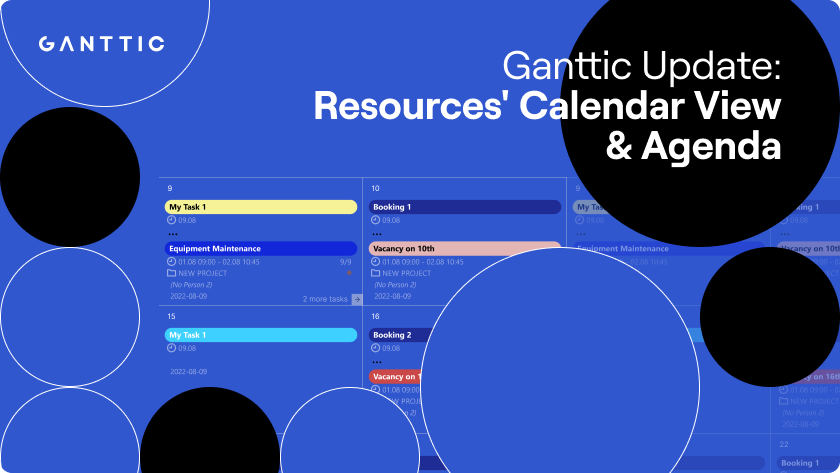 Ganttic is happy to introduce our latest update: the Calendar View. This feature provides a different overview of Tasks and Resources – laid out in a way that's familiar to anyone who's used Google, Apple, or Outlook Calendar. Plus this feature provides users with a more convenient way to see what's on their personal agenda for the day and near future.
Learn more about Ganttic's Calendar and Agenda View and how to begin incorporating it in your own daily workflow.
What is Calendar View?
Calendar View is a new way to see your planner's data. You can still see what work your resources are engaged in, but instead of a Gantt chart, you got a detailed resource calendar. All booked tasks in this View are color coded by Resources.
Within this View, there's also a brand new Agenda. In the Agenda, you'll get a rundown of tasks and projects for the next 30 days. Making it a convenient task to-do list.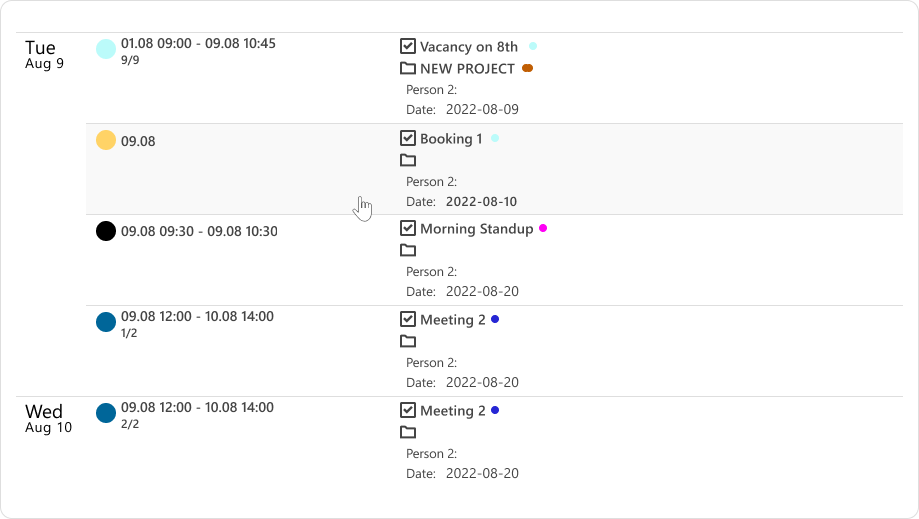 Navigating in Calendar View
All Users have access to the Calendar View. You'll find the icon in the left sidebar.

Once opened, by default you'll see the current month. And unlike your other Views there's no way to save a custom date. So just use the arrows to take a peek for what's in the store for the upcoming months. You can also scroll up or down in the Calendar to travel through time.
By clicking the Today button you'll be instantly whisked back to the current day.

In the upper right corner you can toggle between a month or week View. Depending on how focused you want the Calendar.

Using Calendar View
In Calendar View, the Taskbars are color coded according to Resource. In case you want to edit the Resource's color do so by opening a Resource Edit Dialog – just click on a Resource from the Resource List or while on a Gantt Chart. The box next to the Resource's Name is where you can tweak the color.

You'll see that the Taskbar takes on the corresponding color as the Resource.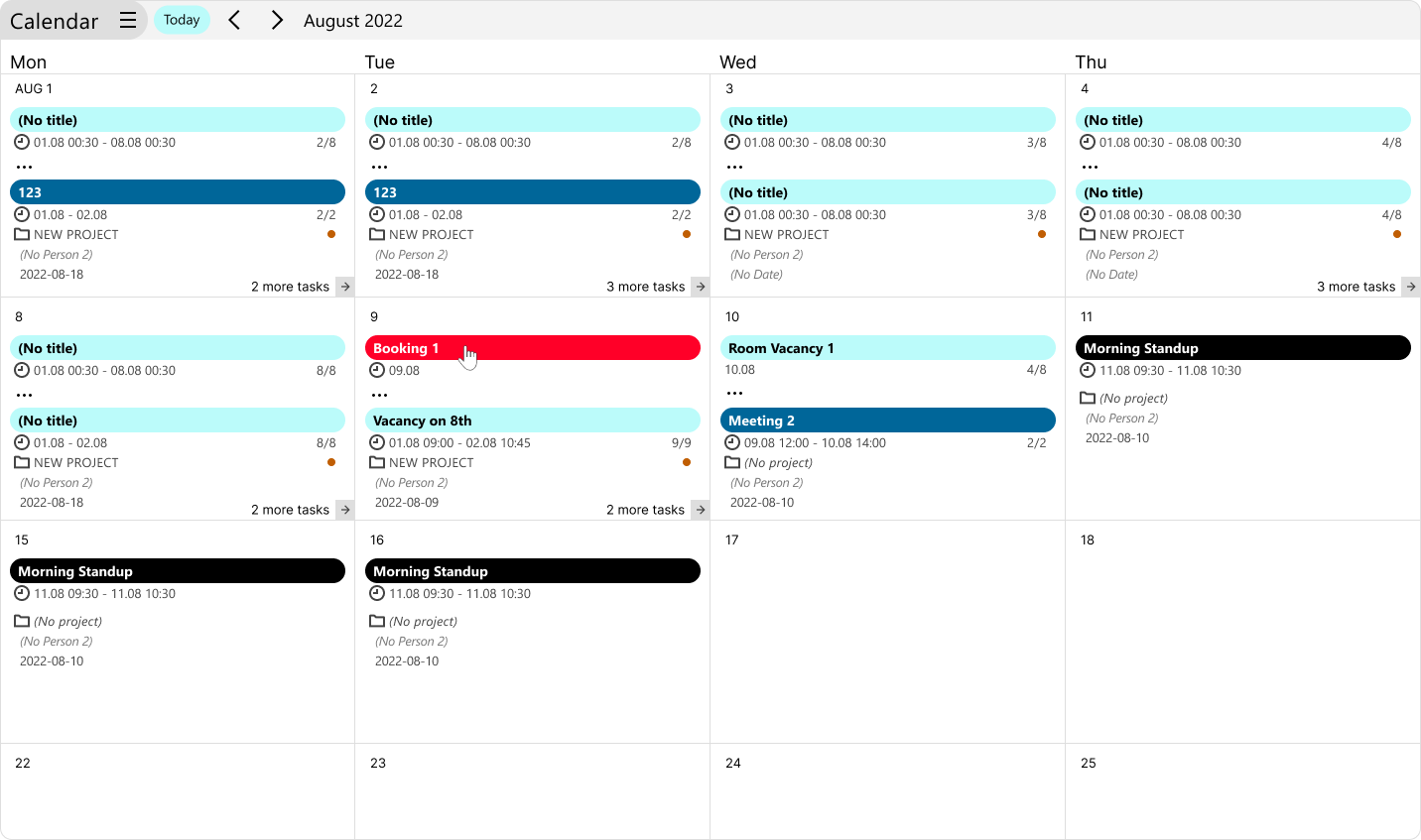 Keep track of which Resources' Tasks and information you see in the Calendar's Settings. Here you can also filter out which Resources you see on the calendar. This makes the tool especially useful for individual users who want a quick rundown of their personal tasks for the week.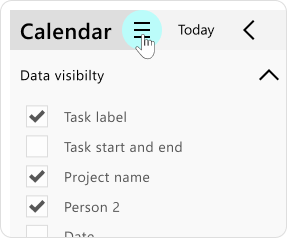 Open the Calendar's Settings by clicking the hamburger menu at the top. In Settings you can decide what data is visible on the calendar. Choose from amongst your own Task Data Fields., Task start and end dates, or projects.
Benefits of Ganttic's Calendar View
As with every new feature, Calendar View provides users with a different perspective on their data. Being able to get a quick overview of what's been planned, but decreasing the need to run personal reports or create personal single-resource views.
With Calendar View, you also don't have to sync personal calendars with Ganttic anymore, since you have your own personal calendar within the resource planner. But of course keep using Google or Outlook if you prefer!
Over to You
With Calendar View your team members have a quick rundown of what's in store for their day. It's a personal agenda in a familiar format that makes it easy to get the info they need for their daily tasks. We'll be making more tweaks and adjustments in the upcoming months so reach out to support and let us know what you like and what isn't working – either with Calendar View or with any other feature.
And be sure to stay tuned – because it's quite likely you'll see a pocket-sized Calendar View with the release of our new mobile app in the near future. Keep up to date with everything on Twitter and LinkedIn.
Happy Planning.