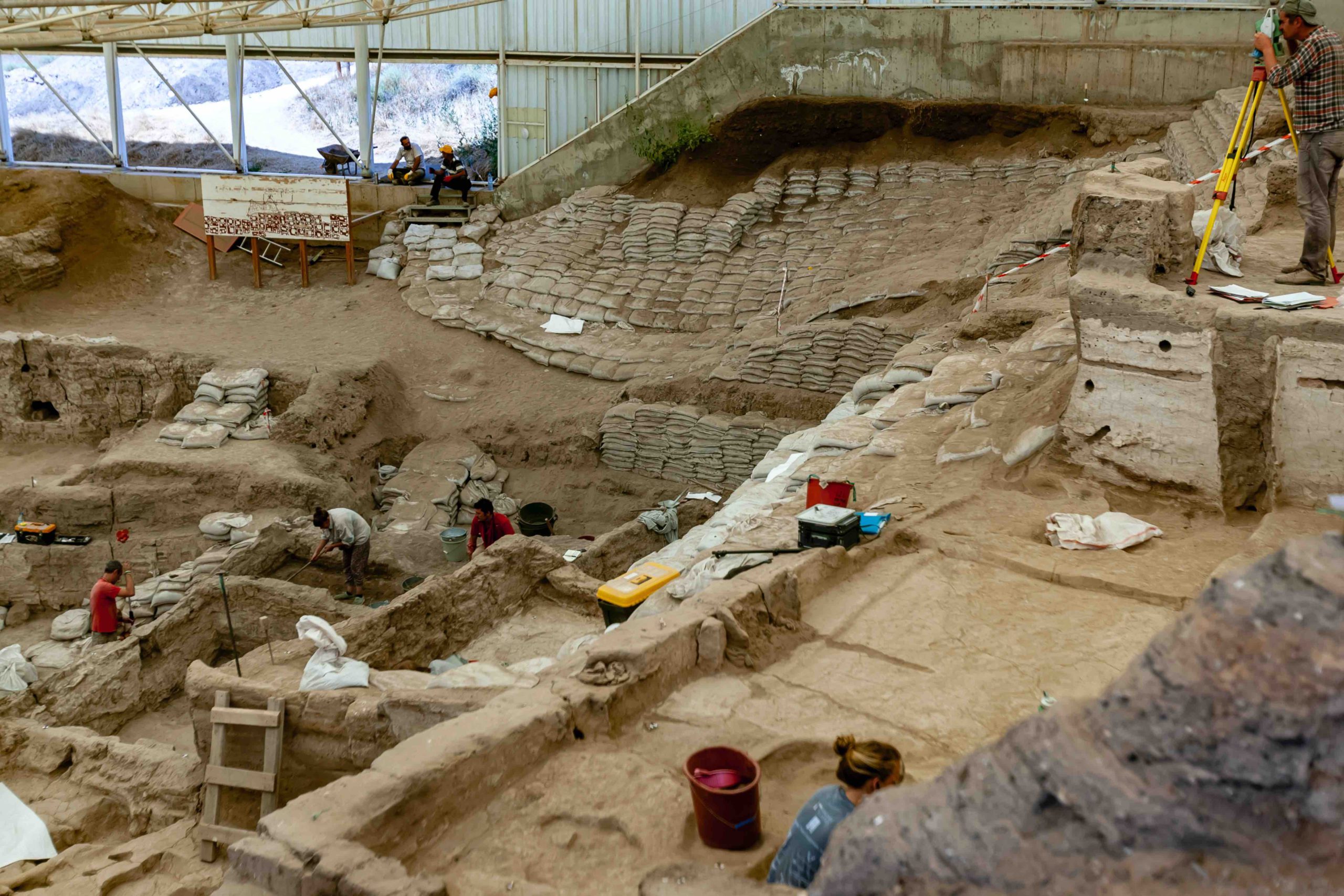 It's important for managers to be able to track the history and activities going on in their project portfolios. A project management log provides a way to see what's happening behind the scenes of plans. With a means of insight into what's going on, as well as a convenient way to track changes.
Read on to find out how to dive into the log of your project management activities and improve the way you plan.
What are Project Activity Logs?
Activity or Action logs are a common tool employed by project managers which acts as a written record of project activities. It can count the minutes of a meeting, the time it took to complete a task, the different activities performed by various people or resources, task and project statuses, priority changes, as well as a rundown of how people are using their time.
It's an exhaustive list of previous to-dos and tasks, which gives an overview of how projects (and all elements involved therein) are progressing. This recording is often carried out manually in a spreadsheet template. But it can also be built in directly to your project and resource management software. Offering a convenient source of insight and unaltered information.
Project Management Logs in Software
In project and resource management software like Ganttic, you'll find different kinds of History Logs. With a detailed rundown of every project management activity and planning element. These include:
Project History Logs
Task History Logs
Resource History Logs
Each of these History Logs fill you in on all actions that have taken place in your resource planner. Proving that even if you can't change the past, your project management workflow can still undergo a serious facelift.
How to Use History Logs
By clicking on the History button for Tasks, Projects, and Resources, all users can get a rundown of what's happened.
In addition to the Tasks, Projects, and Resources History Logs, there is also the ability to see the history and activities of individual Users, as well as a general Account History. 

When you open the Log you'll be able to see:
Timestamp – The timeframe of events. Go as far back as you need, a particular date, or select a specific length of time.
Who – The user's name.
Event – The action involved. Includes add, delete, update, archive, dearchive or login
Object – The object that was affected. Includes User, Task, Project, and Resource.
What – The name of the element affected i.e. task, project, and resource name.
Status – Whether the element is now active, archived, or deleted.
Description – Summary of what happened.
Accessing the Logs
All Owners and Admins have access to every single one of these Logs. Regular Users can only see the Task, Project, and Resource History Logs for the items they have access to via their User Rights.
History of Tasks, Projects, and Resources
To see the Log, click the History button found at the top right of the Edit Dialog's toolbar. Click on any Task, Project or Resource to access.
Open a project, resource, or task edit dialog to find their History Log – and all their project management activities.

User Logs
User Logs are only available to account Owners and Admins.
To access, go to Users on the side bar and click on a specific User. Then in the User Edit Dialog window, click User log.

Now you have a rundown of everything that particular user is engaged in.
If you want to know more about a specific activity, click the ellipsis (three dots) to the right of the description. This will open the Log for that particular Task, Resource, or Project.
Account History Log
The Account History Log gives Owners and Admins an overview of EVERYTHING in their planners. To access, click on the Ganttic logo in the top left corner.

What Benefits Will You See?
Why bother with this new feature? What kind of info will you be able to get from the Log? See how this update will help your management by diving into the history of your projects, resources, users, and more.
You'll know be able to:
See when Users logged in
Need to make sure your team is checking their plans? With the log update you can now see the time and date that users last logged in. Or if they are logged in currently. This is denoted by the green signal after the login date.
Having this info is great for your remote and hybrid teams. Because even if you aren't all in the office, you can still ensure that everyone's up to date on the latest version of the plans.
See all the changes to the planner
Are your current plans different from the ones you created? Maybe dates needed to be pushed back. Or extra tasks had to be added to projects. With the updated Logs, you can put your magnifying glass and deerstalker hat away.
Because now you'll be able to clearly see when changes were made, and by whom. With the "whens" and "whos" in place, you can more easily track down the "why." As well as make more accurate plans for the future.
You'll have more security and peace of mind when you know what's actually going on in your planner.
Automize Project Management Tracking Actions
With Ganttic's History Logs, there's no need to scour the internet fo an extra template to track project activities and log actions. That's because this feature comes equipped with your resource planner, and it performs these actions for you.
So whenever a Project status is marked "completed" or a Task is moved to another team member, it will be marked in the Log. This not only gives you a rundown of how your jobs are progressing, but it also does the hard work for you!
Filter the Log so it only brings up changes done by a certain employee or on a specific date. It will provide a detailed and accurate picture of the work. Without you having to manually log every single project management activity into a separate template that's easily misplaced.
Restore deleted Tasks, Projects, and Resources
Was something deleted by accident? No worries!
Now, Admins can easily restore any Task, Project, or Resource which has been deleted.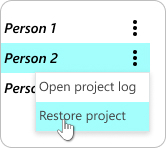 Save the time and hassle. Just click the three buttons to the right of description in the User or Planner log. A pop up will open where you'll find the option to Restore the deleted object. Now you're in control.
"Who controls the past controls the future."
With our latest updates you'll be able to take control of your current and future plans, by examining your past. Track the changes. Fix the mistakes. And get into a better planning rhythm for the year to come.
The History Logs are just the tip of the iceberg in terms of our History updates. More updates are coming to your project resource planner, with additional plans to help you "time travel." So keep on the lookout by following our blog. Or following us on Twitter and LinkedIn.
Happy planning!
Get caught up on your projects' and teams' activities today.