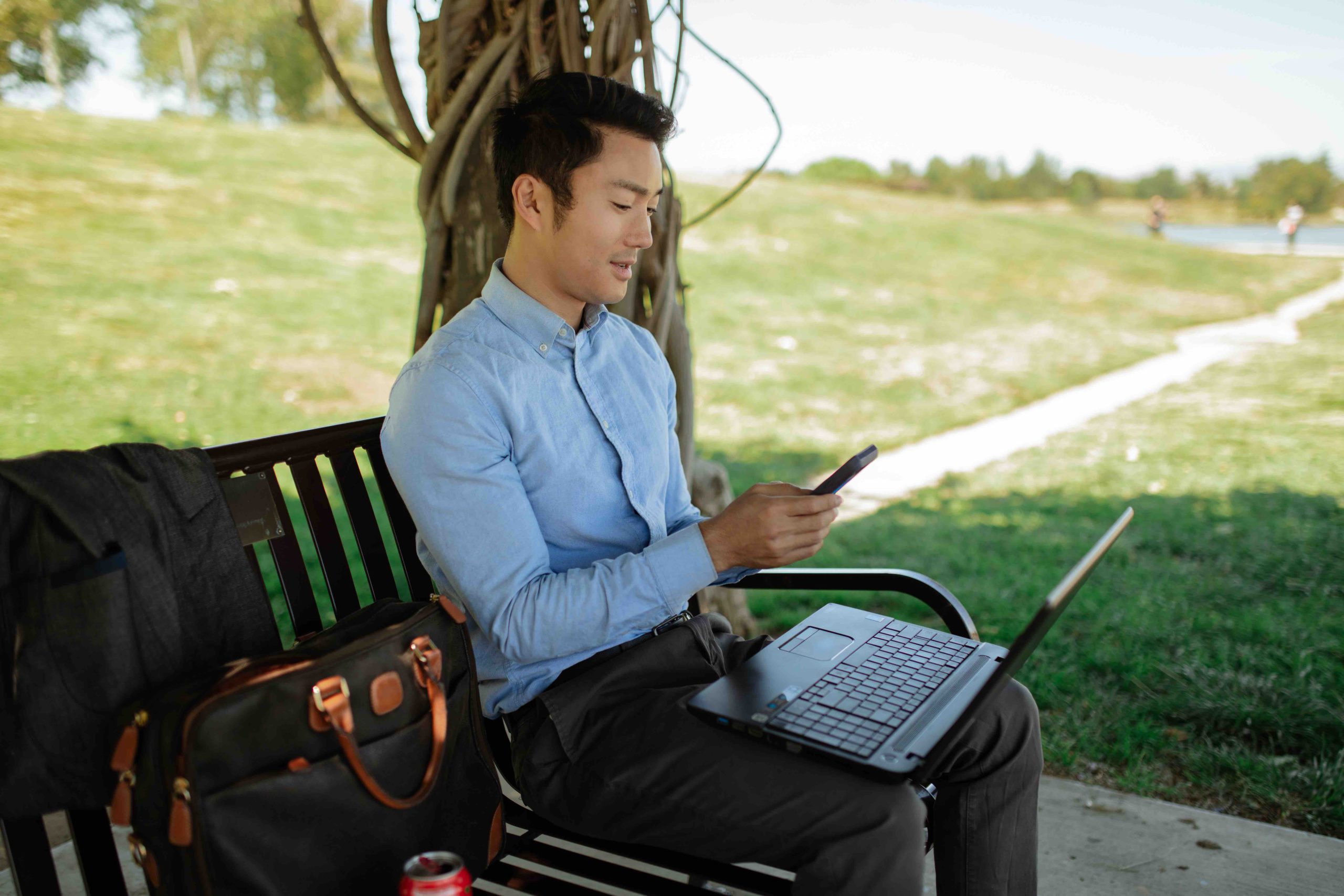 Becoming a digital nomad seemed like the dream job for many of us a few years ago. But it also seemed like a pipe dream in a world where "going to the office" was the norm. However, things have changed drastically in 2020, with around 42% of the American workforce operating from home. This transition to remote working has paved the way for more digital nomads than ever.
The thing is, becoming a digital nomad can be really daunting if you've spent your entire working life in an office surrounded by a framework of routine and everyday familiarity. You go to work at a set time, you go home at a set time, you get the weekend off, and always know when you'll be getting paid.
If you're excited about becoming a digital nomad but also a little apprehensive, this article is here to help you out. We'll be taking a look at what a digital nomad is exactly, what type of jobs one would do, as well as the best practices you can put in place to make a success of this.
What is a Digital Nomad?
According to research, there are currently 4.8 million people that describe themselves as digital nomads. Exactly what type of people are digital nomads? They have specific skills, work online, and are location-independent, be it at home, in a coffee shop, or even at the beach.
Depending on their skills, digital nomads have the possibility to work for who they want, when they want, and — in some ways — how they want. Employers sometimes tie them to a lengthy contract, or sometimes they'll just hire them whenever they need them. Some digital nomads instead build and sell their own products.
They have their own technology and are often the sole machine behind their branding and administrative tasks that maintain their online business, as they hop from country to country.
Best Digital Nomad Jobs
Programming
Programming is perhaps the most popular digital nomad job because there is so much programming that needs to be done at the moment. Entrepreneurs need apps created, businesses need software and websites developed, and it's so much easier to turn to a digital nomad rather than hire a full-time employee because of the flexibility.
When businesses need to hire for remote programmer jobs, digital nomads offer a fantastic solution because they're not bound by a location. For example, if an American company needs an awesome programmer as soon as possible, they can hire one who fits their needs wherever they are in the world.
If you are just a beginner, participating in a coding boot camp is a great way to sharpen your skills.
Digital Marketing
There are many different areas of digital marketing for digital nomads to choose from, such as:
Content marketing
Email marketing
Influencer / Affiliate marketing
Search Engine Optimisation
Search engine marketing
Social media marketing
Even though marketing can be done in-house, marketers don't need to be in the office. With project management apps and cloud storage solutions available, whole teams are able to collaborate on marketing projects without having to be in the same country.
Web Developer
Web developers deal specifically with building and maintaining websites. They program the code that tells websites how they should function. The types of jobs they have will differ and they can work with both big and small clients. When one project is done, they can move onto another client.
As long as communication is good and deadlines are met, website development is another job that can be undertaken with ease by a digital nomad. The client and the digital nomad can stay in touch via software like Zoom. They can swap notes, ideas, and examples via tools like Slack.
Customer Support
For digital nomads who lack the creative skills that would allow them to work as marketers or web developers, customer support work represents a chance for them to get their first "break" in the world of being a digital nomad. You will need to prove you have the skills for the job, which can be done by creating a small tutorial video that demonstrates you using the company's products or services.
Customer support work can be done for various companies at the same time, and there are now more remote customer support jobs on offer than ever before.
Telemedicine
Telemedicine has been growing steadily ever since the Internet was first conceived. But it's only in the last few years that it's been trending so much that it's now a viable option for many health practitioners who want to become digital nomads.
Indeed, 93% of telepsychiatry patients are happy to present the information they normally would face-to-face over the phone. And thanks to the introduction of new and better technology, telemedicine as a type of digital nomad job will only become more popular. In 2019, for example, 22% of practitioners used telemedicine to examine patients, versus only 5% in 2015.
If you're looking for places to help find a digital nomad job, keep your eyes peeled for directories of remote friendly businesses. For example, online SaaS directories narrow down your search and steer you towards exactly the kind of workplace looking for location independent people.
Best Practices for Becoming a Digital Nomad
Even if you're sure of the type of digital nomad job you want, there's still work to do. In order to make a success of it, you need to put in place the best practices. Here are some tips:
Separate Your Personal and Professional Life
As a digital nomad, the lines between their work and personal life sometimes get blurred, causing their personal life to merge with their work life. When they should be working, they're chatting to their neighbor, or they're calling up a friend.
Or, maybe they decided to meet new friends from the local Facebook group. For some, they work too much and don't take enough breaks, which can lead to stress. Research has shown that 22% of workers struggle to unplug from their work. This can cause an unhealthy work/life balance.
There are ways to keep your work and personal life separate so that you maintain focus:
Do your work from a co-working space so as to retain some of that "office feel"
Create a schedule that you know you'll stick to, allowing for "social blocks"
Establish a lunch break routine
Wear "work clothes"
Switch off apps that you know will distract you, such as social media
Communicate Consistently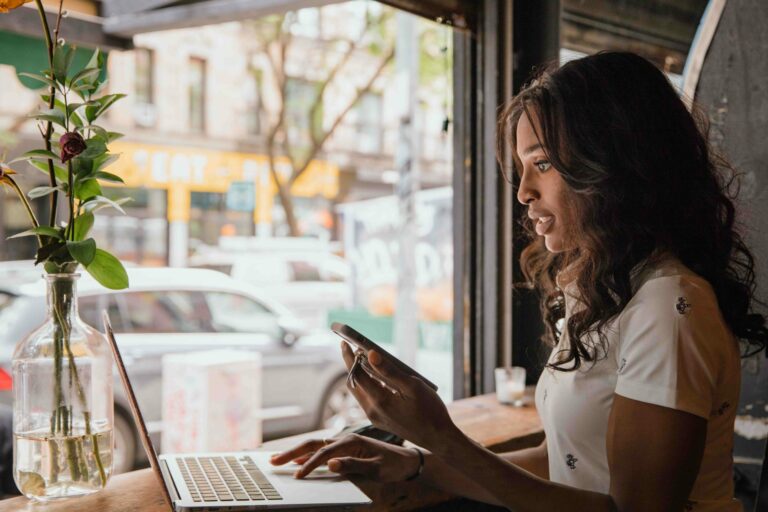 Communication is key if a digital nomad is going to benefit the organization they're working for. Constant communication ensures all points are clarified and everyone is aware of what they need to do. Nothing gets missed and projects aren't slowed down because you didn't ask the right questions at the right time. You stayed in touch and got all the information you needed.
Don't worry that you might be asking too many questions and taking up too much of someone's time. It's always better to clarify something than to assume you know the answer.
Kanban boards, Gantt charts, and and other project management tools do a much better job at communicating than endless email chains, lost Slack messages, and hours long video conference calls. Integrating this software in your work system can maintain team transparency and keep you on task.
Utilize the Right Technology
It's really important that a digital nomad takes advantage of all the possible technology that's available to them. This extends to tech that backs their workup (such as cloud storage apps) and even a virtual private network (VPN) that ensures any work they do remotely is kept private and out of the hands of anyone who shouldn't be seeing it.
Businesses will likely welcome tech-minded digital nomads more than digital nomads who aren't tech-savvy. If you're already up to speed with the latest apps and solutions and therefore don't require any training, it gives you an instant advantage.
Connect With Like-Minded People
Going it alone as a digital nomad can be scary if you've never done it before. This is why connecting with like-minded people can boost your morale and confidence.
For example, you could work at a co-working space where there are other determined individuals just like yourself working and lunching throughout the day. You still have the freedom to come and go as you please, but you're also interacting with other people who are living the same lifestyle.
You can also connect online via forums and communities, such as Digital Nomads Around The World. These communities give you the chance to ask questions and help others with their questions, whilst making new friends.
Be Ready For Unique Challenges
There's no doubt that working as a digital nomad can throw up unique challenges, such as WiFi going down, timezone issues with clients, and new technology that you need to get to grips with.
It's hard to plan for unforeseen circumstances, but it's really important that you cover as many bases as you can think of in the event of a problem. For example, if you decide to work from a coffee shop, make sure you can turn your phone into a Wi-Fi hotspot in case the Internet connection goes down.
If you know you'll be working with a team on a completely different timezone to you, perhaps alter your working hours so that you can stay on top of tasks and be ready for things like team video calls or instant "urgent" messages at unusual hours.
Manage Your Clients
It goes without saying that a digital nomad must only take on work they can handle. This will help you to manage your clients. If you take on too much work, you might find yourself marginalizing some clients, which will only give you a headache in the long run.
You should also communicate constantly (see above) and provide regular updates. Be friendly but be professional in your messages, and be assertive when you need to be.
Put Systems in Place
Systems work as building blocks that help digital nomads and the businesses they work for thrive. A system is a process that boosts efficiency and productivity, and therefore results.
For example, you could create systems for communication, systems that help you choose the right jobs, systems that help you create a winning schedule, systems for time management, and more.
Wrapping up
Digital nomads are more in-demand than ever. There are jobs available across numerous sectors, with businesses wanting app developers, web developers, marketers, and more to help them scale their organizations.
There's never been a better time to start than now. Use the tips in this article to decide whether or not becoming a digital nomad is really the right thing for you, before putting in place the best practices that will give you the greatest chance possible of making a success of it.
If you're embarking on becoming a digital nomad, Ganttic's Kanban boards and Gantt charts are a perfect way to stay on task and keep your co-workers up to date. Try it for free.
---
Ashley Kimler is a SaaS copywriter and the founder of CopyNoise. She's been working remotely in the tech space since 2014. Interested in getting her advice on your blog? She's always looking for the opportunity to share her knowledge with new communities!
Flexible software for your flexible life.