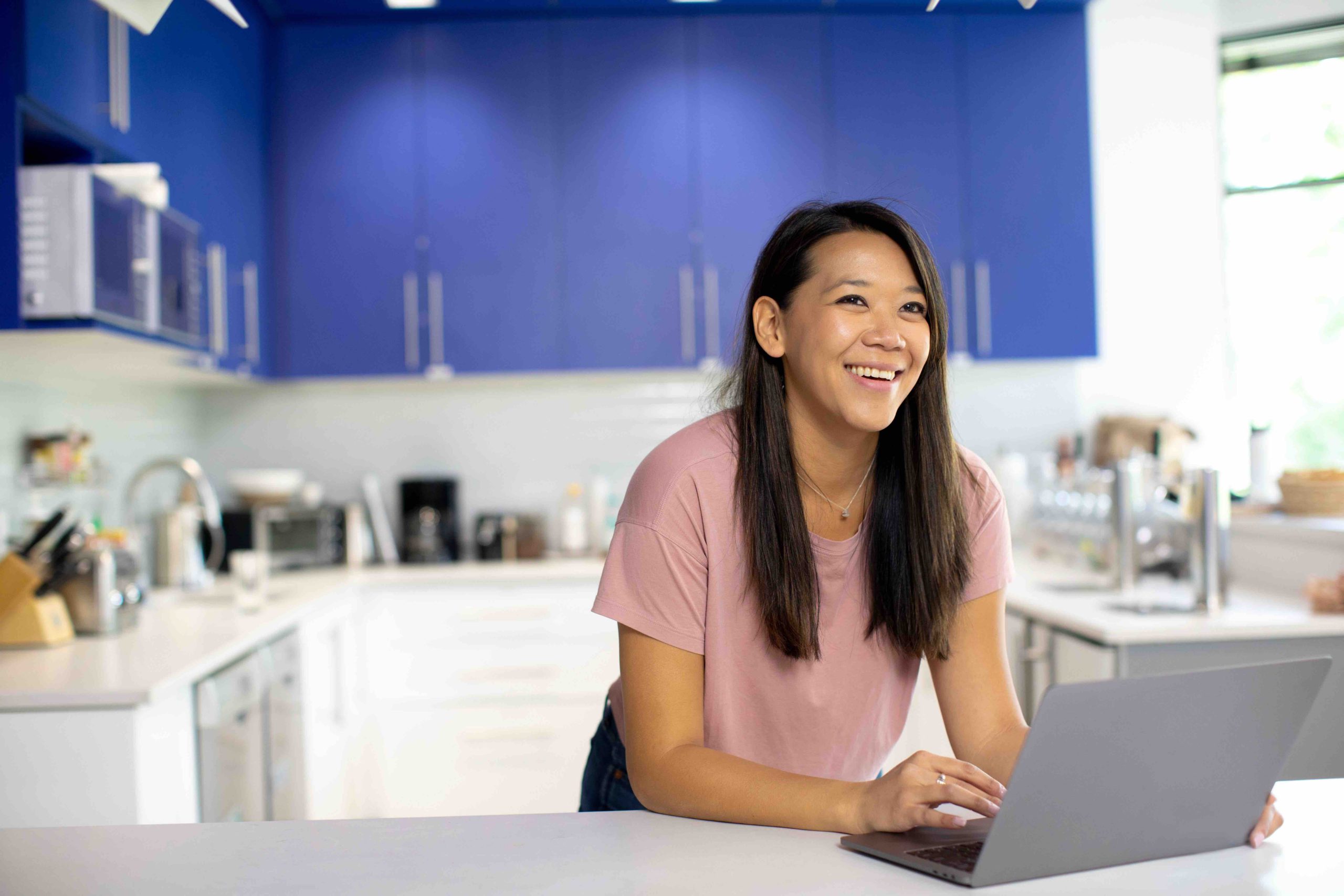 As more people make remote work a more permanent fixture, it's important to implement certain items into their home offices. Here we'll provide some of the essential work from home equipment needed to make yourself and teammates more successful.
A Shift to Working from Home
Before the coronavirus pandemic struck, only 7% of Americans were able to work from home in the private sector and 4% in the state and local government sectors.
In 2020, 66% of employees are now working from home at least some of the week, a situation that has been precipitated by COVID-19.
Remote working certainly has its benefits. But it can also weigh your business down in the long-run if you haven't put in place the right measures to ensure a smooth transition from the office to the home environment.
In this article, we'll be taking a look at whether your employees should work from home permanently. Plus provide you with a checklist of all the equipment they will need to be successful while doing so. In the end, the hope is that the benefits are felt by them and your business.
When Should You Let Your Employees Work From Home Permanently?
Whilst many businesses in the U.S. and further afield are switching to a remote workforce permanently, you need to be absolutely clear that this is the right move for you and your employees. The COVID-19 situation is temporary, and if you want its effects on your remote workforce to be permanent, there are a few questions you should ask yourself:
Will my staff be more productive at home?
Will they be happier?
Do I have the right tools in place to ensure the business continues to grow?
Will this save the business some money?
Factors To Consider
If you feel as though your business would thrive if your employees were working from home permanently, there are still a few factors to consider that may sway your thinking one way or the other:
Work out which roles can be done from home
Lots of businesses are now allowing their employees to work from home, but some businesses are keeping a portion of their workforce in the office.
It's really important that you work out which roles can be done from home, and which are better suited to the office. For example, a personal assistant would be more helpful in the office, while an accounts worker could work from home. You could also look into a hybrid work model.
It's also worth figuring out if your business can sustain homeworkers financially. And if so, how many?
Can all of your employees work from home?
Before you tell an employee to work from home permanently, first make sure that it is possible for them. For example, you need to make sure their environment is suited to their specific type of work.
If they are handling sensitive information, it's important that they will not be overheard. If they will be on conference calls a lot of the time, it may be necessary for them to have space where they will not be interrupted.
Data privacy and cybersecurity can also be major concerns for some companies when deciding if and how their employees will work from home permanently. Even if an organization has a virtual private network (VPN) installed, if malware is already on an employee's home network, it can still be manipulated and hacked. Companies will need to consider how they can protect their data before they allow their employees to work from home permanently.
Create a work from home policy
Developing a work from home policy is essential as it defines and clarifies what's expected of
both employee and employer while they are working from home.
It will clarify who can work from home, what equipment they need, how they can make requests and how they will go on to be approved.

Your work from home policy should also set the work from home schedule. This will keep you on the right side of the U.S. Department of Labor. For instance, you will have to pay nonexempt employees overtime if they work more than 40 hours a week, as this is required by The Fair Labor Standards Act (FLSA).

Start with a trial period
Some are better suited to working at home than others. As such, it might be a smart idea to start everyone off with a trial period of, say, 3 months, to see how they perform. Once the period is over, take a look at their productivity over that time period, and seek feedback from them.
A Home Office Checklist
Working from home won't prove fruitful if you don't have all the essentials in place. In this section, we're going to take a look at the work from home equipment that will help your employees get comfortable with remote work. As well as the tools that will boost their productivity and engagement.
1. Work From Home Equipment
If your employees can't take their favorite desk and chair home with them (and we doubt they can), it's just good etiquette to outfit them with the things they need to feel comfortable in their new working environment. Remember, many homes probably lack key office supplies that you take for granted:
Comfortable desk and chair – If your employees have to work from their stiff dining-table chairs, working from home could cause back injuries. Make sure to invest in a comfortable desk and chair that's good for their correct sitting posture
Laptop, mouse and keyboard – We recommend using wireless mice, as it'll give your employees more flexibility. It's the same with a keyboard, although you could combine the three with a powerful laptop
Extras (laptop stand, office desk, lamp, etc) – Laptop stands prevent your employees from hunching over their desks, while extras like lamps mean they can work in the evenings if those kinds of hours suit them better
2. Tools to Utilize
Working from home can be a real challenge at first. But it's so much easier when your team is using simple but effective tools that are designed for remote collaboration.
3. Employees requesting support and resources
Especially for the first few weeks, your employees will likely request support and resources. For example, they might still be missing a few important office supplies.
Tools like JotForm let your team fill out simple request forms that make it easier for everyone to get access to the things they need. Requests can include office supplies, but they could also include requests from other departments. For instance, your editor might need assistance from the marketing department and so on.

4. Project Management and Employee Scheduling Software
Project management software helps your team stay on track whilst they work remotely. Using such tools, your remote team can pool together their resources, keep on top of deadlines and create and visualize schedules with its drag and drop capabilities. Your team can also use the software to create customized reports that can help with future decision making.
Improve your remote project management processes with a free trial of of Ganttic. And with free unlimited users, all your employees can see their schedules. From wherever they work!
5. Collaborating with team members
Remote collaboration tools let your team members share ideas, files and documents, send instant messages, and even host video calls with each other. They act as centralized hubs for your employee's ideas and labor.
Popular team collaboration tools include Slack, Trello and Asana. Your team can use these tools for strategic planning so that concepts are turned into ace projects.
6. Signing contracts
The last thing you want is for your business to be slowed down because documents need signing. With electronic signature tools, you and your team can save time by signing contracts and other documents remotely.

7. Meetings and presentations
Meetings and presentations can still go ahead, despite your team working from different homes. You can use video conferencing tools like Zoom to host online meetings and video conferencing calls, with the free version allowing for as many as 100 people on one call.
When choosing a video conferencing tool, make sure to find one that has a good reputation for stable connections. Ideally, you also want one that allows you to share slideshows.

10. Communication with team members
Staying in touch with your team members is vital, as is ensuring that each remote worker is connected to everyone else. You could use a simple instant messaging app that allows your team to ping messages at the drop of a hat, or you could go the whole hog and use a tool like Slack that comes with a variety of features and integrations.
Another option is to use a messaging platform that lets you build your own customized chat app.

Wrapping up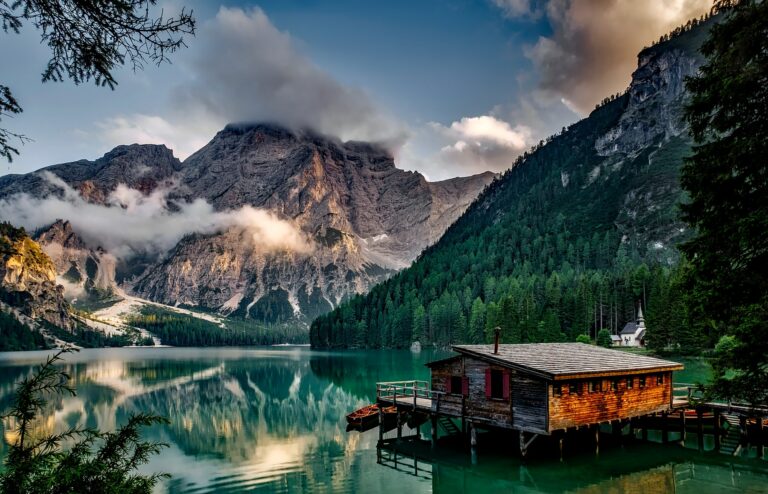 Arming your employees with these essential tools and work from home equipment may require substantial funding, but their effectiveness may increase your company's bottom line in the future. Moreover, many tools allow you to try them for free with a trial before committing to them full-time.
The next step is to take a closer look at the tools that you think will suit your team best, before helping your remote workers with the onboard process.
---
Ashley Kimler is a SaaS copywriter and the founder of CopyNoise. She's been working remotely in the tech space since 2014. Interested in getting her advice on your blog? She's always looking for the opportunity to share her knowledge with new communities!
If you're hoping to implement a permanent work from home policy, then Ganttic can be a solution for you.