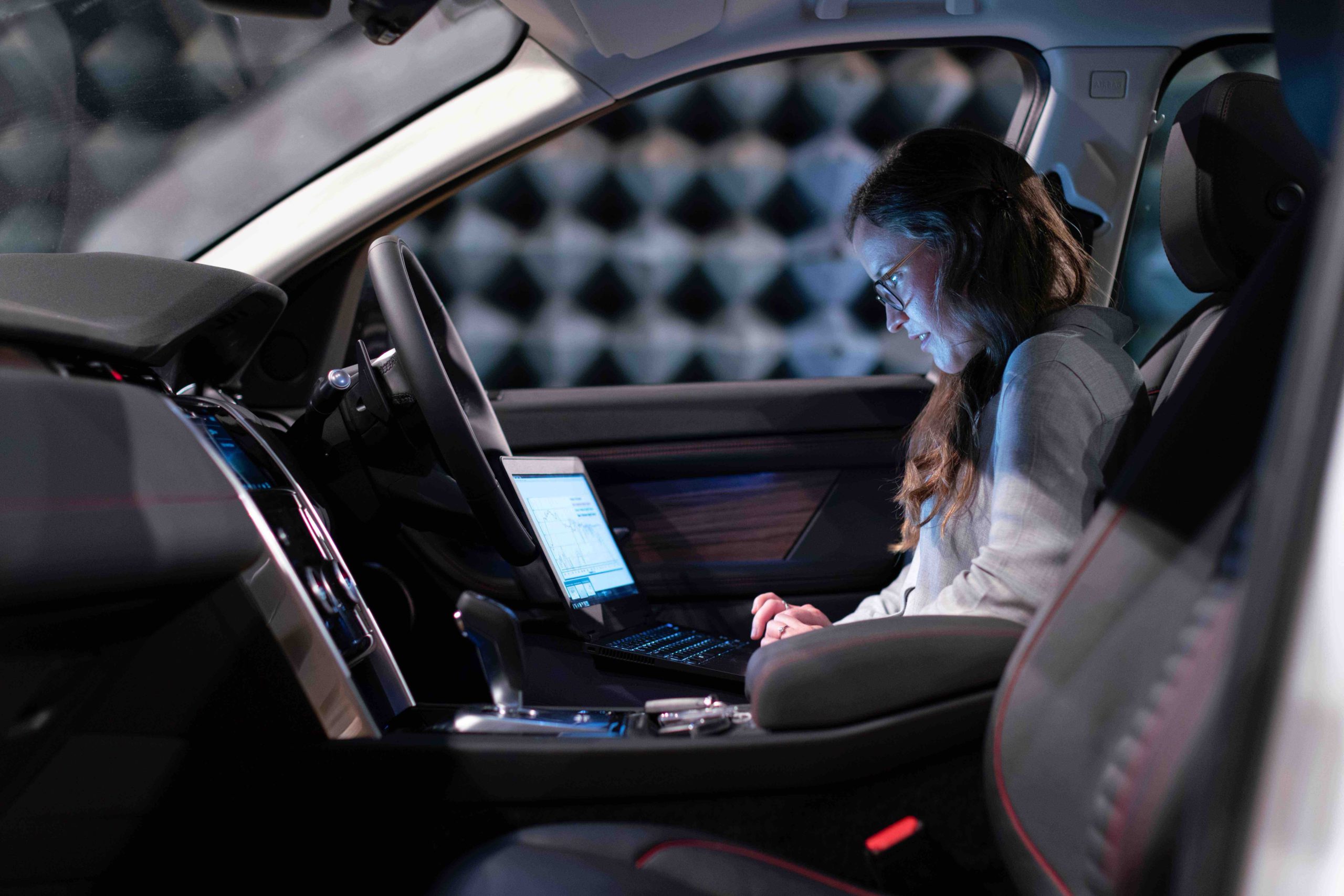 Here we put together a few of the best tools for hybrid team management and productivity. We've got plenty of ways that software can help your hybrid offices stay connected and productive. Read on to find out more!
The events from the last few years has led to an inevitable surge in hybrid working. According to the Statista Research Department, before the coronavirus (COVID-19) pandemic, 17% of U.S. employees worked from home 5 days or more per week, a share that increased to 44% during the pandemic.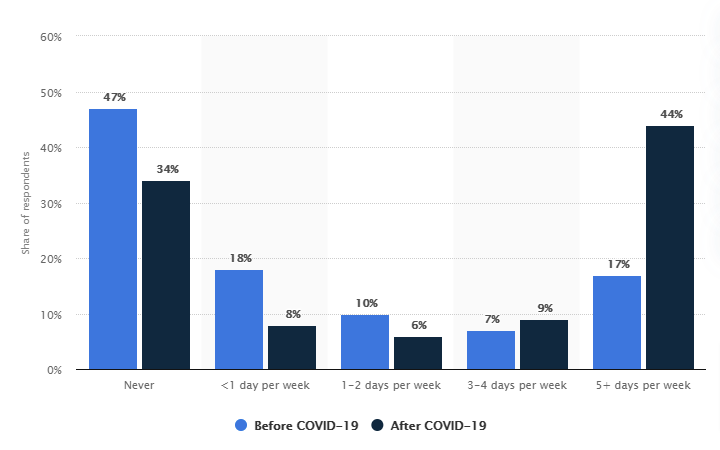 Statist's chart on the percentage of people who wish to continue WFH and how often.
Employers expect regular home workers to double in the UK from 18% pre-pandemic to 37% post-pandemic. And since WFH has become the norm, 64% of workers now want to spend at least some hours at an office, store, factory, or another type of workplace. This may be why Generation Z has shown interest in a hybrid approach to work. According to the survey conducted by Salesforce, 64% of respondents would like to work in hybrid mode – sometimes working from the office or location outside of their homes.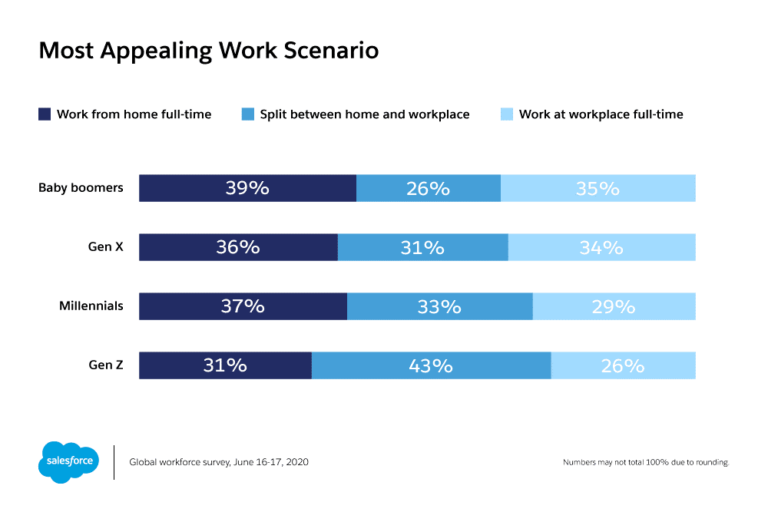 What is a Hybrid Office?
Hybrid workspaces are the logical transition to the next era of office work. This approach allows workers choose wether they want to be remote or in-office. And can mean that while some work permanently from home, others may come into the office a few days a week. While other teammates connect virtually from the other side of the country, or even world.
Some organizations or companies plan to implement the hybrid approach of working. In which they "implement rotating schedules to reduce the number of people in a given space."
However, given that they are new, there's still plenty of opponents to this structure. And some attest that hybrid offices also make it harder for companies to maintain the culture and employees' productivity.
Challenges Facing Hybrid Workers
While hybrid work is favored by many employees for its better work-life-management, there's always a dark side lying underneath the good. According to a Gallup poll, there's a few things that workers find frustrating with this office model. Such as:
limited access to work resources and equipment
decrease in work collaboration
being less connected to a team
unclear priorities
less chance of positive feedback and recognition
lack of organizational culture
more disputes in work processes
The Best Tools for Hybrid Team Management
Various web apps facilitate companies to streamline the workforce's operations, manage employees' tasks, and ensure their personal needs are fulfilled.
Here is the list of some great software that can help companies increase their remote and hybrid employees' productivity. As such they are great whether working from home or the office.
Teleconferencing Apps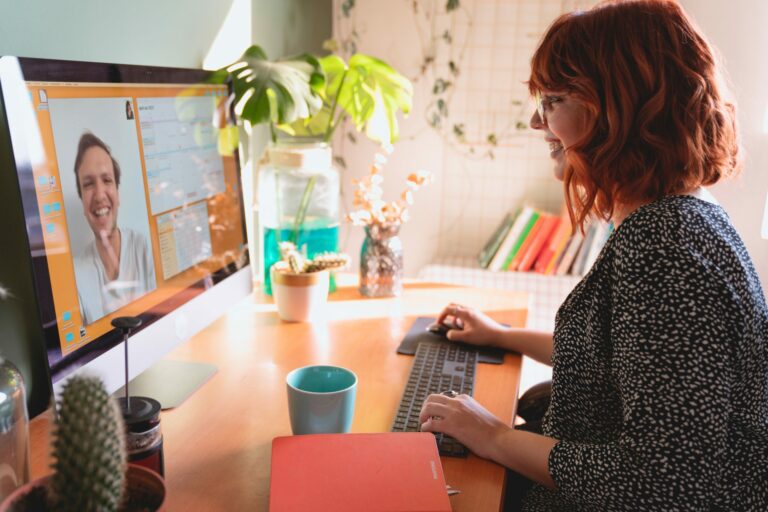 Teleconferencing apps have changed the way companies are interacting with their employees since the global pandemic. Various Teleconferencing Apps have now made it easy for both companies and employees to host conferences and meetings. Moreover, according to the report released by Lifesize, employees save an average of $2,000-$7,000 by using web conferencing tools allowing them to telecommute.
Some of the best Teleconferencing apps ruling on the market are:
Zoom

–

Zoom's App provides a seamless and secure video environment. On which companies can bring their teams together. Besides this, it also provides users with various features like Meetings & Chat, Zoom Phone, Video Webinars, Rooms & Conference Room Connector, etc. All these help the team members to collaborate virtually without investing more time and resources.

GoToMeeting

– GoToMeeting is an industry-leading online video conferencing app. It is used by millions of people for real-time virtual communication and collaboration. In addition to internal, it can also be used for external communication. Such as communicating with customers face to face, sharing presentations, and adding other colleagues in a meeting. All with just a click of a button.
How teleconferencing apps increase productivity:
Easy for anyone to connect – hybrid offices need apps that everyone can participate with.
Allow for unlimited meetings and participants
Provide clear sound and images
Stand in for in-person meetings that can be conducted from anywhere
Quick set ups lead to more productive meetings
Communication Apps
Healthy internal communication leads to a chaos-free workplace. And one in which the team can collaborate and grow. Besides virtual meetings, various comprehensive communication apps seamlessly connect people in the organization.
Some of the best communication software used by hybrid companies to ensure employees have everything they need to collaborate with their teams are:
Slack

–

providing a secure and single workspace that connects companies with the people and tools they work with. Slack helps companies to get real-time messaging through calls and chat. To automate the workflow, Slack provides Integrations with a growing number of handy bots and apps.

Microsoft Team

– more than 12 million daily users use Microsoft Team in one week, and

37.5% increase due to more people working from home

. Microsoft Teams app offers a central hub where companies can communicate with teams and collaborate to work effortlessly. Besides a chat-based collaboration, Microsoft Team enables the team to share the document, conduct online meetings, etc.

Google Meet

– according to

Sundar Pichai

, "We are now adding roughly 3 million new users each day and have seen a thirty-fold increase in usage since January. There are now over 100 million daily Meet meeting participants." Google Meet is a free communication app that allows companies to present, collaborate and live stream meetings to 100,000 viewers at one time.
How communication web apps for hybrid offices increase productivity:
Easy for your team to connect with
Provide organizable, dedicated channels to specific topics
Provides records of communication
Project Management Software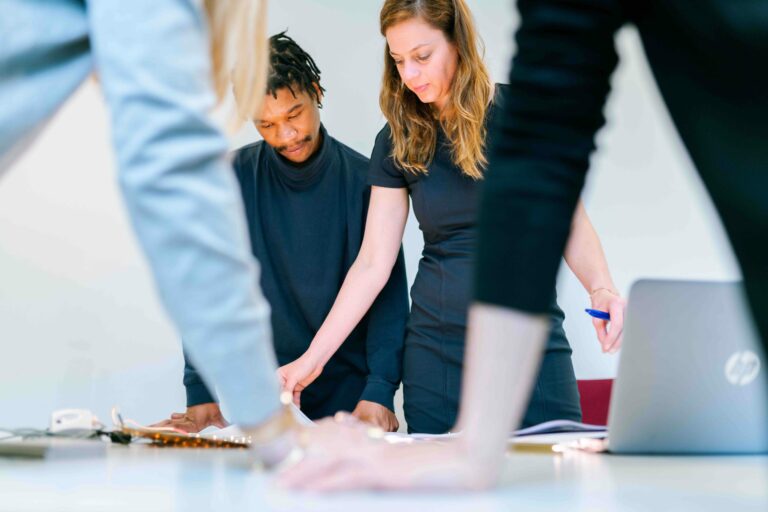 Project management software help companies look after their teams and streamline the workflow to deliver the project on time without being in the office. Since 2020, companies have used Project Management tools to manage everything, from scheduling virtual meetings, to planning capacity, and coordinating workloads.
Here are some best project management software that help hybrid working companies boost their team's productivity:
Basecamp

–

A cloud-based online project management app. Basecamp simplifies complex tasks into separate projects and helps teams to manage every project efficiently with no time. Besides that, it offers comprehensive features like message boards, to-dos, schedules, docs, file storage, group chat, and automatic check-in questions.

Jira

– Jira helps agile teams to manage any type of customized project. It offers a secure and user-friendly platform to create a custom workflow. Or, better still, teams can also start with a project template. Jira enables teams to track each work that helps them identify and solve issues quickly. Plus, automation enables companies to automate the task and ensure the completion of the project on time.

Trello – Trello is a free project management tool that involves creating Kanban style boards, lists, and cards that teams can organize and enable them to manage every project efficiently. The price tag especially makes it a favorite of SMBs and startups.
Ganttic – an online project scheduling app. It helps enterprises track their projects' resources across their entire portfolio. Ensuring that the right amount of work is always scheduled – super important when you don't see team members daily. Plus, individual views and agendas for each team user helps highlight what's important, while cutting out extra noise. Ganttic even connects to your other apps via an API, so you can you pair it with any of your other favorite work tools.
How project management apps increase productivity for hybrid work :
Pricing schemes that allow for your whole team, keeping everyone connected.
Integrates with your other favorite apps.
Provides a clear workflow.
Help Desk Apps
Help Desk works as a first point of contact where customers or clients can give feedback about the company's support services. These apps have helped companies evaluate the quality of their customer support services. As well as the performance of their customer support team.
Some of the best Help Desk apps:
Zendesk

– Companies that use the Zendesk Help Desk App to track support team metrics

reduce their resolution times by an average of 16%.

Better still, 69% of internal support tickets are resolved in one touch. This cloud-based help desk software & app provides a dynamic interface. Through this app companies can systematically handle customer questions and issues. Zendesk is available with various comprehensive features like web widgets, pre-defined ticket responses, customer history, etc.

Freshdesk

–

Freshdesk is a

powerful cloud-based helpdesk system. It offers a platform where the team can connect to the customers from email, phone, web, chat, and social media networks. This web app helps companies quickly resolve issues across channels. Moreover, it effortlessly generates reports. So anyone can collaborate with their teams. Either at home or in the office.

HelpScout

– HelpScout facilitates customer support management. This is done with the help of various robust features like class reporting, integrated knowledge base, robust API, and tons of integrations.

GrooveHQ

– GrooveHQ App is a simple Help Desk platform. It helps growing teams to manage the customer queries efficiently. And in no time. It provides all basic tools that contribute to building better customer experiences and delight them.
How Helpdesk tools increase productivity for hybrid work:
Keeps issues organized.
Connects your team to your clients.
Transparent channels and clear workflow.
Survey & Feedback Apps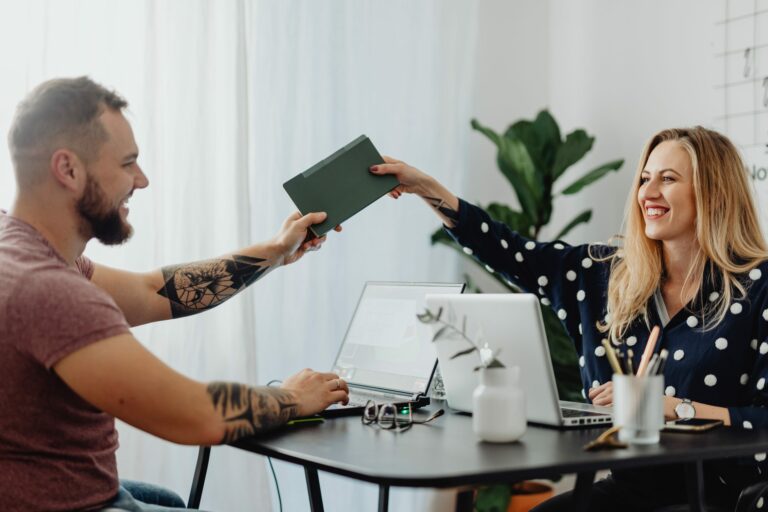 Capturing surveys and feedback can help companies assess the customers' and employees' satisfaction and experience level.
These are some powerful Survey Apps help companies create, distribute, manage and analyze customer and employee feedback.
Zonka Feedback

– A comprehensive Customer Feedback and

Survey App

. It

enables companies to capture customer feedback in real-time. It measures the right CX Metrics (NPS, CES, and CSAT), get instant feedback alerts, actionable reporting, and takes action to close the feedback loop. Companies can reach their customers using Tablets, Kiosks, Online Surveys, Email Surveys, and SMS Surveys. Besides actionable analytics to enable businesses to take action on feedback, Zonka Feedback also offers ready-to-use integrations to build workflows with other tools and do feedback management seamlessly.

SurveyMonkey

– SurveyMonkey captures real-time customer feedback. It enables companies to create, edit, distribute, manage, and analyze surveys through a single dashboard. Additionally, SurveyMonkey provides in-built expert survey template. These templates work across desktop, tablet, and phone.

Jotform Survey Maker – Jotform Survey Maker enables you to get the answers you need quickly and easily. It offers the perfect solution for conducting research or gathering feedback from customers or employees. Jotform Survey Maker has 800+ survey templates along with drag-and-drop customization. You just add your own questions to create engaging surveys and share them online to collect responses instantly – no coding is needed. Jotform also allows you to track and analyze your survey data."
How survey and feedback software increase productivity for hybrid work:
Gives feedback and results in real-time.
Connects from anywhere.
Helps you solve problems with your team and product.
Conclusion
Office life has changes dramatically in just a few short year. Luckily there's plenty of ways for hybrid offices to maintain transparency in communication with employees and clients. As well as streamline your business process. Be it project management, team collaboration, meeting with clients, monitoring the task, or creating and analyzing reports, software assures that hybrid working can be done smoothly. Subsequently, you'll find it easier to manage these tasks so that you can focus on other things that lead to exponential business growth.
Using these web apps will help your hybrid office stay connected. Keeping moral and productivity on track. No matter how dispersed everyone is.
Ganttic Project & Resource Scheduler for Hybrid Working
The most important thing about working in a hybrid offices is keeping track of the various people, equipment, tasks, and projects. Project and resource management software can help. Book a free, personalized demo to learn more. Or check out some of these great features.
Monitor utilization to cut down on burnout, while also ensuring that everyone's got enough on their plates
Cloud-based app connects from anywhere.
Update plans in real-time. Allocate additional resources when it looks like projects are going over. Or note when you finish ahead of schedule. All while preventing resource stealing and overbooking between departments and teams.
Shareable with unlimited licenses and users.
Custom views – create unique views for your team and hide the unnecessary data.
Personlized permissions and unique editing rights.
The best way to manage your hybrid office is with a great app.