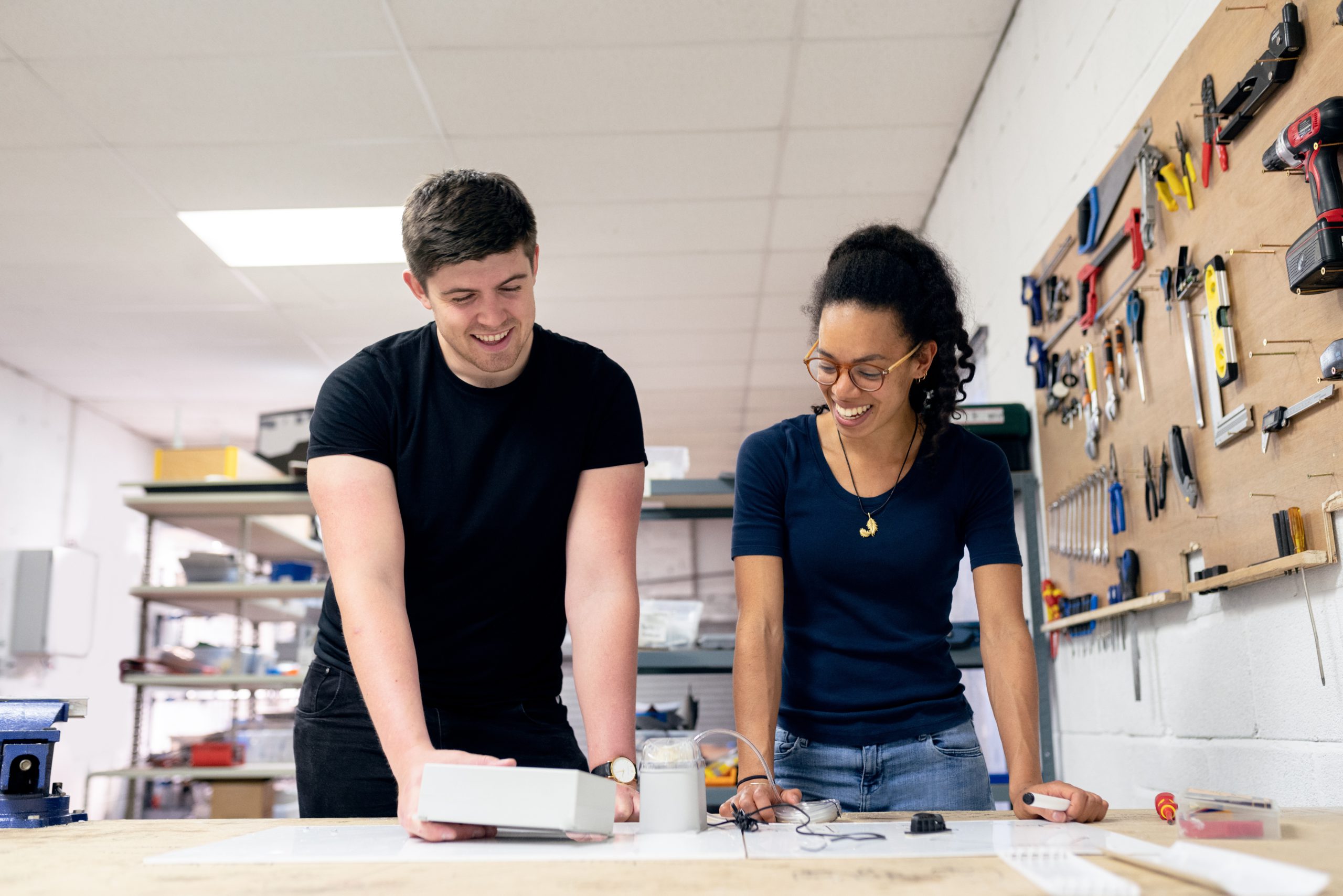 Running a startup can be a costly venture. And finding the right tools for the right price can be a challenge. Especially when time and resources are limited…
In this article, our guest author Ayomide Joseph, recommends some of the tools he's used to grow his own business. Giving you a list of 10 free business tools for startups.
Tools for new businesses
Have you ever for once thought about starting a new business, but when you think of the cost of certain tools that will help grow your business, you just want to scream your head off? …literally!!!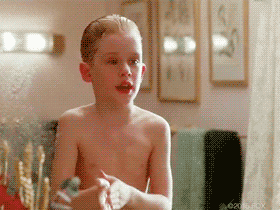 I mean, why won't you? With the average cost of setting up a startup ranging from $10,000 to $1 million, you can see how anyone seeing that will most likely freak out.
And yeah, it's true, good things are expensive — but not all though.
Here is the thing, kickstarting a new business is hard and costs quite a lot especially now that startups are at an all-time high.
Heck, Fundz records that 47% of Series A startups spend more than $400k or more per month.
Now that's a lot of money, which makes launching, or even running a startup a no-child's play. Especially considering the statistics on the number of startups doomed to fail.
But here is a kicker, for you to be able to launch a startup and run it successfully, you need to equip yourself with a vast knowledge of different factors that contributes to its success.
Some of these factors include risk management, team management, customer acquisition, customer retention, social media management, team communication, budget management, booking systems, and so much more.
Now, you can't possibly do all this alone, and no one expects you to, which is why you need certain tools to help you streamline the workflow process.
Below are free tools I've personally used to grow and keep growing my business, plus I also recommend them to the startups I've worked with.
TLDR: Take a jump
Trello for Project Management
Zoom for Video Conferencing
Hootsuite for Social Media Management
Calendly for Schedule Management
Mailchimp for Email Marketing
Slack for Instant Messaging
Enloop for Business Planning
Ganttic for Resource Planning
Canva for Graphic Design
Docracy for Managing Legal Affairs
10 Free Business Tools for Startups
1. Trello for Project Management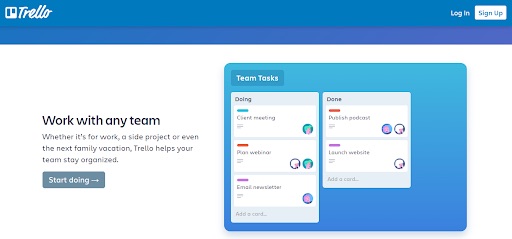 Team communication, collaboration, and management are the three magic pillars holding every successful startup you see today. With Trello, you get all these things and even more.
Trello is a free, flexible, simple, and easy-to-use project management software. This web-based software offers you a visual representation of all your tasks and how to effectively manage them with your team.
As a result, every member of your team knows what others are up to, and how far they've come. This ensures everyone is on the same page, which in turn removes miscommunication from the team.
Kanban boards are a popular choice for project management because of their streamlined and visual design. You can, however, mix and match them with online Gantt charts for a more comprehensive project overview. Find out how in our article on mixing Kanban boards with Gantt charts for better project management.
2. Zoom for Video Conferencing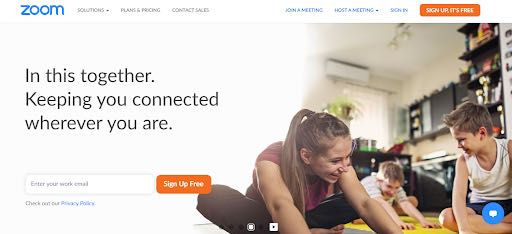 Gone are the days where you can't have a good business network without being there in person to either create it or manage it.
Video calls and conferencing have bridged the gap with networking in such a way where you can actively meet, and engage with your customers just as if you're there in person.
There are a lot of web-based applications out there that can help you with your video calls, but none like Zoom.
Zoom is the number one service of choice for video conferencing and currently has over 300 million+ users all around the world, with an A+ rating on trusted websites like Trust Radius, G2, and Gartner.
As a startup, Zoom helps you connect better with your audience as it is built to support businesses of all kinds —including yours.
The free plan on Zoom allows you to host up to 100 participants at a time, plus you get unlimited one-on-one meetings which are quite okay for a new business.
3. Hootsuite for Social Media Management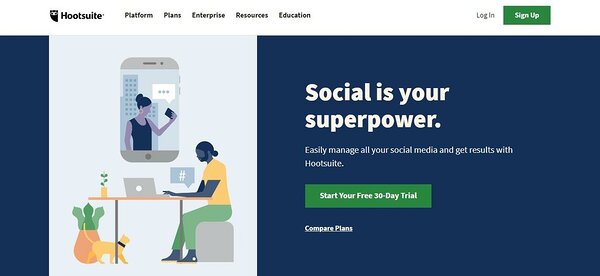 As a new business, it's okay to want to dream big, stay up-to-date, and want to get up on everyone's social feed as soon as you launch.
But perhaps you think it'll be costly, stressful, and difficult to manage.
Well, I'm here to tell you it's not.
With just a simple dashboard, friendly interface, plus an easy onboarding process, you're good and ready to start managing your social media with Hootsuite.
And yeah, it's free!
Hootsuite is a social media management tool that allows you to manage multiple social media profiles across different networks of choice. You also get to schedule your posts, track engagements, and keep track of useful analytics that contribute to your business' growth.
The free version of Hootsuite allows only a single user and social media accounts. That's more than enough to get you started on Facebook, Twitter, and Linkedin or perhaps Instagram — pick your favorite three.
4. Calendly for Schedule Management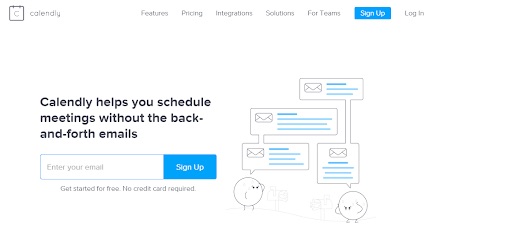 Nothing kills a business faster than missed, or late appointments with prospects.
It doesn't matter if it's scheduling work shifts, events, conference calls, or meetings, without the proper management, it all falls apart.
And yeah, it's never easy keeping track of everything especially if you don't have an assistant to help you out.
This is where Calendly comes in to streamline the whole process while taking the load off your back so you can use your time for something better.
Calendly is a free, and easy-to-use, online appointment scheduling software. It pretty much takes care of scheduling your appointments, events, and meetings based on your availability.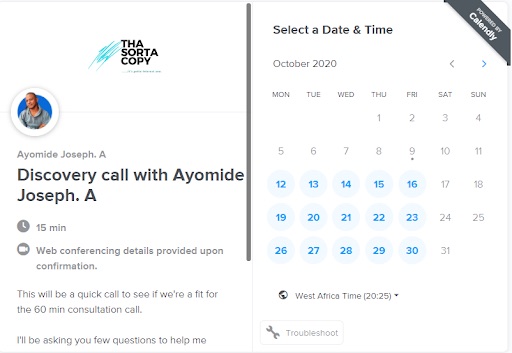 It doesn't matter if the person booking time with you doesn't use Calendly, you're still good to go.
Calendly also comes with simple integration to your favorite apps such as Zoom, Gmail, Salesforce, Hubspot, Stripe, intercom, PayPal, Zapier, and so much more.
Many of us are dependent upon our GCals and Outlook Calendars to remember all our appointments and plans. If you find it hard to tear yourself away from your online calendars, you can instead try integrating it with your other startup tools.
Read on to see to how to sync Outlook and Google with Ganttic's resource planner. Or find out how to tun your Google Calendar into a Gantt chart.
5. Mailchimp for Email Marketing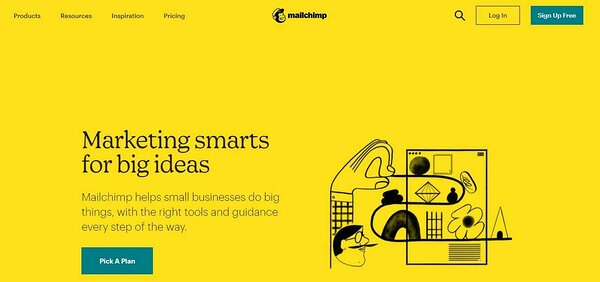 New business? new to the email marketing game? Mailchimp's got you covered.
One of the big questions on the lips of most startups is "how do we keep our businesses in the minds of our customers/audience?".
With over 100+ answers to the question, email marketing is in the top 3 —and no better way to do email marketing than with Mailchimp.
Mailchimp comes packed as an all-in-one email marketing platform for every business you may find yourself in.
With the free version allowing you to send 12,000 emails to 2,000 subscribers, you've got yourself and your brand a good newsletter to keep your audience glued.
Some of its best features include beautiful templates, easy personalization, advanced analytics, retargeting, built-in photo editing, and so much more.
6. Slack for Instant Messaging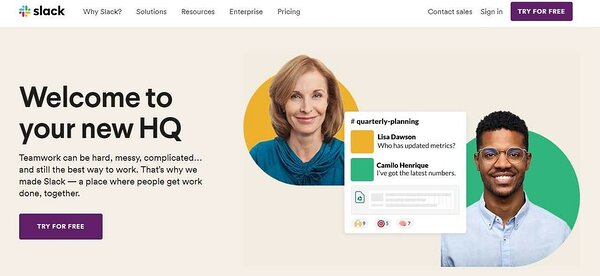 It's always a hassle when you have to go back and forth with emails, calls, texts, and all sorts of ways to communicate with your team.
Heck, you sometimes might get lost in the conversation and have to start all over.
Well, enough of that, Slack solves all those problems for you.
Slack is a messaging tool that allows teams to manage their conversations easier and better across multiple platforms and devices. It creates workspaces for everyone on the team to have private group discussions, messages, file exchange, apps, tools and so much more.
For the most part, Slack is free and covers most of the things your startup will need to function properly —some of which include a 5GB file storage limit, and 10 custom, or app integration.
7. Enloop for Business Planning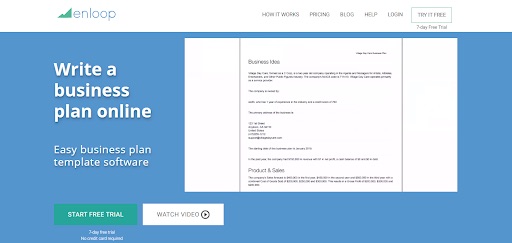 Every startup pretty much knows what it wants first hand —whether it's remodeling their existing process or starting a new one.
But getting from point A to point B in a startup requires a well thought out plan and strategy for there to be any success, to begin with.
You obviously might not have the budget to hire someone to help you out, and even doing it yourself might be tedious, which is why you need a tool like Enloop.
Enloop is a simple, easy, and free-to-use online business plan writing software.
With Enloop, you can easily create a detailed, and professional-looking business plan that comes with a 3-year financial forecast reporting, account analysis, real-time performance score, and business plan score to save you time on trial and error.
8. Ganttic for Resource Planning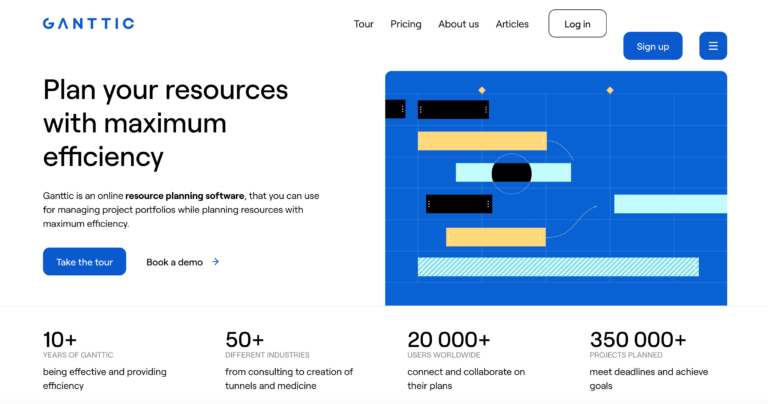 Building and running a startup requires proper management of available resources. Things such as financing, people management, equipment distribution, facility management, and others involve a steep learning curve that shouldn't be handled lightly.
On the other hand, a resource planning tool will come as an advantage to help you schedule and plan all your resources to get the best possible outcome.
Ganttic is a resource planning and project portfolio management software that does an equally great job for scheduling people, projects, facilities, and equipment.
You can create schedules simply by dragging and dropping tasks. Customizing Ganttic to your needs is easy thanks to its flexible interface.
The software is good for scheduling and reporting, tracking milestones, and capacity utilization. You can sync Ganttic with Google Calendar and leave notes in the app to collaborate with your team.
Ganttic offers your startup a free option. If you have less than 10 resources, then you can take advantage of Ganttic for free, forever. Once you start growing and your business increases, you can choose exactly the kind of plan that works for you.
Plus, with costs way less than the average software, you'll be able to save even more money when you do upgrade.
9. Canva for Graphic Design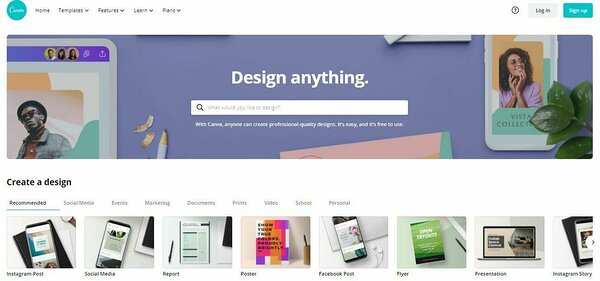 Having a powerful, professional and visually pleasing digital presence has never been more important than now.
From the type of images, icons, social media campaigns, flyers, animation (gifs and memes), and banners, you use for your brand, they all speak a whole lot more than you can imagine. All these put together dictates how people look and feel about your brand when they see it pop up on their phones, laptops, or TV screen.
If the goal of your marketing strategy is to look professional and eye-catching, then Canva is what you should be using.
Canva is a great graphic design platform that enables you to create visual content easier, faster, and better. With its ready-made templates and few clicks of a button, you can create social media profile headers, flyers, banners, logos, infographics, marketing ads, blog graphics, and so much more.
With the free version of Canva, you can get by on your budget marketing and make your digital presence stand-out in a sea of startups.
And you'll be called a pro at the office too, I promise.
10. Docracy for Managing Legal Affairs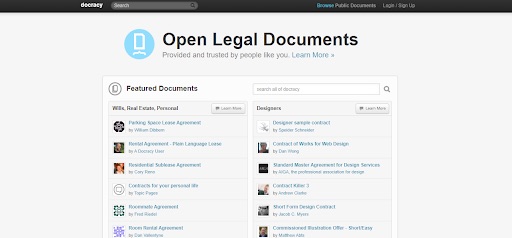 The fees alone for preparing basic legal documents can make you give up on ever creating your businesses.
And what about the cost of hiring a good attorney to help you out? That's another one that will eat up your budget as a startup.
But hey, don't panic, Docracy will help you out.
Docracy is an open-source website that curates legal documents for individuals and companies. The website allows for the sharing and signing of documents such as NDAs, wills, employment, and business contracts, trusts, and all other basic service agreements.

Note, you do want to have all documents you find on the website reviewed by a professional to avoid any complications that might affect your business.

Bonus – nTask for Task Management
One major problem startups face early on is developing a system tailored to their specific needs.
Without this system, it becomes nearly impossible for any startup to scale its productivity — which in turn, affects its bottom line.
But all of that changes with nTask.
Using nTask, your team gets access to resources that help them manage their daily tasks, track progress, and collaborate better with both internal and external teams.
You also get to choose your preferred task management view. Some of which include; lists, grids, calendars, boards, and gantt view.
Another benefit to using nTask is the flexibility in integrating with your team's system irrespective of the size. Users can assign tasks to other team members, set due dates, give priority, and also share files. With nTask managing your tasks, you never have to worry about missing a deadline or team productivity.
Note — The free plan allows you to add 5 members to your team with unlimited workspaces, tasks, and to-do lists. If you'll like to opt for the paid plan, it starts at $3/month for each additional user.
On a final note,
Here is where I drop the pen or perhaps stop typing. With you now is the knowledge of tools that will help you attain success as you run or launch your startup.
Each of these tools will in one way or the other streamline your workflow more efficiently while maximizing your ROI in the process.
So hey, take charge, and I wish you good luck!
---
Ayomide Joseph is a Direct Response SaaS copywriter and Founder of Tha Sorta Copy. He helps SaaS businesses convert their visitors into paying customers through engaging web copy. When he's not busy trying to develop a new type of coffee, he's been seen playing video games.
Set up your startup for success!