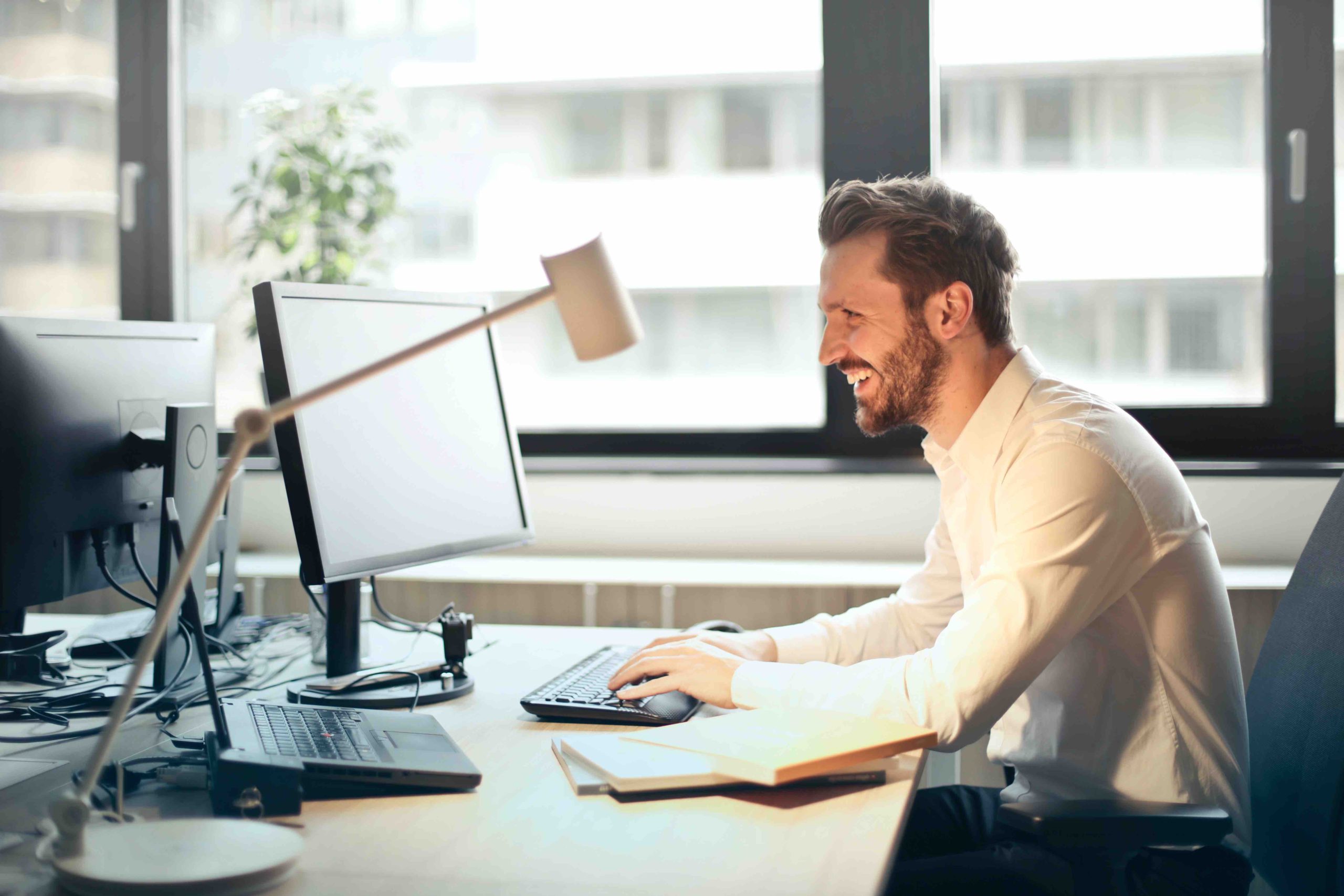 Isn't it great that we live in a society where we are in constant communication? Quickly connect with friends and loved ones – even across the world. Or make new friends in niches that aren't as widely accepted in your immediate vicinity. Even better, put together grass roots movements in minutes.
But the price we pay for all this connectivity? The stress and anxiety that comes with an overloaded inbox of unread emails. And this can be a higher price than we actually even expect. Since scientists have warned that those emails take a huge toll on our mental health and how we perform our work tasks
But the question still remains: how to reduce emails at work?
If the time has come for you to do some cleaning to your inbox, then we have some tips for you. Here's a few preventative measures to take to eliminate email overload in your workplace communications once and for all. Let's get to that elusive "inbox zero"!
How Much Time Is Spent Checking Email?
Even when your team is the world's best when it comes to handling their emails, the mean number of hours spent checking email was 3. Three whole hours per week.
Maybe that doesn't seem like much? Well, consider the costs to workflow and productivity
How Email Overload Effects Workplace Productivity
Many researchers have been pinning workplace stress and overload on email communications. Some have put the blame on the vast number of incoming emails. Others say that while the latter might have an influence, it's heavily mediated by what is perceived to be effective or preferred email communication.
Another factor seems to be how much emails interrupt the workflow. Does it sneak in a lot of new and unplanned tasks? Is it constantly calling for attention? Does it demand a lot of going back and forth to figure out what the other party is actually trying to say?
Surprisingly, it has been found that that state that those that send more work-related emails during their free time are less stressed. Scholars speculate that it might be because those who already feel strained retrain from any after-hours engagement.
Any way you look at it, more email causes more stress and interrupts workflow. Both things that negatively impact productivity. So what's to be done about reducing work emails?
Quick Fixes for Managing Email Overload
In order to reduce emails at work, research suggests training. Namely, training your employees on how to deal with the number of emails received. Examples include:
Building a system with labels and folders.
Setting a timeframe that reflects the level of urgency for answering the emails.
Regulating the habits of checking, answering, and sending emails.
However, that kind of training is more fighting the fire than preventing it. Sending and receiving maybe hundreds of emails a day often has a lot to do with how the work is managed in the organization.
Using Project Management Software to Reduce Work Emails
Prevention is always the most important remedy to any natural disaster. So let's hit email overload where it occurs most: in the planning process. The best part is, not only will you be reducing your work emails, but you'll be more productive in the process!
Here's 3 ways how project management will help you sort that inbox once and for all.
A project management tool that can be accessed by all who need it creates transparency. Transparency reduces miscommunications. Reducing additional (and unnecessary) workplace emails.
Once the software is implemented across the organization or the department, all the data is processed through one system. There's no reason to send and ask for spreadsheets or collect information to draw up reports. Reporting can be done automatically. Drastically reducing the amount of emails sent and received.
Although problems will still arise and face-to-face will always be the best way to solve problems, transparent resource management will help you easily pinpoint those problems. Solutions can be fine-tuned during meetings.
1. Make Planning Transparent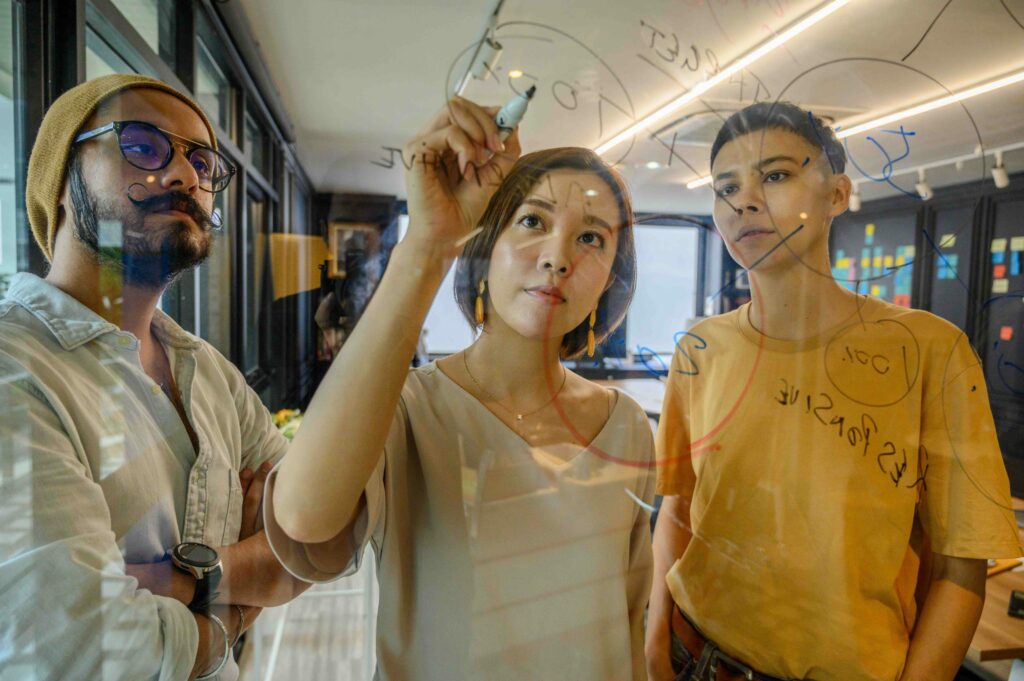 Transparency is the simplest way to reduce the amount of confused, confirming, or even angry emails. That's because with a transparent resource management system, every project manager can see how the resources are booked.
With a shared resource pool, it's easy to allocate the resources that are already booked or to overlook the priorities in the project portfolio. That's where a resource management tool that allows you to add an unlimited number of users for free comes in handy.
How Project Management Software Can Reduce Email
When all the resource and project managers have access to a singular planning system, it will create a shared sense of understanding. Everyone is able to see how the resources are allocated across the whole portfolio.
This will eliminate the need to confirm (and reconfirm) the schedules made. As well as having to comb through old emails to compare the earlier resource planning spreadsheets iterations to the new ones.
Instead, all your tasks will simply be scheduled with one piece of software. And every manager can have control over what's going on.
Make it Better!
The transparency doesn't have to end with the managers. The good thing with tools that are easy-to-use and easy-to-understand, is that the whole team can be added to access the planner. That way they can see their own tasks, you can track their progress, and they can log the actual time spent on the tasks.
Pro Tip: If you are worried about overloading them with information, in Ganttic you can control what they see with user rights. And you can create custom views that you can appoint to them. That way they'll see what's relevant to them and won't get lost in the details.
2. Rein in Your Reports
Reporting is an integral part of both project portfolio management and resource planning process. They are an important communication tool which help to
Give an overview of the portfolio as a whole
Track projects in the pipeline.
Forecast resource availability
Provide a rundown of project status, resource utilization, and more.
The bad news: every single one of those reports needs constant updating. And if they are meant for a different stakeholder – that greatly increases workload. To be on top of your PM game, you need to be constantly drawing up report after report. And then sending it out to whoever needs to see it. Not to mention to your own inbox.
How Project Management Software Can Reduce Email
Reporting, at most times, doesn't even need someone. It needs something. A piece of resource planning tools and a bit of automating.
When you have implemented a resource management tool that is used by the whole team, you'll have all the data you need without any emails.
How?
It starts from the grassroots – the time tracking. The next step is project phases and statuses. Then – higher level resource coordination to ensure optimal utilization. If one tool is used to keep track of all that, you can easily select the necessary fields for the reports once, and then automate it. These project and resource reports will generate automatically whenever you choose them to. And can automatically be sent to the right people.
Pro Tip: As an added bonus, you can have those automatic reports sent to the upper management and other stakeholders. No more of those awkward emails where you have to start with an apology because you were late.
3. Have a Meeting
Many scholars agree that while email communication might be quick and easy, face-to-face communication is still the best.
That's because, endless email threads, something we are ALL unfortunately very familiar with, are often caused by miscommunication. Simply since it's much harder to express your problems via email than it is while actually talking to each other.
How Project Management Software Can Reduce Email
Our clients offer some friendly recommendations on balancing resource management and meetings.
do daily scheduling and rescheduling when needed
have weekly resource planning meetings to discuss the plans with all the project managers, and when necessary add the team in the mix
if you are planning short tasks, more frequent meetings might be necessary because it's likelier that conflicts will pop up here and there
with high-level resource planning, it's likelier you'll need less resource planning meetings
However, what's important either way, is the regularity.
Especially for large organizations with hundreds of resources to plan. Since it can be difficult to address each resource conflict face to face, having regular meetings where the schedules are discussed might be a solution. The frequency of those meeting, of course, depends on the granularity of your task management.
Pro Tip: And of course, even with regular meetings, we still urge you to have clear objectives and an agenda. That way you are on the road to have a productive meeting.
Eliminate Non-Essential Emails with Ganttic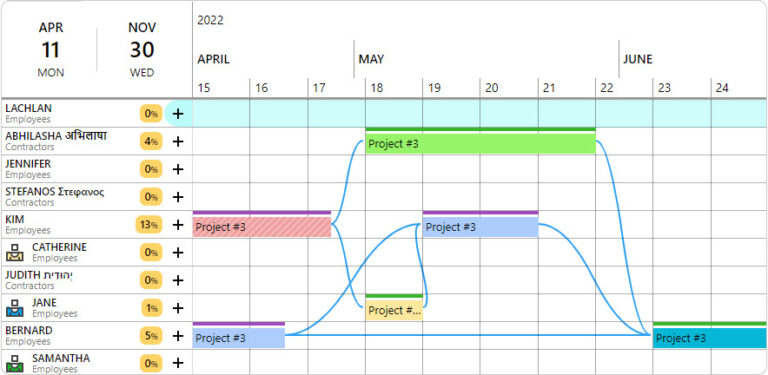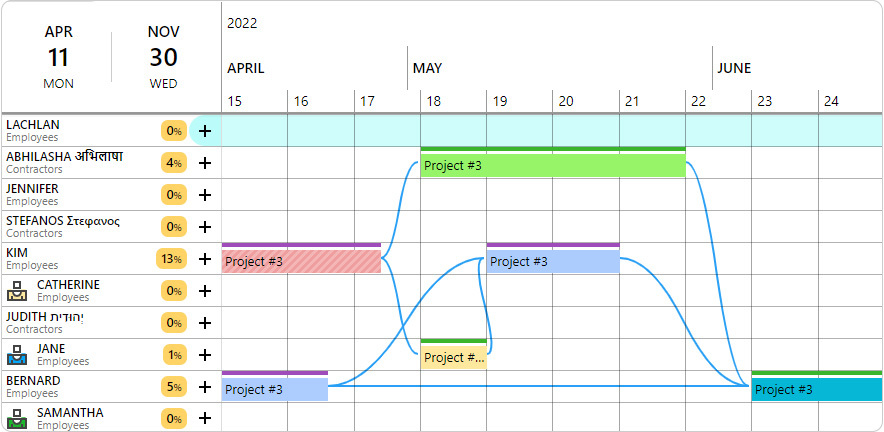 A properly implemented project resource planning platform might be the key you need to get that inbox to the elusive zero. Ganttic can help your get there.
Collaborate with your team in real-time.

Clear up resourcing conflicts in seconds and rest assured that your everyone will be informed of the changes.

Notifications, mobile, and

Calendar syncs

keep everyone up to date without annoying, confusing email chains.

Unlimited users can share in the planning. Or share with stakeholders and clients to keep them on the same page with visual plans.

Automate the reporting process to save time and stress of a full inbox.
Find out how with a free trial. You can also learn more with a free personal demo. See how good it feels to have a cleaner inbox and a clearer workflow. All in one.