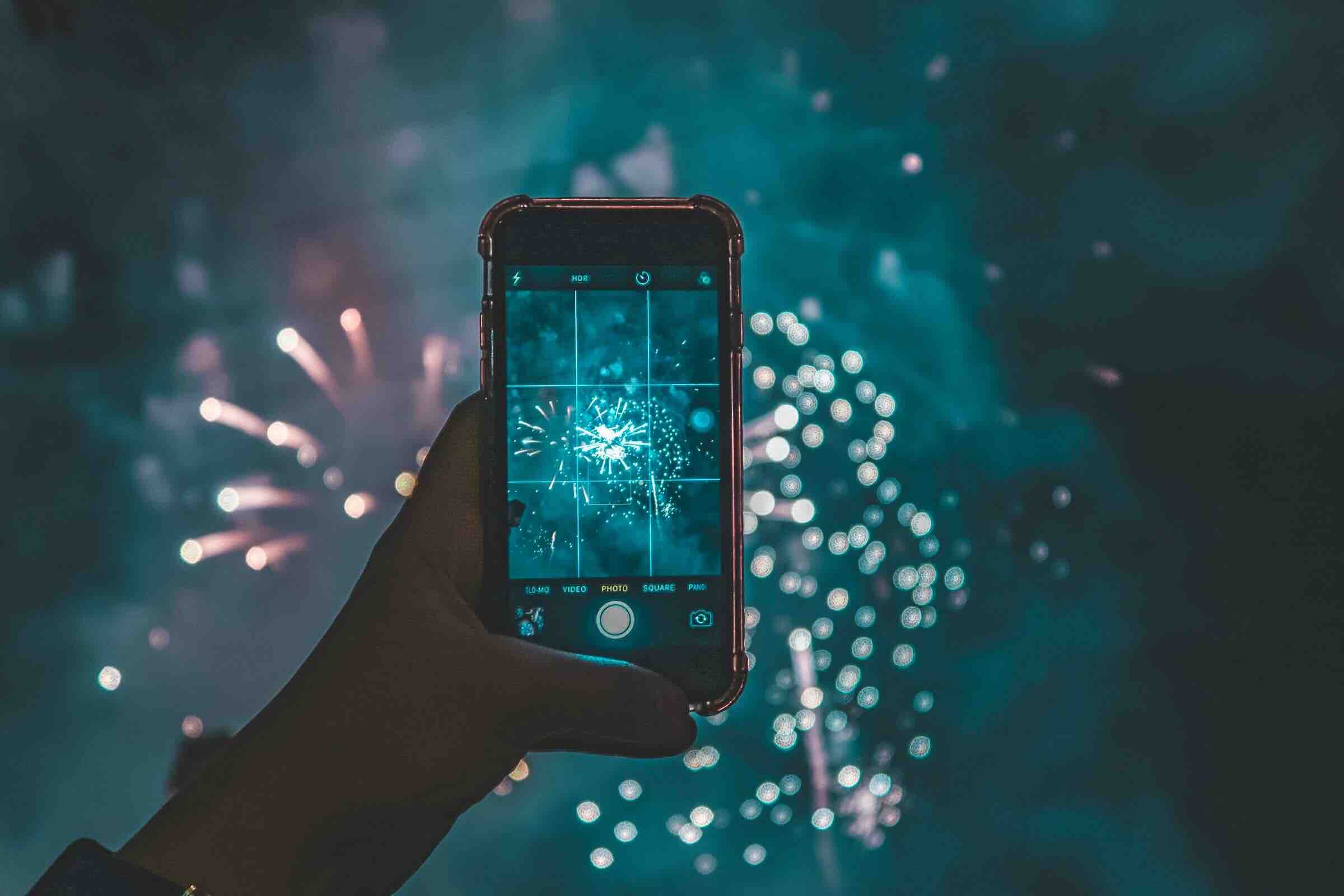 We did it! Another year done and dusted. In order to get ready for what 2022 has in store, we'll highlight a few of the changes and updates that have occurred this past year. Plus, read on for a big announcement that you can expect in the near future.
Spoiler: it will make resource planning on-the-go even better.
Get ready for a trip down memory lane…
New Look and a Fresher App
The biggest change for Ganttic this year was our new website. Thanks again to the brilliant collaboration with fellow Tartu-based agency Neway, our resource planner's homepage got a much needed update. You can read more about our rebrand and some of the logic that went into the design details here.
In addition to a sleeker website, some of these cosmetic changes have been carried over to the app itself. One example which is quite apparent is with the recent update to the timeline scrolling. Clicking is so 2020, because with timeline scrolling all you need to do is hover over the dates in your planner's timeline. Give it a try if you haven't already!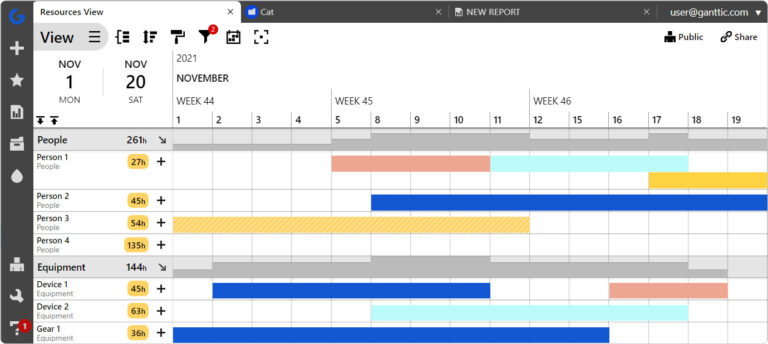 Read more about timeline scrolling in our Help Desk.
Updates and Features
Besides our new look, we've also been quietly making some "quality of life" updates throughout the year. Maybe some were so quiet you didn't even notice. Well here's a few highlights:
History Log
It seems like only yesterday when we came out with our first update of 2021. And with Ganttic's History Log you can have your own blast from the past. The History Log provides an unalterable history of everything that went on in your Ganttic planner. When did users login? What changes were made? Plus, the ability to restore deleted Tasks, Projects, and Resources.
Read more about this update.
New Data Field Type – Auto Increment
You can find the Auto Increment option wherever Data Fields are found. This means you can happily add it to any of your projects, tasks, and resources. When this data field is included, each new resource, task, or project you add will automatically increase by one. This is calculated by the planner and cannot be changed manually.
Data Field Rights
While we're on the subject of data fields, we've also included a new category of permissions called Data Field Rights. With this update, Admins can choose to hide certain data fields from users. Or even give specific users permission to edit their own data fields.
User Groups and Group Rights
We're all looking for a few ways to save time. And we made a few changes that make it easy to apply permissions to all your users. Instantly.
With new User Groups you can organize your users according to your specific criteria and apply bulk permissions to everyone in that group. Maybe that's special project teams or different departments.
Ganttic's Resource Group Rights, you can organize and group your resources according to your List-type Data Fields. Then apply user permissions based on the grouped resources. So if you organize around specific job-sites, you can hide resources at other job sites for certain users. Making it easier for users to see just the right info. And eliminating the amount of clicking and scrolling managers need to do.
Read more about this update.
Bulk Invite
And speaking of bulk. Need to invite multiple users to your planner at once? Well, you can with Ganttic's Bulk Invite feature. Just add the emails of everyone you want to invite, click send, and get the planning party started.
Read more about the benefits of collaborative planning and how this feature works.
What to Expect in 2022 from Ganttic
And finally, on to the big reveal. We're happy to announce that we have begun building a brand new mobile app! We know that our current one could be better. So instead of updating it, we're starting from scratch.
And on this note, we're tossing it back to our users. We're happy to receive feedback regarding any of these recent updates or regarding future changes. Regarding both our in-browser app or mobile app.
We will continually be making minor cosmetic changes throughout the next few months to your online planner. And we've already got the ball rolling on our new mobile app. But we need to hear from you! What do you like? What are your planning needs? What do you hate? And what are your expectations in a mobile-based resource planning app.
Let us know what you think. And what you want to see. Or tell us face-to-face in a demo.
In the meantime, stay tuned to Ganttic's blog, Twitter, and LinkedIn for news on all future updates.
See you in 2022 and happy planning!