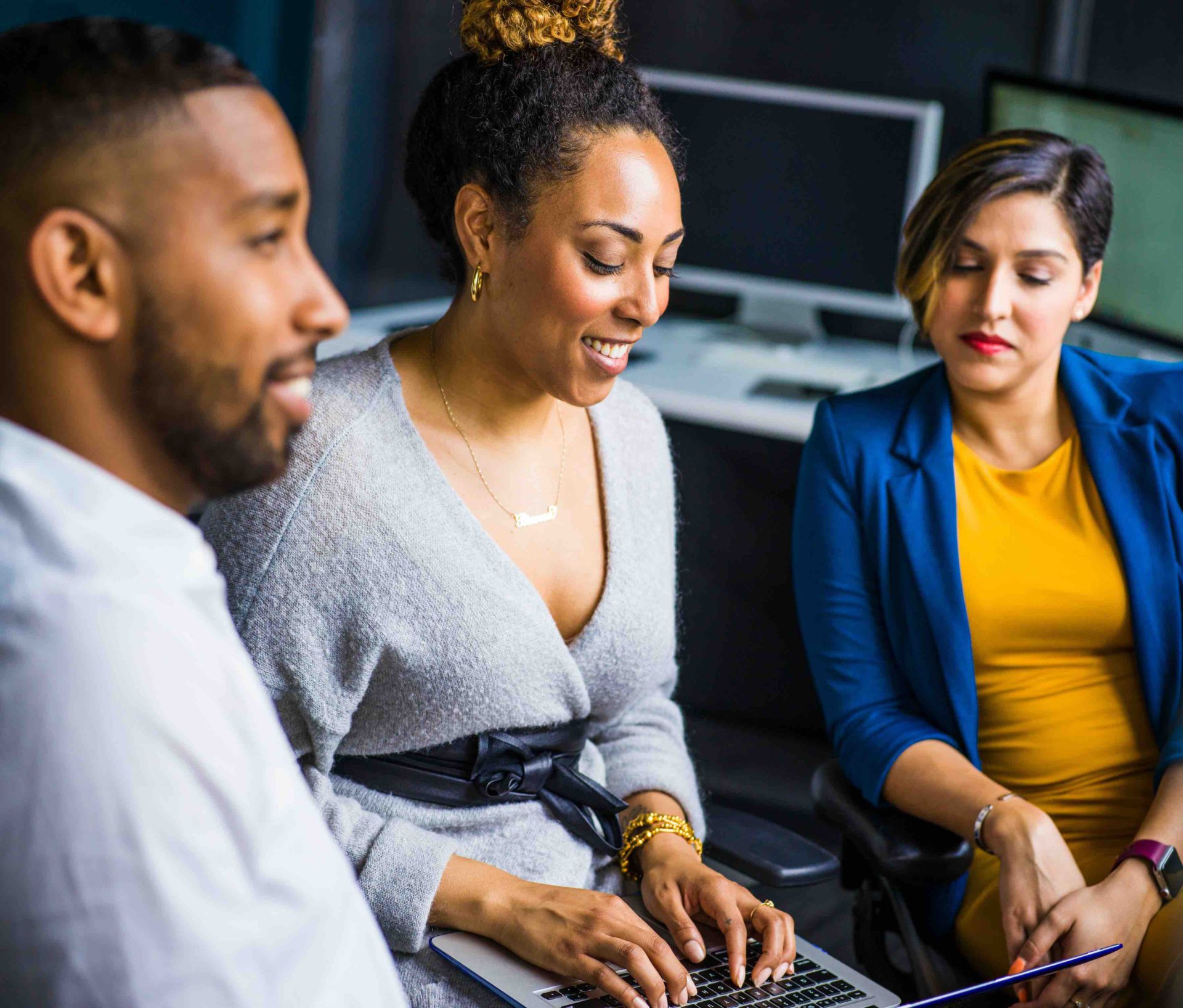 Project management software is designed to make resource planning easier. That's an advantage you can't miss. However, there isn't a software out there that fits everyone's needs. There are a ton of questions you should ask yourself while testing out different resource planning solutions.
So start by asking yourself what are your planning needs. What do you want to accomplish with the software? Then, start looking for the answers in the planner you have found.
First Steps
Welcome to the starting point of your resource management journey. We couldn't be any prouder of you. Whether you started with planning resources with spreadsheets, some other resource management software or you are a total newbie, we know that starting with anything new can be tricky. That's why we are here for you.
What is Project Resource Management Software?
Before we get to getting started, we should go over what's resource management software. Just in case.
Resource management software is the kind of planning software that puts resources first. In project management, it's all about project objectives. While in resource management, it's all about resource efficiency. In project management, you add tasks to projects and assign resources. But in resource management, you add tasks to resources. Resource management is project management with a twist. And a resource management software is the tool that makes making the twist easier.
Get Acquainted with the Planner
The key to finding out if the software you have chosen answers your questions is basically trusting what they tell you. In the midst of all the reviewing and referrals, there is a little to no room for lies. The next step is to actually sign up and start snooping around. Most of us software providers offer a free trial, so it shouldn't be a problem.
Start Scheduling Tasks
With Ganttic, we recommend you to start by adding a task. Just drag and drop it onto the Gantt chart. And it's immediately assigned to the resource.
You'll see right away that you can add any extra data you need through custom data fields. You can add any sort additional information to your tasks like that. The project lead that should be contacted when there are any questions about the task. The progress of the task can be tracked with a list type of a custom data field. Links can be added. Anything.
If you'll add a new project through the task dialog or from the "+" button, you'll see that you have the same options with projects, too. If you are hoping that's the case with resources too, you'll have to click on a resource title. And razzle-dazzle, you'll see it's true.
Now just go through the general settings, and any other clickable button you see. Maybe even invite a colleague to snoop around with you. Take it outside the planner. Read some reviews. Is the software answering the questions you need answers to?
Pitching the Software to Management
If you and your snooping got you to the point where it felt like the software you were looking for is the one for you and you feel like it's time to pitch it to the management take a breather and ask for a demo. Again, mostly there are free product demos available. Use them.
There aren't many things worst in the project planning world than when an idea get's rejected by management just because it's too rough and vague. After all, you have to be prepared to be the Devil's advocate. You are the one that everyone is going to turn to when a question pops up.
During the demo, you can ask all sorts of questions about anything that's still unclear for you. After, you'll have a better picture. If you involved a coworker in the process of snooping around, you can now discuss the pros and cons of each resource planning tool you checked out. Pick out an option that seems the best. Put together a presentation. If it's Ganttic, you can use this presentation deck that is more general:
Or this one that goes more in depth:
Keep in mind that your suggestion has to be a tool that's going to help them achieve their business goals. After you are done with your presentation, make sure to share them with the management and also give them the link to the website.
Importing Resources and Projects
Whoohoo, your idea to move your resource planning to Ganttic (khm, or some other project management software, if you are that kind of a person) got approved! Way to go! Now, it's time for moving your stuff over.
Us in Ganttic, are the kind of friends that are going to do all the heavy lifting for you. For importing your resources and tasks, just use data import. If that's done, your planner will look somewhat different and you can actually start thinking about the way you want things to be planned.
If you want to plan shorter tasks, zoom in on your timeline. Do the opposite, if you want to plan longer tasks. If you have added some custom data fields to you resources, you can group the resources using them. You can open each of your projects in a separate view and customize the way you see each one of them in individually. Start dragging and dropping and adding tasks.
Pitching the Software to the Team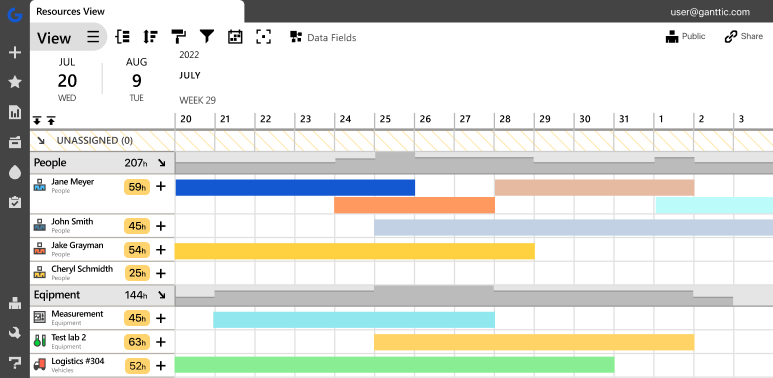 Pitching a new tool for your team is as important as pitching it to the management. They are the ones that are going to actually use it. They have to believe it's better for them than the good ol' spreadsheets. Take as much time with it as you did with the management. Don't throw it at them.
You can ask the support team for another demo during which your whole team can be present. However, it's important that you would have the most of it sorted out. You have to have ideas how the workflow with the software is going to be. Be prepared to instruct and help them.
And remember, no one is a resource planning mastermind from day one. You are just going to have to be ready to take the walk.
If you're interested in dedicated project management software specifically built for resource planning, sign up for a free trial of Ganttic. We have the features to help you manage your people and projects. Helping you deliver your promises on time and within budget!
Build a better resource schedule with Ganttic.