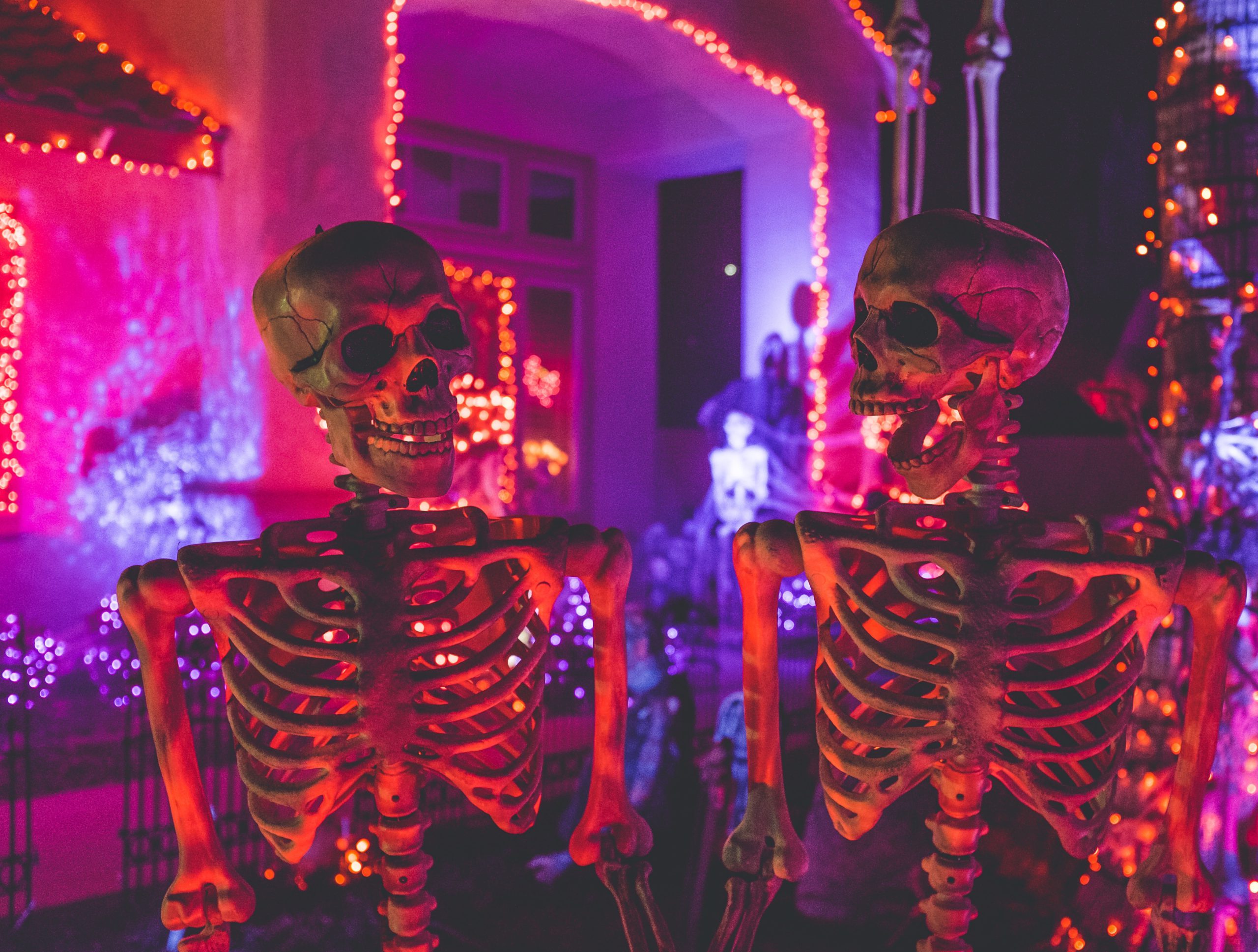 Project management can get pretty scary sometimes. Especially this time of the year. Not only are there spooky skeletons and ghosts around every corner, but PMs now often need to contend with their paltry Q4 budgets. As well as find a way to fill team capacity as the holidays start ramping up.
On that note, Ganttic recently reached out to managers from around the world to share with us their scariest, most horrific, and truly spine-tingling stories involving their jobs. They shared stories of some of the worst project teams, most inept PMs, and the biggest misuses of company resources.
So cozy up and settle in for some truly terrifying project management horror stories. And if you're interested in more, check out our first part focused on resource planning and scheduling horror stories.
Answers were lightly edited for clarity.
"It was one of the most costly decisions of the project, in man-hours and budget."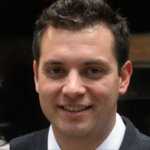 Lucas Robinson, CMO of Crediful shares how concentrating on "nice to have" features instead of "need to have," can be costly.
"On a particularly detailed project last winter, a teammate working closely with me recommended we try a new slider plugin for a portfolio section we were working on for a client's site. It used a framework we normally didn't work with, but the slider looked and functioned more elegantly than the one we normally use.
I was reluctant at first because of the tight timeline and particularly detailed design direction of the project, but I was swayed by the promise of better function for the client AND our dev team. It wasn't something we had considered upgrading in our typical toolset in the past, but the timing looked right and it was a good opportunity to see the new plugin in action.
Of course, you probably know how this ends: it was one of the most costly decisions of the project, in man-hours and budget. The slider didn't end up supporting a key feature we wanted once it was installed, and what's worse, it did not easily support responsive sizing or particular browsers.
This would have been so easy to catch at the outset, but it didn't go through the usual vetting process with tech leads and other developers as a planned update. Instead, we had forged ahead and integrated it into the project.
By the time my teammate got to testing the slider, he realized none of it worked—and instead of going back to integrate (and customize) our general solution, tried to hack together the pieces that were there to do what we needed. Needless to say, it was an incredibly ignorant mistake that ended up costing both of us a lot of stress, embarrassment, and wasted supplies.
Unnecessarily 'gold-plating' scope is another typical reason why IT projects fail."
ProTip for Project Managers:
Scope creep is a common problem for projects and occurs when the team fails to focus on the right aspects of their project. Keep scope creep in check by using "Views" in your project management software.
In Ganttic, you can create an unlimited number of Views pertaining to your project and share it with an unlimited number of people. That way, you can filter out exactly the part you want your team to focus on, eliminating extra "noise." And keeping your project from getting extra "creepy."
"A Jenga puzzle waiting to fall apart."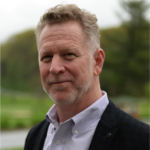 Alan Zucker from Project Management Essentials recounts how the right leader can make or break your project.
"I was responsible for managing financial reporting applications for a large company. The finance organization had built hundreds of spreadsheets and databases to perform the monthly financial close. Which was a Jenga puzzle waiting to fall apart. The technology organization said that they could build an application to replace this mess AND they could complete the work in 9 months.
When the project started, I was not involved. The technology group did not need me or my team's help. At the 6-month mark, they had barely made any progress and started to realize that they did need help. But they were resistant. As would be expected, there were some bruised egos.
Things became increasingly more antagonistic as time wore on. The one-year mark came and went with no end in sight for the project. My colleague on the technology side imploded in a rage of anger and had to be replaced.
When the new project leader started, we reset the project. Many of the activities related to configuring the accounting rules and testing moved from the technology team to my team. We asked for additional time and money. Most importantly the new project lead changed the relationship. Rather than being combative, she was collaborative. Rather than writing long scathing emails when changes were needed, she rolled up her sleeves to discuss options.
In the end, it took almost 2-years to complete the project. But the application was hugely successful. It significantly reduced the amount of time required to close the books and improved the financial controls. The application was used by the company for another 10-years."
ProTip for Project Managers:
Even though a project is not always defined by its leader, this situation shows the importance of good leadership. Especially when dealing with difficult or uncertain circumstances. Read more about some of the qualities that make a leader competent when things are going wrong here.
Or take our quiz and find out if you're an authentic leader.
"Wrong technology. Wrong Team. Wrong time frame. Wrong motivation."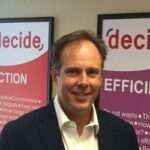 David Moise from Decide Consulting, a software development and staffing firm, shared his story from 2001 that's just as frightening now as it was then.
"For many years I was a developer and then ran software teams. I was brought in to manage a software project. The president of the company that hired me now owns an MLB team.
The year was 2001. Here is the scenario:
Company A had a custom software package for operations that was 'marginally successful.' That package was written in FoxPro (which was already past its prime). No less than 25,000 hours were invested in Company A's software. Then Company A bought Company B.
Company B had a custom software package for their operations, which was written in COBOL. There was no documentation for either, but my goal was to rewrite both systems into one.
It was declared 'Thou shalt use FoxPro and go live in 4 months + 15 days,' since the team from company B was on contract for 4 months, then they were gone. This was part of the buyout. The team from Company B would get a BIG bonus if they completed the project before they left. Adding to this, Company A had a culture of 25-person meetings that lasted 6 hours.
The custom code project was given to me to manage. The first week I spent figuring out all the above. I reported to the Director and then the CIO that this was not going to happen.
Wrong technology. Wrong Team. Wrong time frame. Wrong motivation.
I was not there long enough to build trust. The team from Company B convinced the CIO to get me out. I was shown the door before long. They wound up spending 2 million before they pulled the plug on it."
ProTip for Project Managers:
Poor change management is responsible for the failure of many projects. And a lot of this comes down to (mis)communication. Check out some of our resources on ways to make change management suck a little bit less and some ways to communicate better with your team during the process.
You can also read more first hand accounts of taking over an existing project from PM guru Brad Egeland.
"You have to do a reset in order to move forward."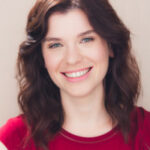 Laura Elliot is a PM at Beyond the Chaos, a company described as "dreamcatchers" to their client's project nightmares. "We jump into help keep projects on time and on budget and keep our clients and their clients happy. However, when I first started, I walked in on a nightmare software development project that only continued to go down a dark path." Read on to see what made this project so frightening.
"The project was to create a massive Customer Relationship Management tool for a small niche business, who was very excited and very eager to get going.
The problem? The project never had a clear scope and no one was communicating any consequences to the client when they were asking for more and more. All of a sudden, a massive bill of over $100,000 was sent to the client lead, sending him into a massive panic attack and threatening to sue. Everyone got emotional, tensions were running high, and since there had been no documentation on what we agreed to, everyone was playing the blame game.
This project continued to be a nightmare as we tried to engage project management while also continuing along the (albeit barely) established timeline that the client had been told. This continued to only fuel the fire in regards to frustration, anger, and blame, mostly because no one had taken the time to stop and ask what the client's priorities were.
As someone who has been project managing for over 6 years, my best advice here is to stop. It doesn't matter if you're up against the most fire drill deadline, if tensions are this high between you and your client, you have to do a reset in order to move forward.
Eventually, we held a two-hour project reset meeting to go through the remaining scope of the project, clearly define next steps and their associated cost, and together, crafted a plan to move forward. Things were still tense for the next few weeks, but this project finally finished, and the client now works happily with its custom CRM."
ProTip for Project Managers:
When projects are over budget and past their due date, that's a clear indicator that there's some issues with the resource planning process. See how the 3 S's (sharing, shifting, and strategy) can help reign in those unwieldy projects.
No tricks. Only treats.
Project management isn't for the faint of heart. And remember that even the best PMs have witnessed some pretty scary circumstances. Learning from others and the ghosts of projects past, is a surefire way to ensure your projects aren't cursed.
Project management software can also help. See for yourself with a free personal demo with Ganttic.
Happy Halloween everyone. And happy planning!
No tricks, only your projects' success.