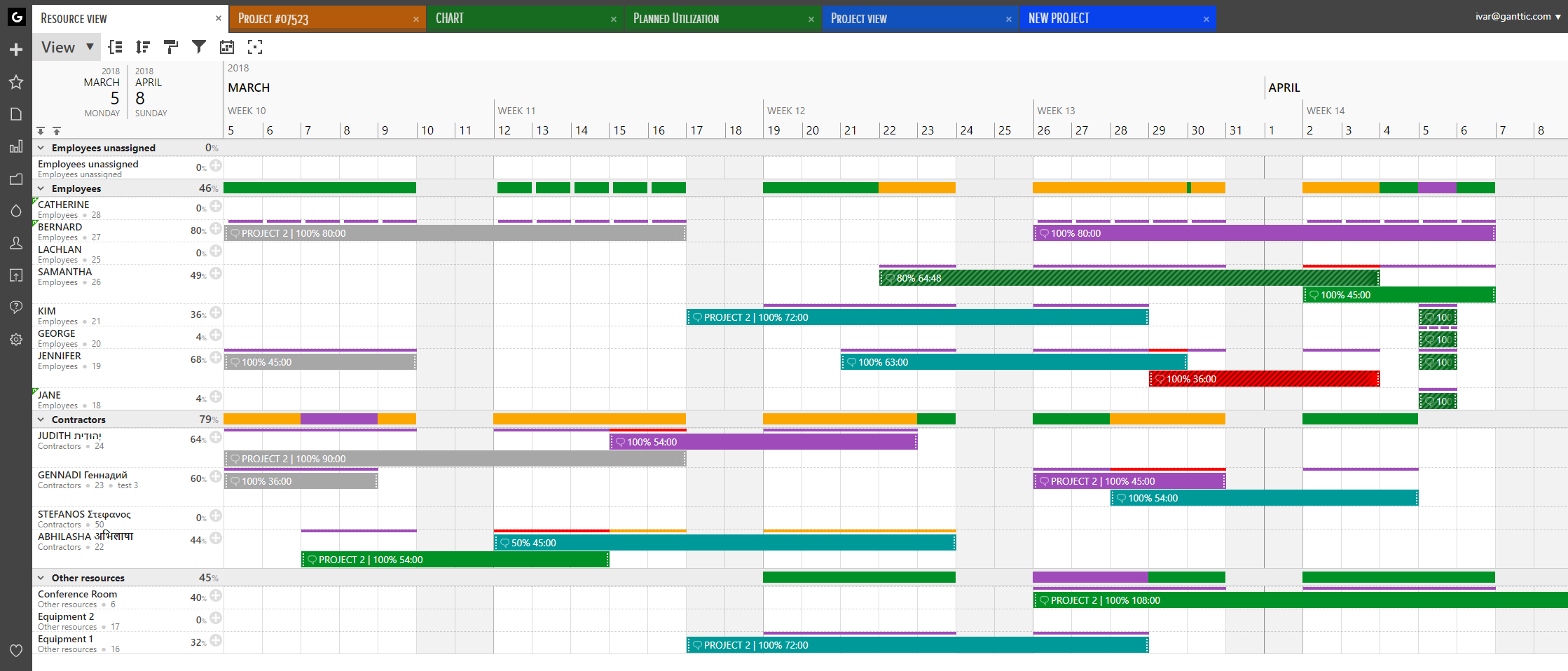 In the Loop with Real-Time Updates
The resource management software has live updates so you can instantly see when someone has made changes to the plans. Your team can get instant notifications about the new assignments you have planned through the mobile app.
One Plan with Different Sets of Rights
The multi-user interface allows you to decide what each user can have an access to. You can select if they can only see some of the resources, view the projects they are working on or edit the tasks they need to complete.
Customized to Your Needs
You can make the planner fit your needs through custom data fields that enable you to add any kind of information to your resources, tasks, and projects.
Any Industry or Type of Resource

It doesn't matter if you are designing or developing, booking people or machinery, it only matters if you need an easy-to-use resource management software.
---
Case Studies

All the Tools You Need
Anything from Google Calendar synchronization to automated reporting and task dependencies. You got it.




"Ganttic allows us to manage resources, workload, and availability at a glance. It is so easy to add tasks with multiple dependencies, from analysis to development, testing, and QA. We can move things around, plan, use color coding for project status or phases. Creating reports on a jiffy, managing holidays, vacations and what else. Probably the only software from many others required in my daily routine, that I really like using."


Sylvain Vanier, Software Development Coordinator, LOC Software