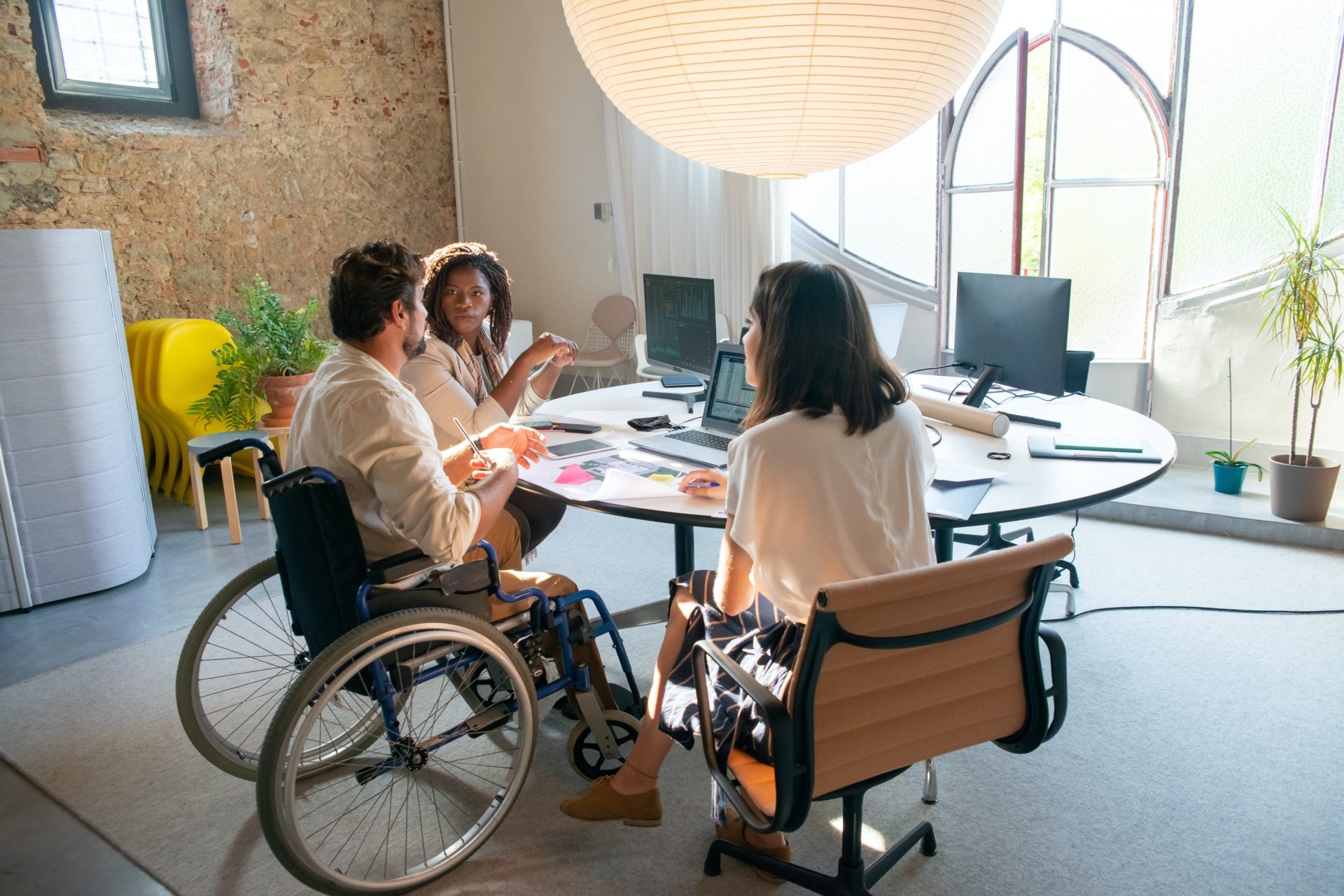 Aren't we lucky to live in a world where so many of our problems can be solved by a push of a button? Hungry? Get food delivered. Need a health check up? Book a doctor's appointment online or use telehealth. Problems with your team's dynamics and project workflow? Implement an online tool to help you work through the mess. Although maybe with the last one, it's possible managers aren't aware just how much of a help online tools for resource and project management can be.
It's actually, quite a lot.
And in some areas that may be surprising for even the most seasoned manager. For example, there is a direct correlation between customer satisfaction and project management. Meaning any neglection in one department can have some serious effects on others.
What Can Management Software Improve?
Humans got to where we are with the help of tools. And there's no reason to stop now.
There is a clear relationship between success and technology – namely project and resource management software. It is found that overall, 77% of companies use project management software. And 87% of high-performing companies use project management software.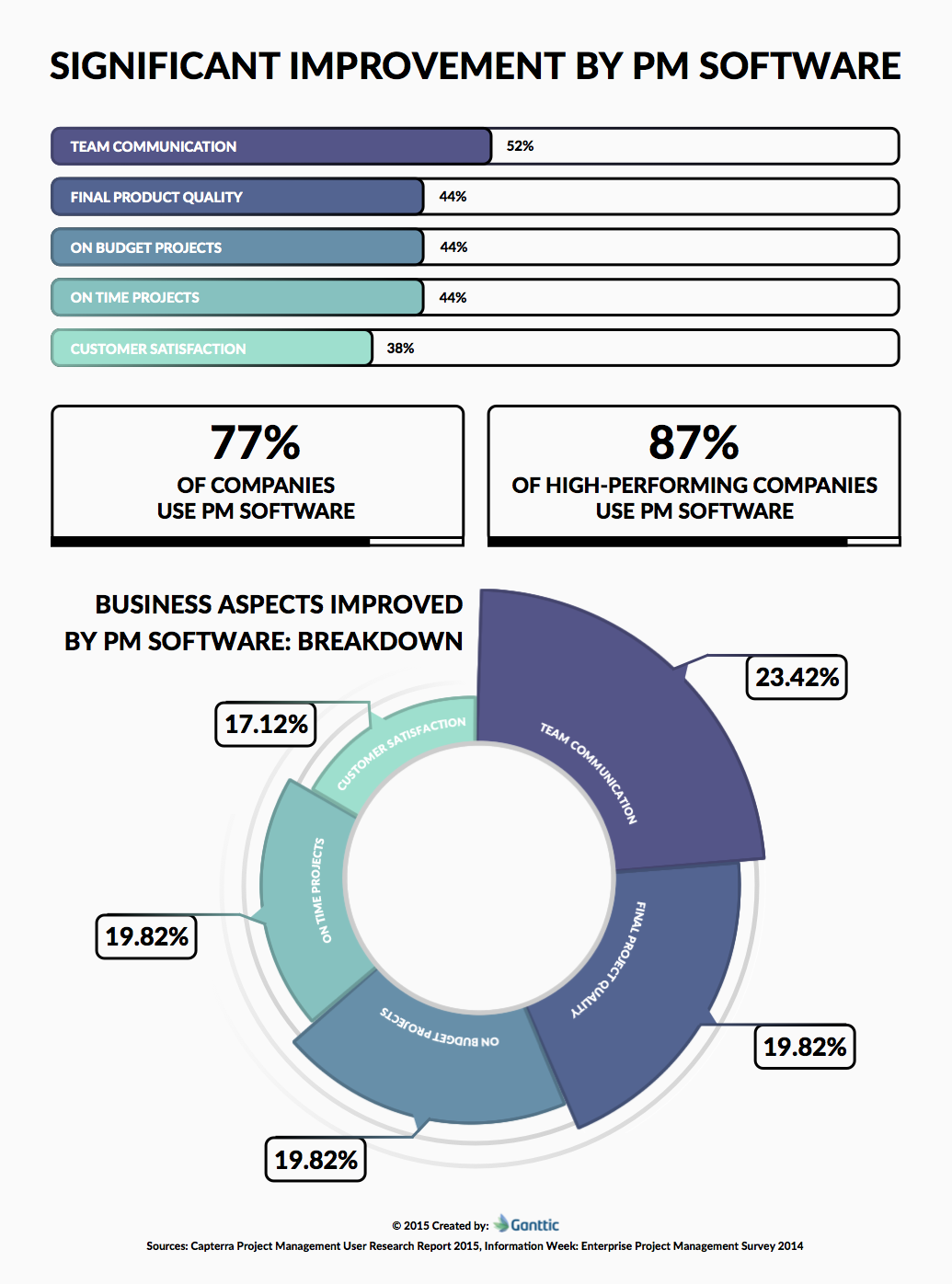 Nearly every aspect of business improves with the use of project management software. As you can see from the infographic above, more than 50% of managers reported an improvement in team communication. While for the projects themselves, well they all improved as well. With 44% of managers reporting positive changes for quality, budget, and deadlines. And on the demand side, even customer satisfaction was met with a positive improvement.
The distribution of these aspects is quite even, with team communication taking up 23.42%, final product quality, the project that met budgets and project that met deadlines at 19.82%, and customer satisfaction not too far off at 17.12%.
The best part is that it doesn't stop here, with the constant development of technology, you are looking at more and more issues being addressed by tech.
The Bridge Between PM and Resource Planning
Project management doesn't actually exist without the people, machinery, vehicles, and tools to carry out the work. In other words, your projects are nothing without resources.
Planning and scheduling a project is actually only the first step of many. Because after the project is green-lit and the time period and budget is agreed upon, someone or something needs to actually do the work. And there's no way you can be a successful project manager without actually delivering on your promise. So what is the relationship between project and resource management?
Project management only gives you one side of the picture: what are your on-going projects, what does the WBS look like, when are they meant to be completed, etc. And as a last minute add-on, you may also be made aware of who is carrying out the job.
But it's resource management that fills in the rest of the blanks. Who's taking over this project when a future one is set to begin, what's the workload like for the resources doing the work, is a necessary piece of equipment available for the day the next phase begins. These may seem like minor details that don't need to be sorted from the get-go, but that's where you're wrong!
More often than not, project delays occur due to a lack of resources or because a team member is tied up in other work. So ironing out all these possible delays ahead of time – will keep projects from being held up and possible loss of revenue.
The Difference Between Project Management and Resource Management Tools
There are many similarities between project management software and resource management software. Both provide an overview of your organization's ongoing work. And most also contain similar features- such as dashboards, reports, Kanban boards, and Gantt charts.
However, with resource-centric platforms, more emphasis is placed on how your resources are doing in terms of workload, working hours, etc. There's usually more features for optimizing utilization and capacity planning. A while projects are the goal, you'll really be able to dive into what it is your employees are working on, and how much time they are spending in the process.
Visualizing the Difference Between RM and PM
A tangible example showing the difference between project and resource management software is with a Gantt chart. Here's some visual example that were both created in Ganttic.
With an online resource management tool, your employees (resources) are shown on the left hand side of the chart. On each of their timelines are the visible projects and tasks that are assigned to them.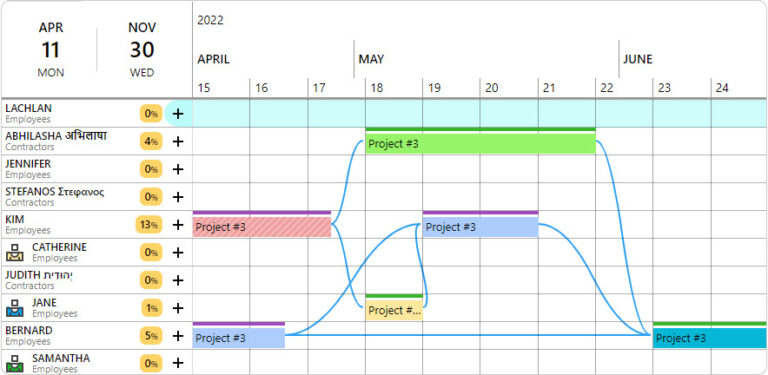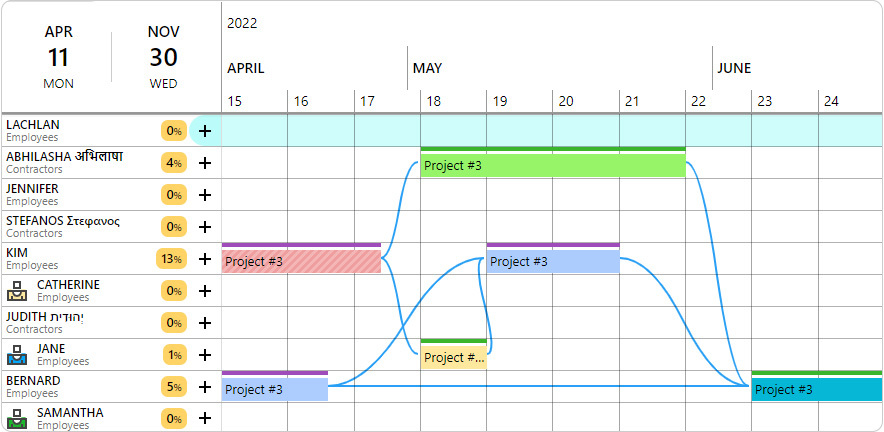 Here you can see a more traditional Gantt chart for project management (also made in Ganttic). On the left is the project, its different phases and tasks. And on the chart is the taskbars demonstrating how long each task will take.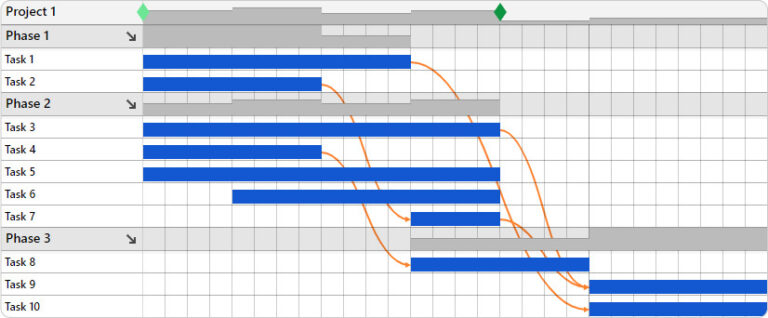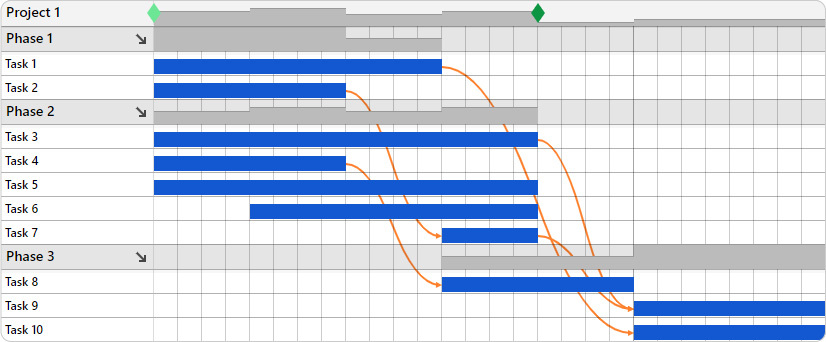 Should You Focus on Projects or Resources?
While one isn't necessarily better than the other, it all comes down to what parts of your workflow need improvement.
If you need want to focus on projects, their statuses, wrap up reports, and which ones are the best ROI for your company, then software rooted in PM methodologies and strategy are for you.
If  instead you are looking to focus on the people, tools, equipment, and vehicles working on your project and how to delegate them for maximum returns, then resource management software is what you're looking for.
The other option is to go with an online resource management tool that offers both – the ability to spot problems due to project capacity, easy allocation features, and project portfolio management capabilities.
Whatever you ultimately decide, you'll for certain begin to notice all around improvements.
Issues Online Resource Management Tools Solve
"Don't follow trends" is only applicable in fashion. In business, the early bird catches the worm. The purpose of technology is to provide humans with an easier, faster and cheaper way to do things. And with all the benefits that resource management can provide, it's foolish to not give it a second look. Plus, now that the abundance of software is so much more developed, there are so many problematic areas which even a free tool can easily solve:
1. Easy Resource Allocation
Gone are the days where spreadsheets were the go-to for every need. Spreadsheets are made for a wide array of purposes, it might solve some problems, but on the whole, it makes resource allocation complicated.
Now, there are specific cloud platforms for needs such as resource scheduling, and reallocation. Through the use of features such as drag and drop, you can easily move tasks from one resource to another. Or if it looks like the job will take longer than expected, simply pick it up and move some extra team members to the task. All of this is makes for a quick and intuitive, hassle-free way to schedule.
2. Overbooked Resources
Having your project and team plans all under one umbrella reduces time cross-checking capacity and availability. That's why it's so important to not only monitor projects but their resources as well. Which is where visual planning and the overview it provides comes in.
Plus, since online resource management tools all occur in real time, it's simple to communicate changes with other managers as it's happening. That's because everyone can see the changes as they are being made. Which reduces any chance that resources get "stolen" to work on other projects and overbooking them in the process. Such tools also often allow you to communicate in-app, so that you can keep track of changes made to plans and communicate with your team in the same platform.
All this means that the plans you make in an online tool is true – so when employees or even stakeholders or clients take a peek at what's to come, you can be assured that they are getting the correct information.
3. Time Spent Planning
With an online resource management tool you can expect to cut your planning time in half. Not only because you'll be able to hurry up the process, but also because you'll only need to do it once. Projects are actually scheduled along with their assigned resources. Meaning that nothing is a guess, and what you see reflected in the software is a fair representation of what your teams can take on.
Another factor with online tools, is you don't have to worry about missing out on updates. The developers behind cloud-based resource planners make sure that the software works as it should. Updates are taken care of by these developers as well so you don't have to do the whole restart-your-computer routine after every update.
4. Wasting money on Expensive ERP Solutions
ERP software is great, but it comes with a hefty price tag, putting it out of price-range for many SMBs. Cloud resource planning tools are transparent with their prices, simple to purchase and require low team implementation time. For the price that you are paying for a resource management tool, you are getting a worry-free experience scheduling your team and managing your human and non-human resources using an almost custom-made Gantt chart, Google Calendar and more.
For the communication, ease-of-use, integrations, and accessibilities, online tools help you not only take better care of your business, but also better care of your employees. All with a price tag that any sized business can afford.
Try Resource Management Software Today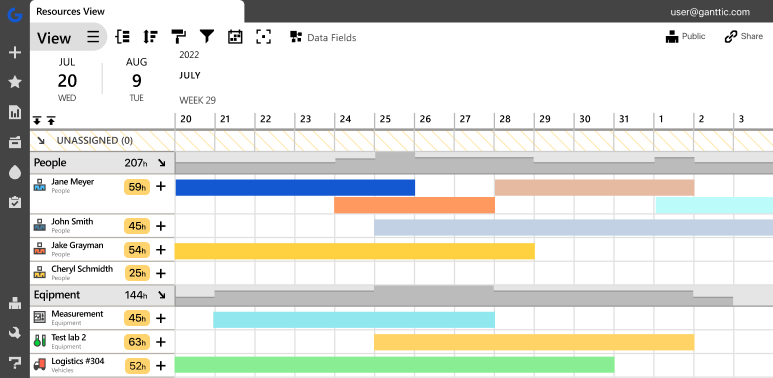 We hope that this article has shown you the true benefits of cloud-based resource management tools. As a link between projects and resources – you'll finally be able to get work delivered on time, with less stress, hassle, and delays holding you back. If you're looking to abandon your obsolete software, give Ganttic a try. Fully utilize Ganttic's features made simple for advanced users. Sign up here for a free trial.
Simple features for advanced resource management.